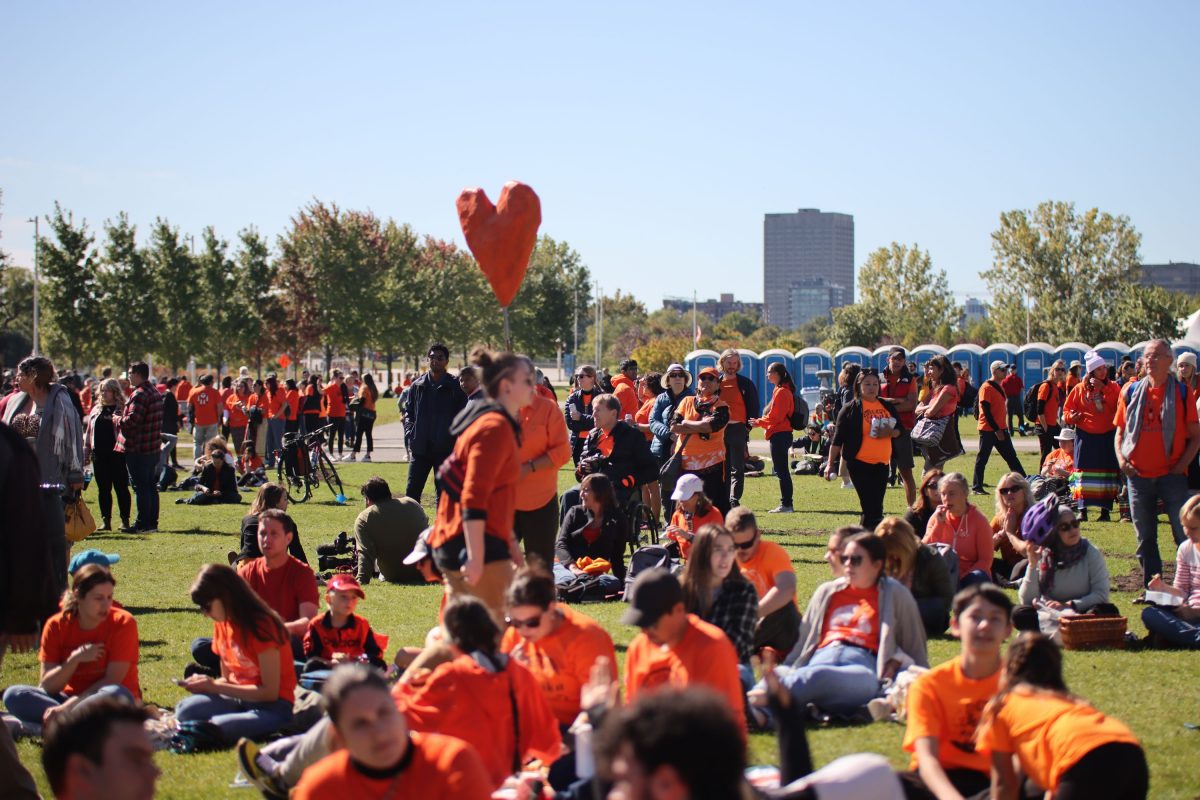 Coming Soon! Truth and Reconciliation Week 2023
NCTR has a slate of programming planned to honour survivors and the day.
August 30, 2023 —
The National Centre for Truth and Reconciliation (NCTR) is proud to be hosting Truth and Reconciliation Week 2023 from September 25-30. This week-long educational program, Honouring Survivors, is open to all schools across Canada for all students from grades one to 12.
Topics will include the gifts Indigenous Peoples bring to the world, the history of residential schools and its impacts, and taking action toward reconciliation. Each day, there will be pre-recorded educational videos available, and students will hear directly from Survivors, artists, athletes and other subject matter experts.
"I am happy to be a part of Truth and Reconciliation Week and share my story with young people," said Eugene Arcand, Cree Survivor. "Only through the teachings and lessons from Survivors will students really be able to understand what we went through at those institutions and the effect they had on us, our families and our communities. Those effects are still felt today, so it's important to continue to tell our truths so they are never forgotten."
This year the NCTR is also introducing daily lunch and learns led by Survivors. These sessions are open to all and will feature discussions around the history of the residential school experience, Indigenous rights, taking action towards Reconciliation, and so much more!
"Truth and Reconciliation Week is a valuable learning oportunity for educators and students across the country," said Stephanie Scott, Executive Director for the National Centre for Truth and Reconciliation. "It is our hope that participants will come away with an understanding of how the residential school system impacted generations of Indigenous Peoples and will use this knowledge in their individual and group efforts to play a part in advancing reconciliation."
On September 28, the NCTR is hosting a live in-person youth empowerment gathering in Ottawa that will welcome 5,000 students and On September 30, the NCTR is partnering with APTN for a live national broadcast. Remembering the Children, will commemorate the National Day for Truth and Reconciliation and Orange Shirt Day on Parliament Hill.
Visit the NCTR to learn more about this week and the work being done to support Truth, Reconciliation and healing across Canada and beyond.