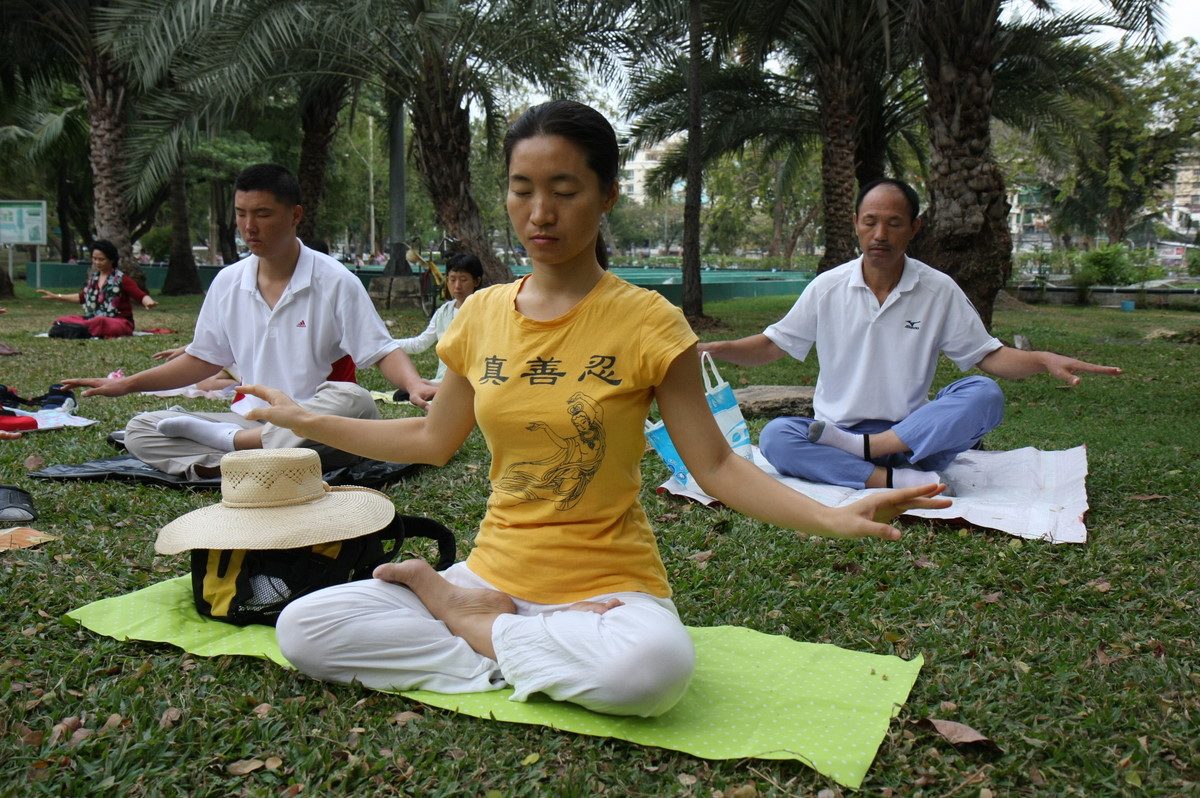 Cold Genocide: Falun Gong in China
August 14, 2018 —
Social work professor Maria Cheung and David Matas [BA/62], international human rights lawyer and recipient of the U of M's Distinguished Alumni Award, have written one of the most impactful articles on a genocide currently taking place that few talk — or even know — about.
Their interdisciplinary team, which includes a member from Doctors Against Forced Organ Harvesting, published "Cold Genocide: Falun Gong in China" in the international journal, Genocide Studies and Prevention. The article gives a comprehensive analysis of the persecution of Falun Gong and it has become the most popular article of the journal recently since publication.
"It also provides an important context for readers to understand the forced organ harvesting issue in China," Cheung says, who has been shining light on this issue alongside Matas for years.
The article's abstract
Falun Gong is a spiritual practice that has been targeted for eradication by the Chinese regime since 1999. In comparison to the documented cases of genocide, the genocide of Falun Gong stands out as anomalous because it is virtually ignored. The article seeks to elucidate the multi-faceted nature of this concealed genocide from an interdisciplinary perspective encompassing social work, medicine and law, In particular, the article demonstrates that the eradication campaign against Falun Gong is distinguishable as a cold genocide as it is: (1) multi-dimensional – the destruction of Falun Gong practitioners is not only physical but psychological, social and spiritual; (2) subtle in terms of visibility; and it is (3) normalized in the society in which it takes place. The interplay of these invisible, non-physical elements of eradication renders the cold genocide of Falun Gong insidious, potent and deadly. It is also the interplay of these factors that led this genocide to be underrepresented in genocide studies today.
In the News
The Winnipeg Free Press recently wrote about two Winnipeggers who were recently threatened and harassed for practicing Falun Gong in public.
As reporter Carol Sanders writes:
On a sunny July morning, Song Liu and Wei Wei Jiang were practising Falun Gong exercises outdoors near Victoria General Hospital when a stranger speaking Mandarin approached them. They'd hung banners nearby that explained the tenets of Falun Gong — a Chinese spiritual practice combining meditation, philosophy and exercise.

They have a right to practise their beliefs in Canada, said Jiang, who arrived in 2003 from China, where Falun Gong is banned.

"He said, 'I'll beat you to death,'" Jiang said through an interpreter.
As a scholar on the subject and a Falun Gong practitioner herself, Cheung provided insight for the article and explained how a cold genocide moves slowly, unlike the "hot" genocide that happened in Rwanda in 1994. A cold genocide, Cheung says, becomes normalized. But it is not normal.
Matas's 2009 book Bloody Harvest: the Killing of Falun Gong for Their Organs was the basis for the 2015 Peabody Award-winning documentary Human Harvest, and propelled him to be nominated for a Nobel Peace Prize in 2010. The book exposes China's harvesting of organs from executed prisoners and the forcible harvesting of Falun Gong members' organs.