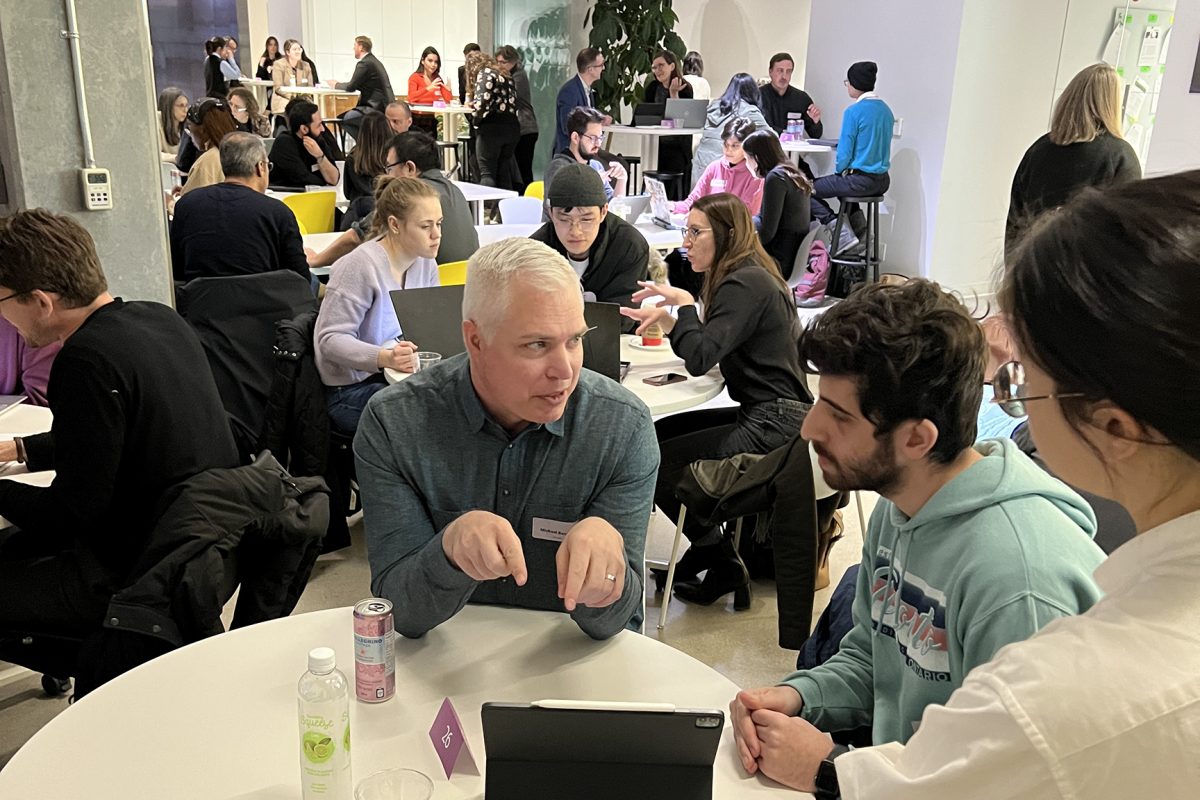 Co-op and Community Connections
February 13, 2023 —
Nearly 100 people – students and professionals – gathered for the annual portfolio review session on Feb. 9, 2023, as part of the Faculty of Architecture's Cooperative Education program.
Held in the downtown event space of the Winnipeg Stantec offices, this mentorship event mixed and matched current Co-op students with potential employers in design and planning fields. Three rounds of portfolio sharing were complemented by casual socializing and formal advice on how to translate design learning to professional practice.
The vibe was thrilling! Being held in person for the first time since 2020, the students' nervous excitement was matched by the mentors' generosity and joy.
"The talent in the room was next level… I met incredibly skilled students shining in their respective programs and was in the company of colleagues and local leaders in city building disciplines." – Choi Ho, Landmark Planning & Design.
THANK YOU to the thirty professionals who dedicated time and insights to this valuable mentorship opportunity, including many Faculty of Architecture alumni and representatives from all four professional associations: the Manitoba Association of Architects (MAA), the Manitoba Association of Landscape Architects (MALA), the Manitoba Professional Planners Institute (MPPI), and the Professional Interior Designers Institute of Manitoba (PIDIM).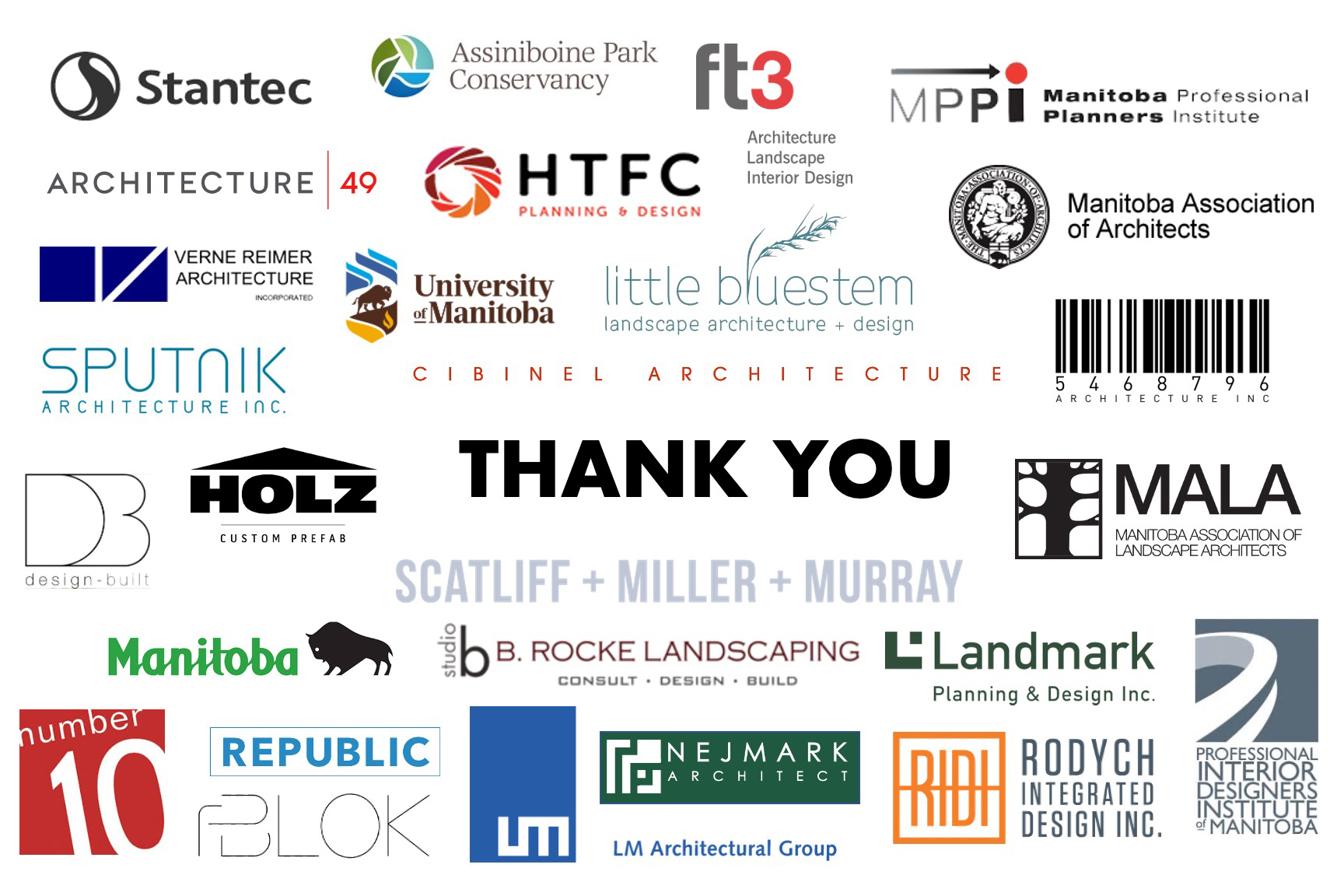 Special gratitude goes to Stantec for hosting the event and to landscape architect Monica Giesbrecht of HTFC and architects Michael Banman of Stantec and Shane Solomon from Republic Architecture Inc, who provided opening advice on effective outreach and portfolio strategies for students.
Congratulations to the trivia challenge winners: Emily Bews (Cibinel Architecture Inc.), Hyeonji (Angie) Kwon (M.Arch student), and Faith Peters (ED-Interior Environments student).
Cooperation Education / Integrated Work Program
Launched in 2018, the Faculty of Architecture's Cooperative Education/Integrated Work program is designed to complement academic study with paid work experience. The program enables students to sharpen skills, apply knowledge, broaden perspectives, and consider future career specialization, while also benefiting employers with fresh talent, inspiring diversity, and tax credits.
Co-op is available to all undergraduate students in the Environmental Design program at the ED3-level and higher, as well as all graduate students in the four Master's program streams: Architecture, City Planning, Interior Design and Landscape Architecture.
Co-op is compatible with all curriculums, including City Planning internships and the Interior Design Work Experience Program (WEP).
Co-op is optional (not required for graduation), but all Co-op students securing work term placements are required to enroll in an appropriate Work Term course and complete a report for each placement.
Hire a Co-op Student for summer 2023!
Our Co-op students have worked locally, internationally, across Canada and in the north, helping businesses and communities prosper. We welcome job postings in all design and planning fields, as well as government, not-for-profit and commercial sectors. Four, eight, twelve and sixteen-month work terms are available, typically beginning in May. Hiring incentives for employers are available, including Manitoba tax credits. Find out more here.