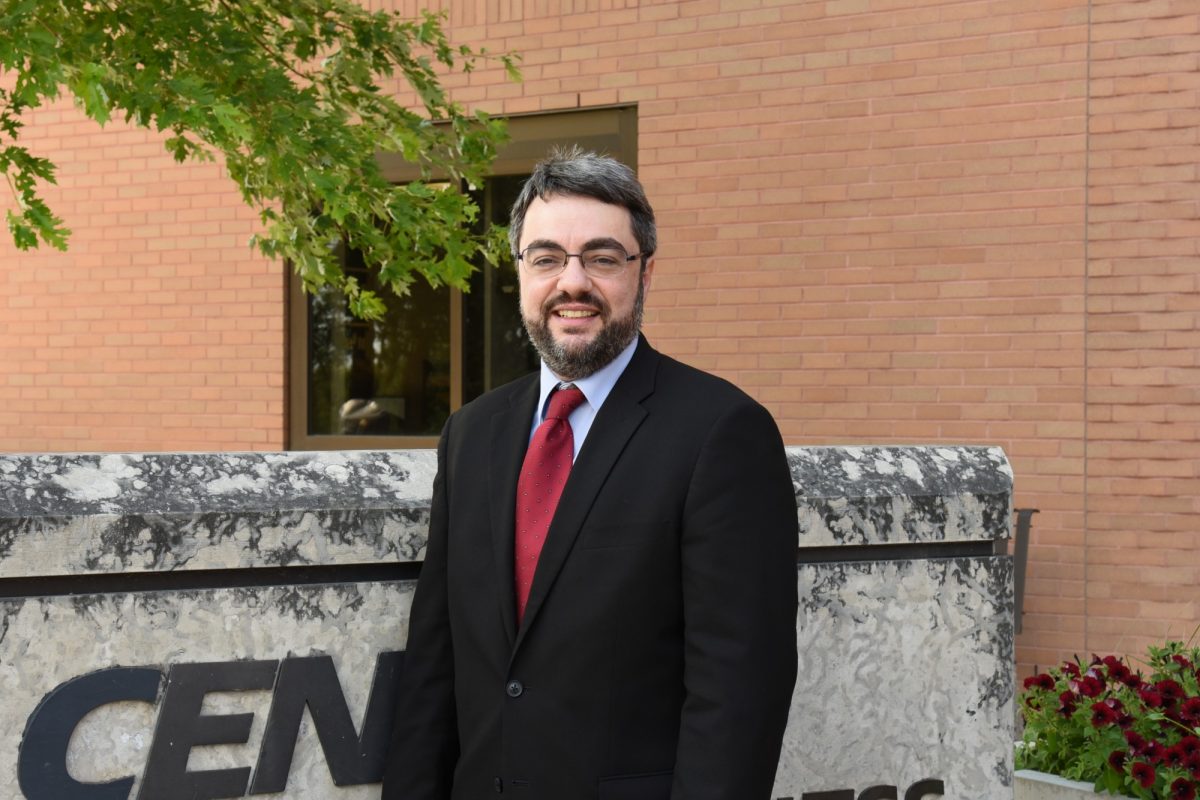 CN Professorship announced
Asper Associate Dean awarded Professorship for a three-year term
July 6, 2021 —
Dr. Bruno Silvestre, Associate Dean, Strategic Partnerships & Administration at the Asper School of Business and Director of the Transport Institute, has been awarded a CN Professorship. This Professorship is thanks to a $750,000 gift made to the University of Manitoba by the Canadian National Railway Company (CN) in 2006.
The Professorship was established to provide leadership related to issues in transportation and supply chain management within the Asper School of Business as well as the local and national business community. The holder will encourage and stimulate research and programming in the Department of Supply Chain Management at the Asper School and at the University of Manitoba by developing a research agenda. In addition, the CN Professor will support graduate students majoring in supply chain management and logistics.
"The Selection Committee recommended Dr. Silvestre for this professorship due to the quality of his publications in recent years. With this, we hope Dr. Silvestre will be able to further invest in research and support graduate students in years to come," says Dr. Zhenyu Wu, Associate Dean, Research and Graduate Research Programs.
Dr. Silvestre's research focuses on why and how supply chains incorporate aspects of sustainability into their business practices. Additionally, he investigates how supply chain players collaborate, collectively learn and innovate toward enhanced supply chain performance from operational, financial, and environmental standpoints.
His research has been published in top-tier business journals such as the International Journal of Operations and Production Management, International Journal of Production Economics, and Journal of Management Studies. He currently serves as an Editorial Board Member and as an Associate Editor for the Journal of Cleaner Production, Management and Operations Review. Dr. Silvestre has also taught extensively in the areas of operations management, supply chain management and sustainability at all levels at schools in North and South America, Europe, Asia and Israel.
"Being appointed as the new CN Professor in Supply Chain Management is a great opportunity and a big responsibility," says Dr. Silvestre. "It's an opportunity to contribute to the field with my research and to be tied to such an important supply chain company in this country and abroad. The responsibility comes with the desire to continue advancing the field of supply chain management and highlight how important this area of business has become."
The Professorship is awarded for a three-year term effective July 1, 2021.