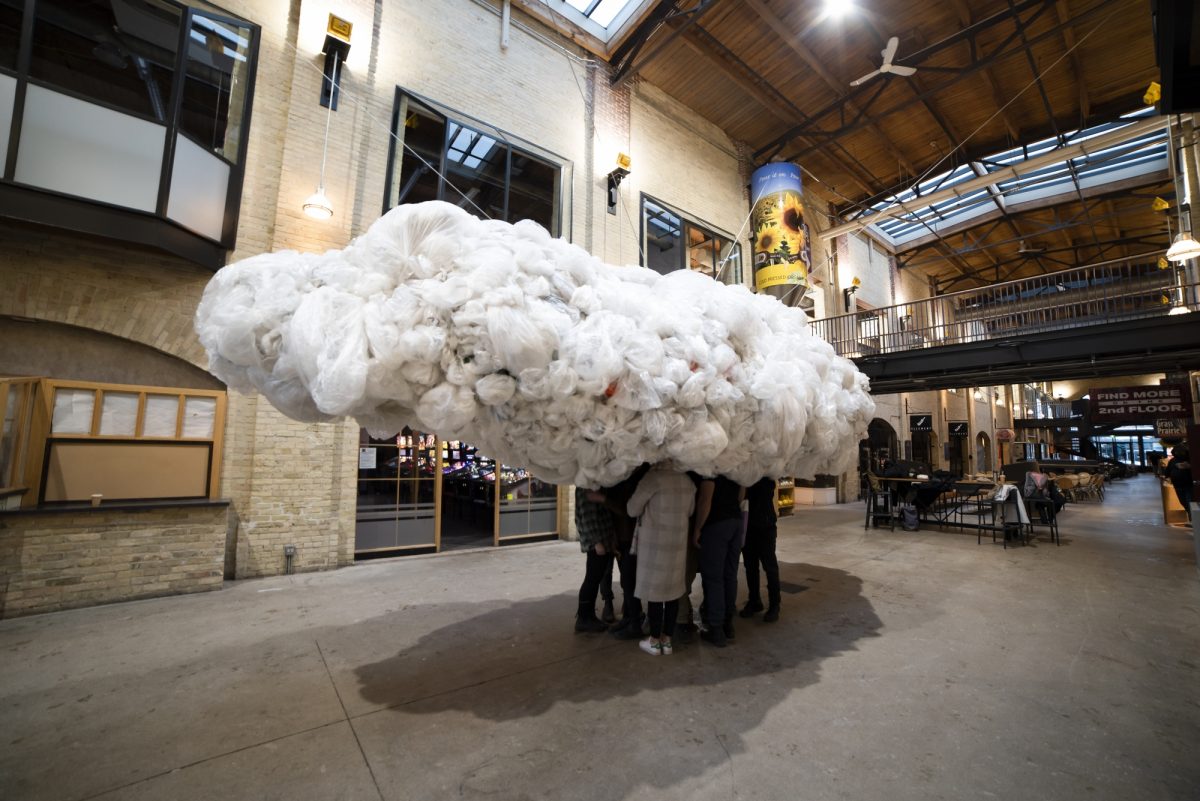 Cloud of Unintended Consequences
January 30, 2020 —
Cloud of Unintended Consequences is a collaboration between internationally renowned Winnipeg artist Eleanor Bond and third-year students from the Department of Architecture, University of Manitoba.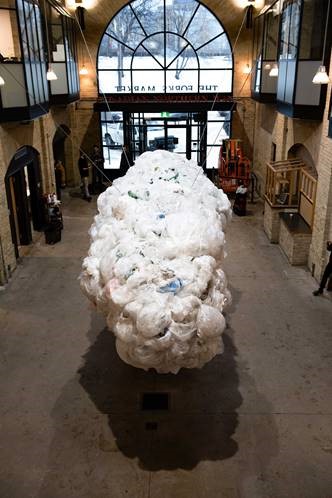 In her work, Bond has a particular interest in the built environment and the interpretation of public space. The idea for the project started with the prospect of re-using a material that is quite common in our everyday lives: single-use plastic bags. The intention of the project is to confront a troubling image of waste in the face of out-of-control consumption and environmental destruction. The transformation of an everyday material into a cloud-shaped object suggests the conversion of ecological damage caused by reckless consumerism into something more optimistic or poetic, such as a cloud. The visitor can contemplate the object from the outside and as well from the inside, by inserting "the head into the cloud." The project intends to raise a collective environmental awareness by using the poetic language of sculpture to this effect. All the plastic used in the project will be recycled by a local company and transformed into composite construction blocks.
This installation is on display in The Forks Market Building until Spring 2020.