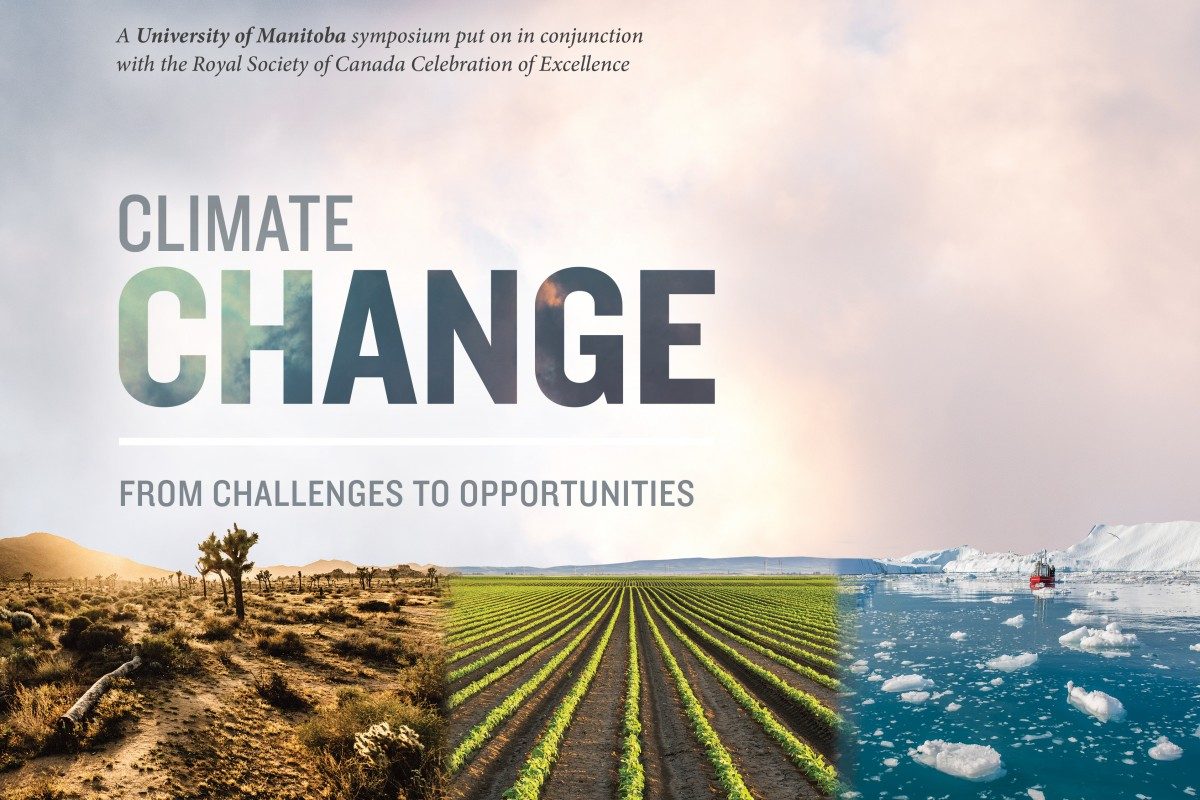 Climate Change: From Challenges to Opportunities
October 25, 2017 —
There are two sides to every story, and so it follows that among the many challenges our world faces from the monumental effects of climate change, there are also opportunities. This is the focus of the symposium Climate Change: From Challenges to Opportunities.
During this free, day-long symposium, academics from across Canada will discuss this multi-faceted, global issue, and its impact on geography, business, natural resources, the Arctic and national security.
The symposium begins with Dr. David Barber, Canada Research Chair Tier I (Arctic System Science), Associate Dean (Research), Clayton H. Riddell Faculty of Environment, Earth, and Resources. He will deliver a presentation titled: "How is the Arctic Changing Our Climate?"
In the afternoon, two moderated panels will explore issues relating to climate change. Bob Cox, Publisher, Winnipeg Free Press, will be the moderator for a panel on the challenges of climate change, and later in the day, Paul Samyn, Editor, Winnipeg Free Press, will moderate a panel on the opportunities following from climate change.
This free event is open to all. Pre-registration is required.
This symposium is being held in conjunction with the Royal Society of Canada Celebration of Excellence taking place in Winnipeg from November 23 to 26, 2017. The University of Manitoba is the presenting sponsor of the RSC COE this year. Read more about the RSC at: http://rsc-src.ca/en/events/celebration-excellence-2017
The climate change symposium schedule is available online.
Read more at: umanitoba.ca/climatesymposium
Date: Thursday, November 23, 2017
Time: 9:00 a.m. – 4:00 p.m.
Location: Room 210, UMSU University Centre, Fort Garry Campus, University of Manitoba