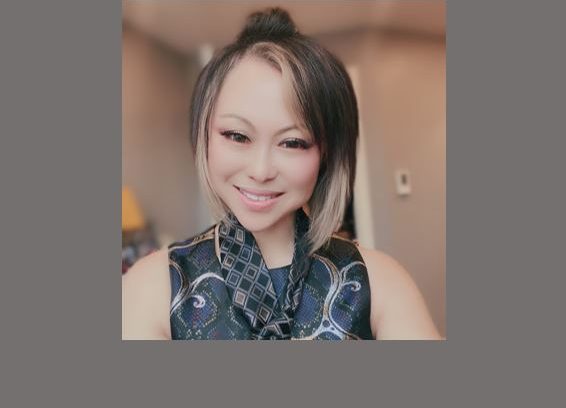 Clarity Required in COVID-19 Communications
Asper Professor Dr. Fang Wan provides her marketing insights on CJOB
November 15, 2020 —
Asper School of Business Marketing Professor and F. Ross Johnson Fellow, Dr. Fang Wan had the opportunity to provide her insights and discuss the strategies and effectiveness of Manitoba's recent COVID related lock-down communications on CJOB last Thursday, November 12.
A transcription of the audio interview is included below:
—
Hal Anderson: Right now joining us on the phone is Fang Wan – a marketing prof at the Asper School of Business at the University of Manitoba. Fang, good afternoon.
Fang Wan: Good afternoon!
Hal Anderson: Hi, thank you so much for doing this! I'm sure you like everybody – we've all been following along with the COVID-19 numbers in Manitoba and the messaging and health orders from the province of Manitoba's top doctor Dr. Brent Roussin. Recently there's been some confusion from what was said Tuesday to what is in the order today, and I wanted to talk to you because you're a marketing professor and in marketing, (because it's one of my interests) messaging is everything. As you have been watching this, how has the messaging been? Has it been confusing for you?
Fang Wan: So I think this confusion is an outcome. I think that the reason for this confusion or people not having a clear understanding is actually attributed to a number of factors. First of all, I think there are two sides to this. One is: "what kind of message is put out there?" and two, "how do people get their information?" I think the challenge here is that this is the first pandemic to occur during the age of social media. So, our problem now is that the confusion may not be that the government or public health officials are not giving clear information – it's that we are bombarded in the age of social media with misinformation (erroneous conclusion) and disinformation (fake news). So, there are two kinds of information here and it's so stressful because we're bombarded and flooded with all of it. Furthermore, when this happens, everything becomes diluted – and we don't know what is really important and what is true. So I think, let's not forget about the challenges of communicating here. I think that confusion is partly because of this challenge in the social media era, which is the first point I want to make. The second is about the kind of message you put out there. For example, yesterday we said "okay today our test positivity rate is 10.8%." But how do you translate the number? People may look at that number and not be sensitive to it. But if you say, "you know what, our advice and message here is, you should stay home, only one person per household should go grocery shopping no more than twice a week…" or whatever you need to say but just state it in a very specific and consistent way it would help. So overall, I think there are two folds of this: there's an issue with comprehensive clarity and also with how people select the source of their information.
Hal Anderson: Yes absolutely. I was just going to say that I'm hearing from many people by text and email right now; half of them are saying "It's not confusing. What are you talking about? Stay at home, it's simple," and other people are saying, "Well it is confusing because he said one thing on Tuesday, now it says something else in the order, and some social media misinformation doesn't help." I think you're right, it is really about personalities – some people want rules and they follow the rules and other people see rules and try and work around them.
Fang Wan: I love what you said about these personalities. In marketing terms, we call this segmentation. People are different, and so we segment them. Some are in a certain profile, have certain attitudes, are a certain age (like young people for example,) and live in certain locations. There is so much information out there about social class and how your educational background can affect how you perceive the severity of the virus and how vulnerable and susceptible you feel. These factors are really important, because they reflect that people are in different segments and that everyone will react to messages very differently. So this is really the challenge of public health – that maybe when we talk about big data and marketing, it is really about how we customize messages to different kinds of people. I think you're right, for people who really know the nature of this virus they understand that it is about human contact. It's really scary but our right mental model is that right now, we have 400 cases almost every day, and everybody – every human you see is a potential carrier. When you go out of your household, you are at war with that invisible enemy. Although that mentality is very scary, I think that it is the right mentality we need to have in order to cut off the spread of the virus. But the question is; "how comfortable are people?" and "do they want to do that?" After eight months, you know, the first lockdown for Manitoba was in March – people are so drained. It's almost like some are reaching this "I don't care anymore I'm exhausted." So you're right when you are talking about risk taking and less risk taking occurring by more precautious people. These messages should be tailored to different kinds of people. For example, for those young people who want to take risks themselves, we need to use moral messaging. We need to make them aware that there is a sense of guilt and responsibility associated with going out and being irresponsible, because the older and more vulnerable groups can really die. So overall, I think this is why it is so important. You're right about this idea of customization to different segments.
Hal Anderson: So I'll give you the final minute or so here to comment on this. Here's why I think it was important for Dr. Roussin to say what was going to be in the order on Tuesday. On Tuesday, it was like "you stay at home and only your home and that's it." But now, the order says gatherings up to five are allowed, and Dr. Roussin is now saying "well, we have to account for people that live alone and may need help." I think he should have made this very clear on Tuesday. I'll make a comparison here back to the marketing world where you live. Let's say you're buying a car and you hear a commercial on CJOB. You get all the details, and then you get to the dealership to buy that car and they go "oh and by the way we didn't tell you this, this, or this." That's a big problem and that's why I think Dr. Roussin needed to be more clear on Tuesday. Not to blame the guy though, because I do understand the stress he must be under and what he's going through. Nonetheless, I think he should have done that on Tuesday to avoid this confusion now. Your thoughts?
Fang Wan: I think this goes back to the fact that we keep saying, "Keep distancing! Keep social distancing!" and not considering "well what does this mean?" It means that you stay home, you don't go out, and you don't see anyone other than your immediate family members in your little bubble. We're talking about two different levels of specificity – the difference of specific information and action oriented information. So I think this is why maybe the justification is very important when you say that "you need to stay home and not go out" but then following it by saying "if you need to get out you can have a crowd around you if there is no more than five people." This information will play out differently depending on whether or not you give it context. I think you're right when you say that if you play two different pieces of information and they're not contradicting each other, there is no need to bring context into the picture. But with this, I think people are very stressed and this ambiguity and lack of context can be hard. Overall, I think this is a very challenging time for public health officials to exercise the right strategy to ensure high levels of efficacy when providing information.
Hal Anderson: Fang wan thank you very much for your time today.
Fang Wan: Thank you Hal for having me.
The audio interview can be retrieved from the following link: https://lnkd.in/eE_yhZb