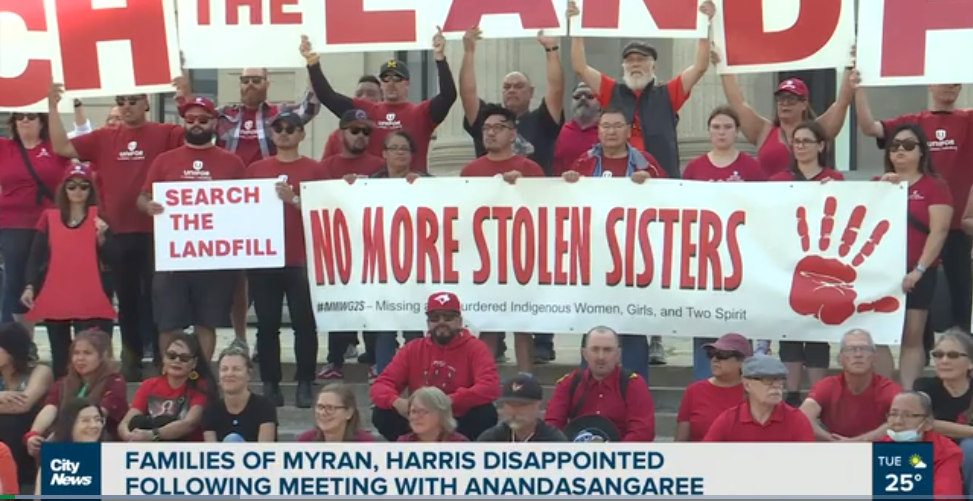 CityNews Winnipeg: Families of Morgan Harris, Marcedes Myran demanding more from Liberal government
September 20, 2023 —
The families of two Indigenous women whose remains are believed to be in a Manitoba landfill are disappointed after a meeting with the Crown Indigenous-Relations minister in Ottawa Monday regarding a possible search.
Niigaan Sinclair, a professor of Native Studies at the University of Manitoba, says nothing can really move forward without the green light from the Manitoba government.
"The province, this is their purview, this is their jurisdiction, and the province frankly has to step up and if they don't, you get a minister that is benevolent, not sure, and not able to move forward because frankly the federal government, especially in a minority parliament, especially with a government that is facing criticism in Indigenous issues, they are probably not going to come up with $184 million," said Sinclair.