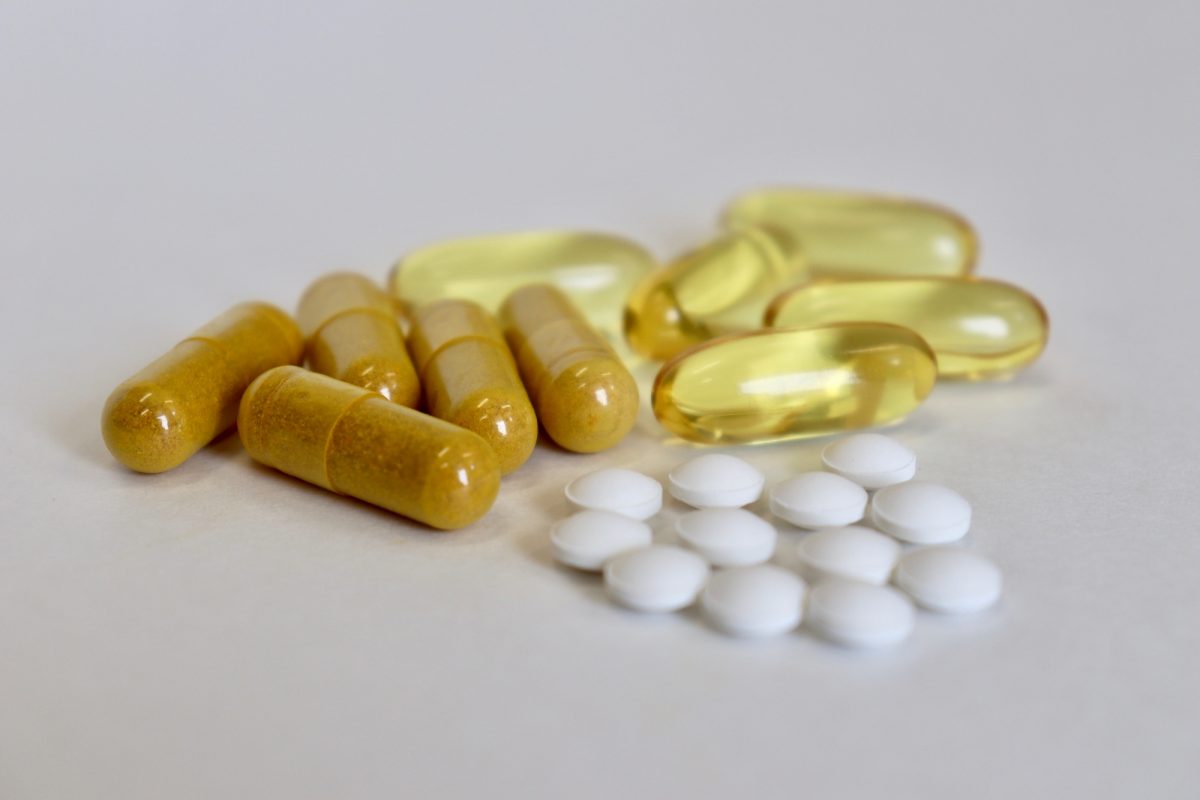 CIHR supports UM researchers in quest to curtail rheumatoid arthritis in Indigenous populations
March 18, 2020 —
A Rady Faculty of Health Sciences research team was awarded $1.6 million from the Canadian Institutes of Health Research (CIHR) for a multipronged project focused on rheumatoid arthritis in First Nations people that will include a clinical trial to see whether the combination of turmeric, omega-3 and vitamin D can reduce the risk of the autoimmune disease.
The interdisciplinary team is one of only four research groups in Canada to receive funding from CIHR's Human Immunology Research Teams grant, an initiative to study autoimmune diseases with the goal of improving the knowledge of the human immune system.
"We're delighted to receive this CIHR funding, but we also recognize the challenges ahead in undertaking such an interdisciplinary project," said Dr. Hani El-Gabalawy, professor of medicine and immunology and Endowed Rheumatology Research Chair, Max Rady College of Medicine.
The project, titled Prediction and prevention of rheumatoid arthritis in First Nations People, has three aims. The first aim is to improve biomarkers in predicting whether someone will develop rheumatoid arthritis.
El-Gabalawy, the project's principal investigator, said that rheumatoid arthritis "starts before it starts." Meaning that before someone develops sore, stiff or swollen joints, and a diagnosis can be made by a doctor, the person has biomarkers in their blood that show their immune system isn't functioning properly, he said.
The biomarker could be present for up to 10 years before the person develops any symptoms, El-Gabalawy said. However, not everyone who has these biomarkers will develop rheumatoid arthritis. So part of what the research team is trying to do with this first aim is to find better ways of predicting who will develop rheumatoid arthritis.
The project builds on team members' previous research that showed that rheumatoid arthritis is very common in some First Nations families. El-Gabalawy said that the disease can be particularly damaging and resistant in First Nations people.
Aim two of the project will be a randomized clinical trial in First Nations communities to see whether the combination of turmeric, omega-3 and vitamin D can reduce the risk of rheumatoid arthritis based on biomarkers developed through the first aim. In support of this approach, team members' previous research showed that this combination of supplements helped prevent inflammatory arthritis in mice.
Co-investigator Dr. Dylan Mackay, an assistant professor in the department of community health sciences and a clinical trialist with the George & Fay Yee Centre for Healthcare Innovation, said that if the results of the trial are favourable, it could mean that treatment costs could be reduced or avoided with the trio of affordable supplements.
"Some of the modern rheumatoid treatments are incredibly expensive," said Mackay, who is a lead on the clinical trial. "Finding lower cost alternatives that maintain the health of people would be fantastic."
Researchers will screen about 1,500 people to find under 200 people with biomarkers to be eligible for the study.
The third aim will look at the experience of First Nations people as they progress through the clinical trial from start to finish. Amanda Fowler-Woods, a PhD candidate in the department of community health sciences, Max Rady College of Medicine, said that there have been clinical trials done with Indigenous people before but this would be the first-ever study to gather their experiences.
"We want to know if Indigenous peoples are feeling like research is still not being done in a good way, because if you look at history, that makes perfect sense," said Fowler-Woods, who is a lead on the third aim. "Our peoples weren't treated well. Scientific experiments were done on Indigenous peoples, not with them. And the results of that have been traumatic, so this is an opportunity to actually get constant feedback on what we are doing good, and what we are not doing good on."
Fowler-Woods said that this is also a chance to build a framework for how to combine Indigenous methodologies with quantitative research so scientists are not only doing research with First Nations people but they're taking care of their spirits, and protecting and honouring who they are.
"It excites me that the communities will feel respected, and they'll start to see that there's a possibility that research is actually working to help," Fowler-Woods said.
El-Gabalawy said that one of the things that thrills him about this project is that it brings seasoned scientists – like Dr. Aaron Marshall, head of the department of immunology, Dr. John Wilkins, professor of internal medicine and director of the Manitoba Centre for Proteomics and Systems Biology, and Dr. Neeloffer Mookherjee, associate professor within the departments of internal medicine and immunology – together with up-and-comers like Fowler-Woods, Mackay, Dr. Liam O'Neil, assistant professor of internal medicine, and Dr. Vidyanand Anaparti, a post-doctoral fellow in the Max Rady College of Medicine.
"I'm excited because this project leverages lots of different expertise at the University of Manitoba," Mackay said. "I'm glad that CIHR recognized that and funded the project."