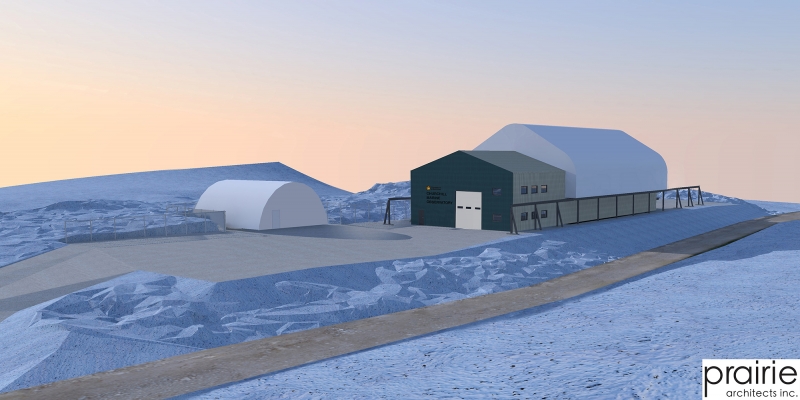 Churchill Marine Observatory nearing completion
July 14, 2020 —
Stories in media this week noted that the Churchill Marine Observatory (CMO) is nearing completion. The $44 million marine observatory will have a state-of-the-art ocean sea ice mesocosm (OSIM) that will be the first of its kind in the world. It will allow controlled experiments on contaminants like oil that could be introduced accidentally into the Arctic Ocean by seagoing vessels or pipeline projects.
"If we had an oil tanker in the North Atlantic and it spilled its oil, how would we detect it, how would we clean it up, what would be the impact on the marine systems," said Dr. Dave Barber, scientific director of the CMO, and associate dean (research) in the UM Faculty of Environment, Earth, and Resources.
Dr, Barber told CTV that about 50 scientists will visit the facility a year and that the observatory will continue to grow in the future.
"Future development will have to do to the internationalization of what we are doing here in Churchill and connecting it to other places in the circumpolar arctic," he said.
He told the Winnipeg Sun that Churchill was chosen as the location for the observatory because it has a river and an ocean nearby.
"Also, because we have a lot of heavy equipment, ideally we wanted a place where we could have a marine port. The only marine port we have in the Arctic is Churchill," he said.
The CMO will directly address technological, scientific and economic issues relevant to the Arctic marine transportation as well as oil and gas exploration and development throughout the Arctic.
Research at the University of Manitoba is partially supported by funding from the Government of Canada Research Support Fund.