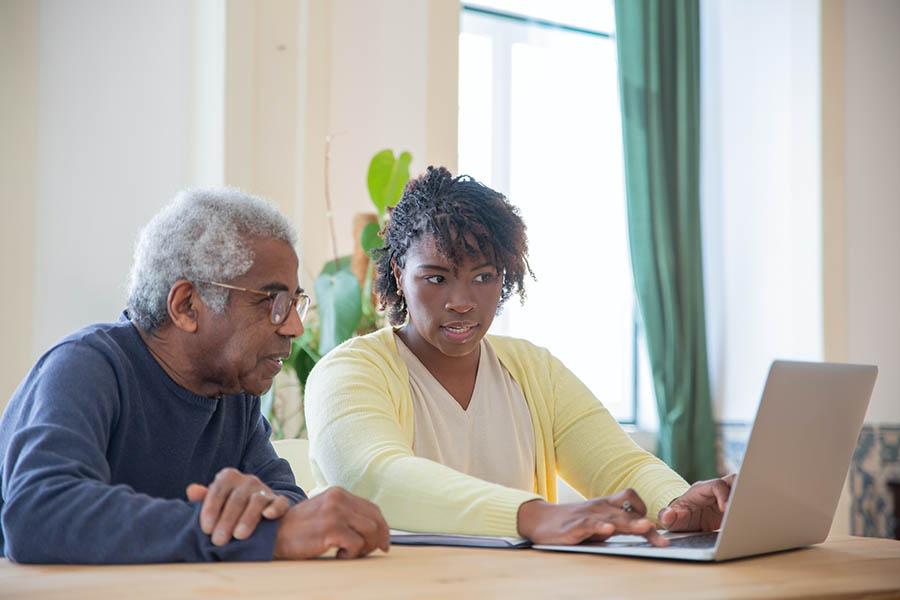 Centre on Aging Award Program Applications Now Open
April 13, 2023 —
The Centre on Aging is celebrating its 40th anniversary at the University of Manitoba (UM), in support of students conducting aging research. Since the Centre was established in 1982, it has provided financial support through their aging awards to nearly 100 UM students.
Registration for the upcoming 2023–2024 academic year is now open for UM students until 4pm on May 19, 2023.
The Centre offers four award programs:
Jack MacDonell Scholarship for Research on Aging ($4000)
Esther and Samuel Milmot Scholarship ($1000)
Centre on Aging Betty Havens Memorial Graduate Fellowship ($2000)
Barbara Jean Payne Memorial Award in Social Gerontology ($1000)
"One of the major goals of the Centre on Aging is to assist with the training of undergraduate and graduate students who are interested in aging," says Michelle Porter, director of the Centre on Aging. "By offering several award opportunities, we can help to kickstart the careers of new researchers from a wide variety of aging-related fields who are studying at the University of Manitoba."
For past Jack MacDonell Scholarship in Aging, t recipient Brontë Vollebregt,a doctoral candidate in the faculty of Applied Health Sciences, and co-lead of Students Targeting Aging Research, the financial award was only one benefit of connecting with the Centre. "Receiving the Jack MacDonell Scholarship for Research on Aging assisted me in pursuing research in aging at the Ph.D. level," said Brontë. "It connected me with the Center on Aging and other students with similar interests right from the start of my degree, which has been invaluable."
Additional student support
The Centre on Aging also adjudicates two additional awards on behalf of the Alzheimer Society of Manitoba and the University of Manitoba Retirees Association.
The Alzheimer Society of Manitoba offers two graduate fellowships, valued at $4000 each. The fellowship is offered to encourage graduate student interested in research in Alzheimer's disease and other dementias.
The University of Manitoba Retirees Association (UMRA) offers a graduate student award, valued at $1000. The purpose of the UMRA scholarship is to reward the academic achievements of graduate students pursuing research focused on human aging that has the potential to enhance the lives of the aging population.
More information on all the awards
To be eligible to apply for awards in the 2023–2024 academic year, students must intend to register full time in the upcoming year for the Fall and Winter terms. Interested students should submit their completed award applications, including supporting documents and transcripts, by May 19 at 4 p.m. Questions about the awards can be directed to Associate Director, Nicole Dunn.