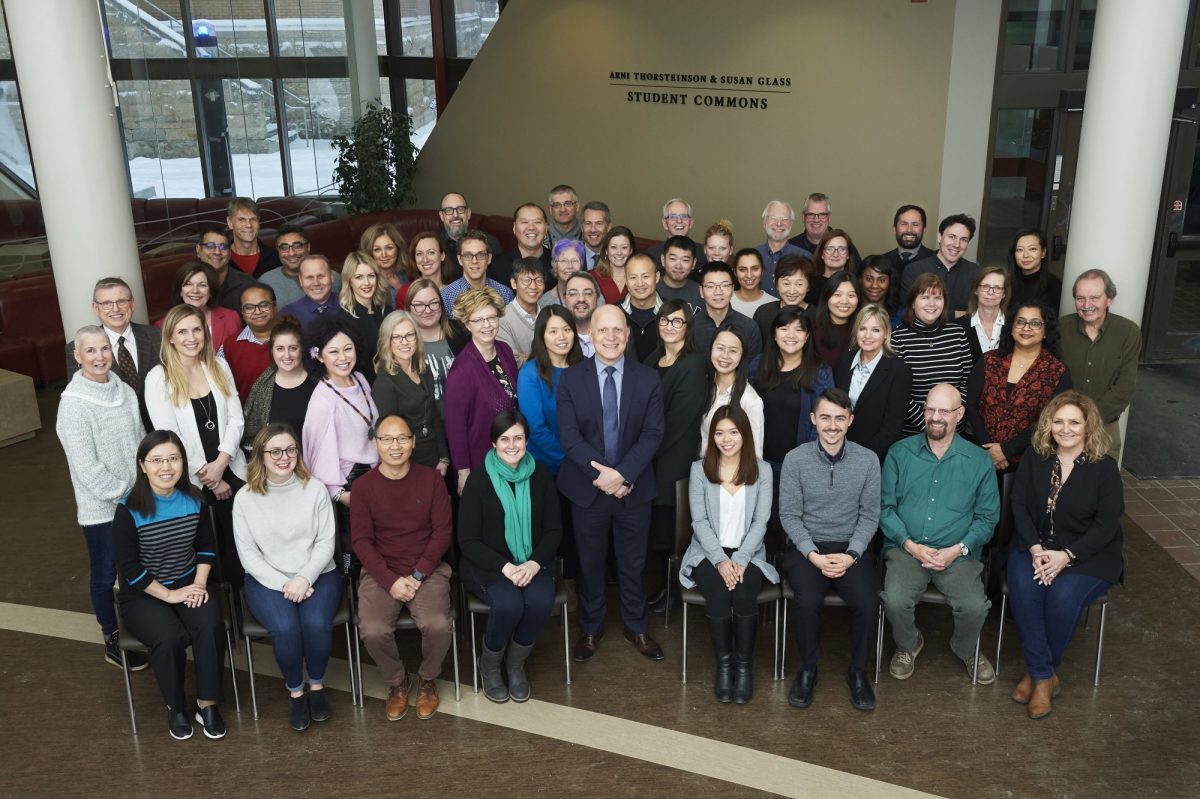 Celebrating World Teacher's Day
Past and present students share fond memories of Asper faculty and staff
October 2, 2020 —
Ask any of our alumni or students, and we are sure they have an inspiring story to tell about many of our Asper School of Business professors. In celebration of World Teacher's Day on October 5, 2020, we reached out on social media and asked: "Is there an Asper professor who made a difference in your life?"
We received some heartening responses from a mix of Asper students and alumni and have shared our favorite responses below.
Madyson Rollwagen, current BComm student
I have a tie between Janet Eisbrenner and Imran Khan as the best profs! Janet was one prof who knew all her students first names after the first week of classes, which really stood out to me, since that is not something you see too often in University. She also genuinely cares how her students are doing and is so pleasant to have a conversation with. She made my first year of University feel so much more personable! Winter of 2020 was also the beginning of COVID-19, and she was exceptional in make sure everyone was doing all right. Imran is the best for similar reasons; he is extremely personable and very funny. I found that while he always stayed on topic, he still found a way to make classes fun and interesting. I thought I would hate MIS but Imran has made it the class I look forward to the most!
Matt Schaubroeck [MBA, 17], Co-founder and CEO of ioAirFlow
I give a lot of credit to Stuart Henrickson for an introduction to the entrepreneurship field. I had never thought I would want to found my own startup until I took his business venture course a little over five years ago. Also, credit to Albert Behr – the instructor for the course where ioAirFlow was born, and who gave me the confidence to run with this bold little idea.
Ivy Mannil [BA/93, BComm./92] For me, it was Dr. Ed Bruning, who taught Marketing Research and International Marketing. Dr. Bruning was very student centric and his passion for international marketing was evident. Dr. Bruning had just moved from the US and many of us loved his Arkansas accent! Professor Harmatz is a close second and I enjoyed chatting with him when I was support staff at Asper.
Paul Provost [BComm/97], Founder and President of 6P Marketing
For me, there are too many to name and it is hard to remember them all…but here are ones that come to mind! Howard Harmatz, for pushing the envelope with students. He truly taught me that life and school is not easy. Get over it. Malcolm Smith, for setting the bar high and always being professional. Fang Wan, although I never got to take her course, I know her well enough to know she'd be on my list. Lastly, David Stangeland, for always being there for students and connecting with them.
In addition, professors Yifan Wei, Reg Litz, Brock Cordes, Howard Harmatz, Namita Bhatnagar, and Sean MacDonald all received words of appreciation from a mix of Asper students and alumni.