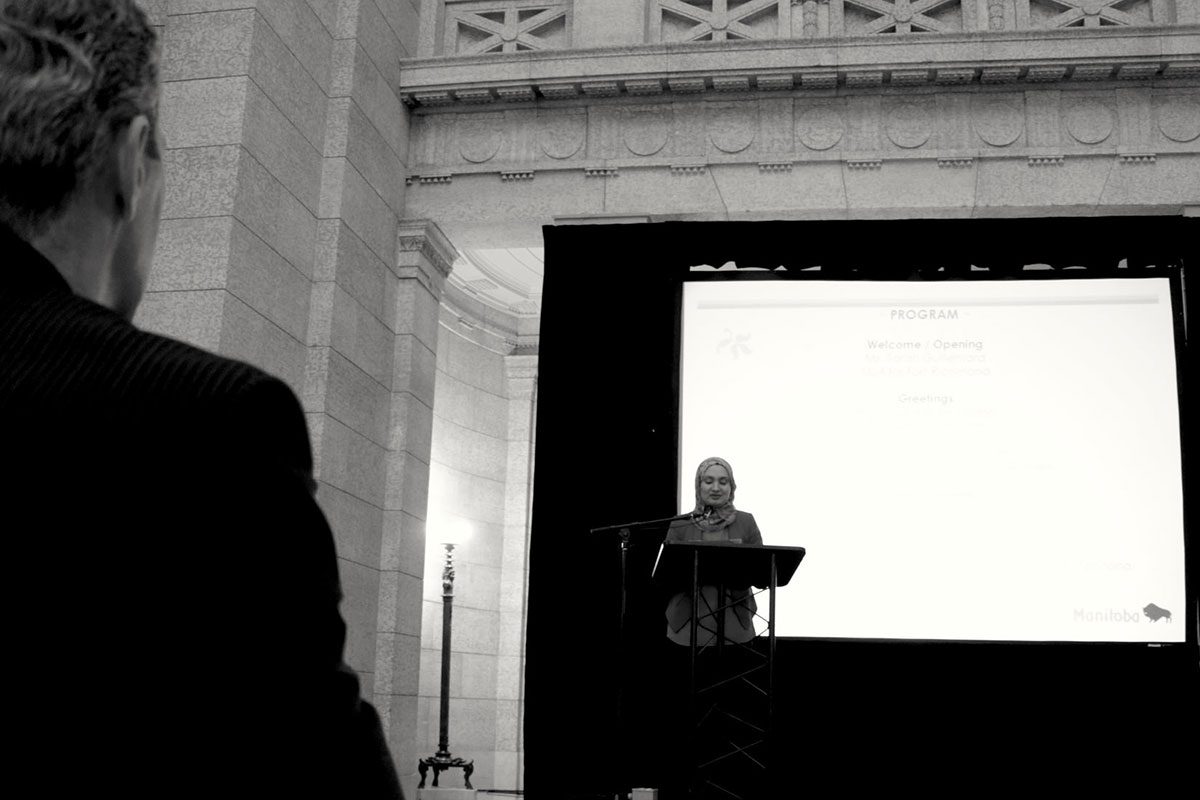 Celebrating women in science
March 9, 2017 —
The province announced it will support the annual "Make Your Move" event Saturday, March 11 at the University of Manitoba. It features hands-on activities for girls, led by female engineers. The government will sponsor a team of girls and provide three women engineers from the civil service to mentor them.
"Creative girls who love problem-solving and enjoy working as a team should consider engineering, but you can't be what you don't see," said Nusraat Masood, administrator of the university's Women in Science and Engineering (WISE) program. "We hope that Make Your Move is a positive first exposure to the field."
Earlier in the week, the Manitoba government celebrated the great strides of women in science and engineering on International Women's Day March 7, said Sport, Culture and Heritage Minister Rochelle Squires, minister responsible for the status of women.
"We acknowledge the triumphs and challenges women in these careers face, and we hope to encourage girls in Manitoba to explore these exciting fields of study," said Squires during a celebration today at the Legislative Building. "Women continue to be significantly under-represented in non-traditional occupations, such as the science, technology, engineering and math sectors."
"The engineering profession has a significant task ahead of them," said Dr. Jeannette Montufar, a civil engineer and new chair of the Manitoba Women's Advisory Council. "We need to be able to recruit young, bright girls into engineering and we also need to retain practicing female engineers."
International Women's Day celebrates social, economic, cultural and political achievements. This year's theme, Be Bold for Change, calls for action to accelerate gender parity, the minister noted.
Manitobans are invited to join or follow the global conversation on social media using the hashtags #IWD2017 and #BeBoldForChange.
At the March 11 "Make Your Move" event, the Faculty of Engineering at the University of Manitoba will be celebrating girls and women of engineering.
During this full day event, 20 groups of Grades 8 girls from around Manitoba will come together to compete in a design-built-test challenge.
Each team will be mentored by a female engineer and design teams will be sponsored by local industry partners including Price Industries, Magellan, Standard Aero, Macdon, RTDS, FWS, KGS, MTS, Stantec and Manitoba Hydro. Minister of Sport, Culture and Heritage and Minister responsible for Francophone Affairs and Status of Women Rochelle Squires will be in attendance to provide closing remarks.