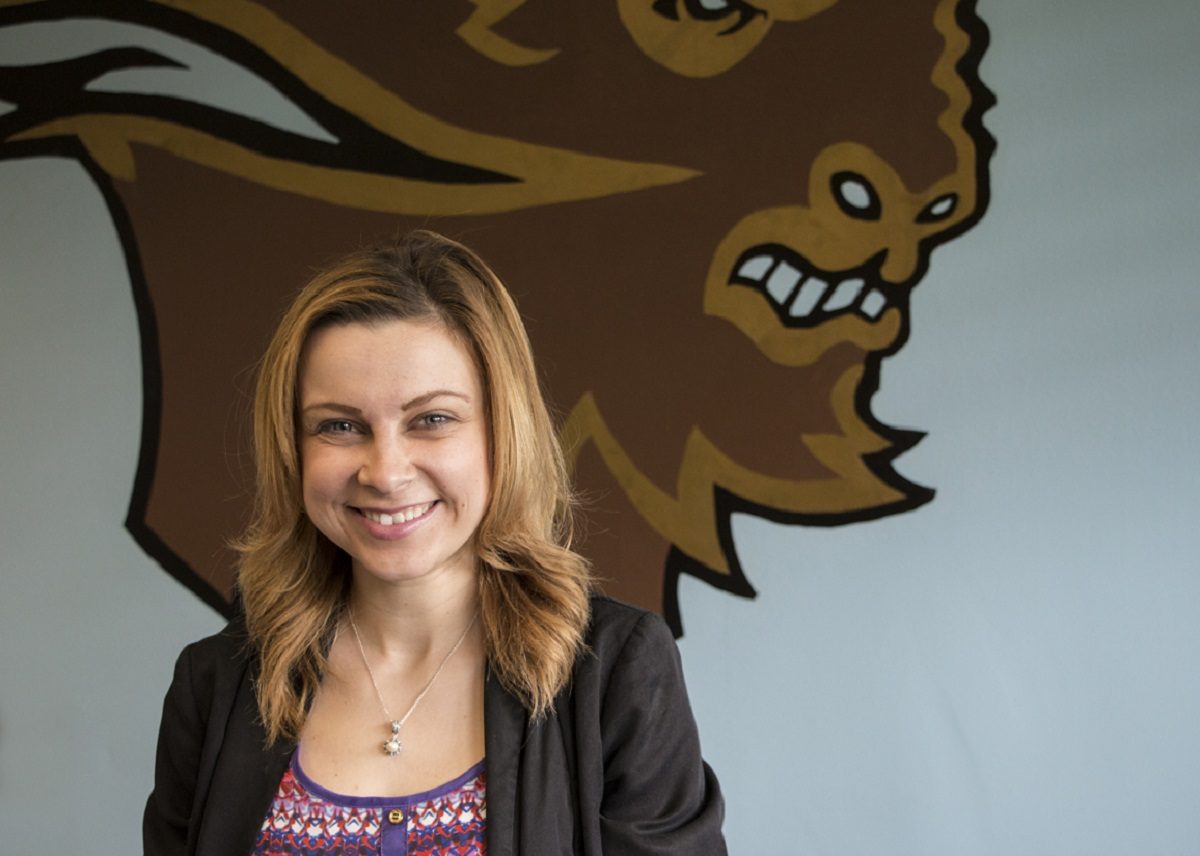 Celebrating the class of 2018
Meet Courtney Gabrielle, graduating with a Bachelor of Recreation Management and Community Development
June 6, 2018 —
In celebration of the University of Manitoba's Spring Convocation 2018, UM Today is featuring some of the outstanding students we are celebrating this week.
Courtney Gabrielle is a graduate in the Faculty of Kinesiology and Recreation Management undergraduate program who was an active member of her faculty's student council – filled with ambition and making change!
What was your inspiration?
I wanted to pursue higher education after high school and I had a passion for health, physical activity and recreation. I wanted a bright future with a variety of opportunities and I knew I could achieve those goals by attending university.
What was your greatest obstacle in your post-secondary journey?
I had a challenging time trying to figure out what I wanted to pursue my education in. Originally, I had the goal of becoming a physiotherapist. I struggled with anatomy and physiology courses, and I found myself very stressed and frustrated because anatomy is a large portion of kinesiology and physiotherapy that I was not able to do. During the end of my second year, I was still debating kinesiology and I had the idea of going into physical education. I met with Colleen Plumton, an instructor in the faculty, and she told me about the opportunities that the recreation management and community development degree program could offer me. When I left her office I knew I wanted to go into recreation management.
What is the most interesting thing that happened to you at the U of M?
I was on the Faculty of Kinesiology of Recreation Management student council for three years. I was the recreation management representative during my first year on council. The following year I ran for an executive position, and was the vice-president of recreation management for SAHPER (Student Association of Health Physical Education and Recreation).
SAHPER was the original name of the FKRM student council. It did not have kinesiology in the title and it was time for a change. I brought up the idea to change SAHPER to PERKS Council. PERKS Council stands for Physical Education Recreation and Kinesiology Student Council and the name change was effective the following year. That year I was the first PERKS council president. I am grateful I joined student council as it has provided me with a variety of opportunities.
What's next?
This fall, I start my journey toward my master's degree in tourism and event management under Dr. Christine Van Winkle. I want to learn more about the tourism sector in recreation and I felt that I did not learn enough of this topic in my undergrad. I am looking forward to attending graduate school at the University of Manitoba and I can't wait to see what the next chapter holds for me!
Don't forget to check our student accounts on Instagram and Facebook to learn more about some of the students graduating this week. You can also join the 'Convocation conversation' on social media by following #umanitoba2018.