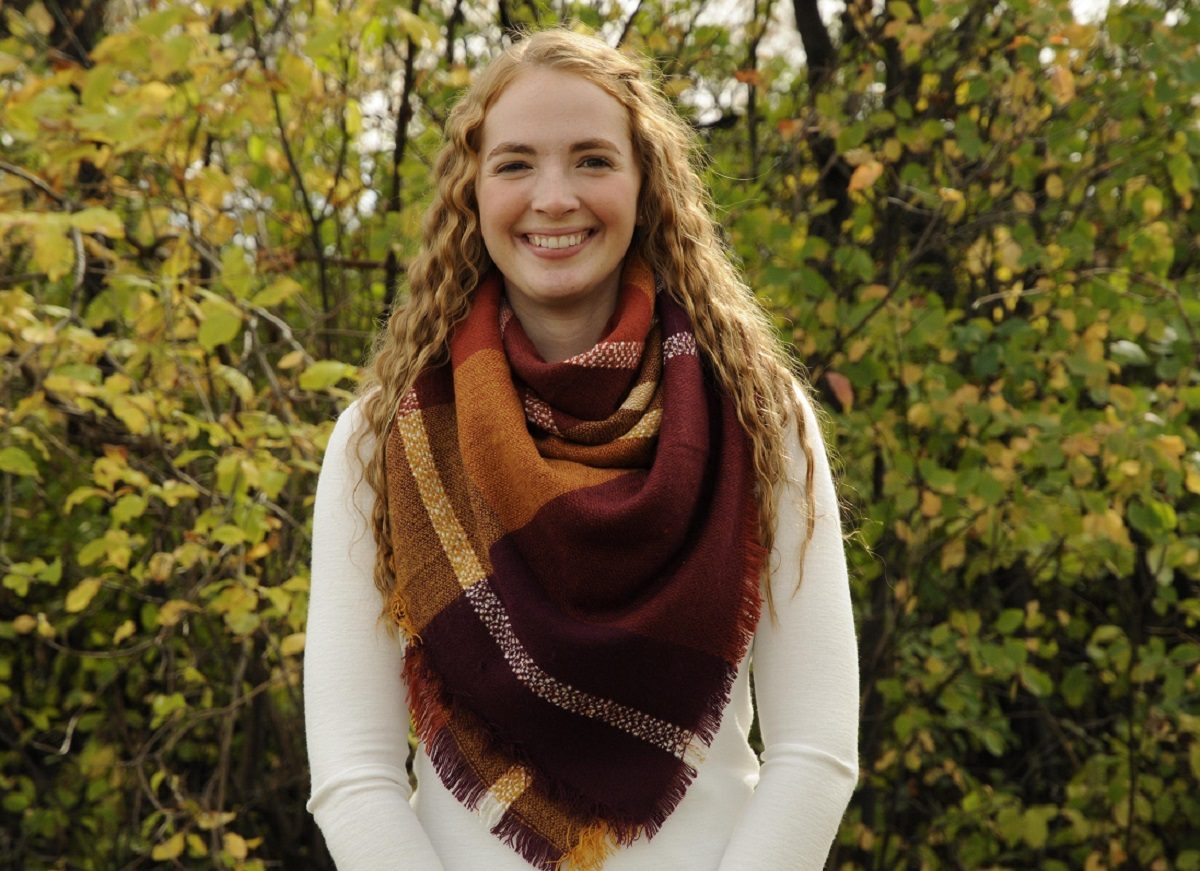 Celebrating the class of 2018
Meet Abigail Lidster, graduating with a Bachelor of Social Work
June 6, 2018 —
In celebration of the University of Manitoba's Spring Convocation 2018, UM Today is featuring some of the outstanding students we are celebrating this week.
Abigail Lidster, senior stick in the Faculty of Social Work, has a passion for connecting with others in a meaningful way. This led her on a journey to a career which allows her to do just that.
What was your inspiration?
My love for working with people and building relationships was definitely my inspiration to enter into the field of social work. My family identified these qualities in me and encouraged me that social work was for me before I ever knew what social work was! I knew my aunt was a social worker and growing up I always hoped I would be like her one day. Throughout my life I have been passionate about volunteering and working with youth and I saw social work as an opportunity to do what I love.
What was your greatest obstacle in your post-secondary journey?
The greatest obstacle was moving to Winnipeg on my own to pursue my degree. Leaving my family and friends behind in Saskatchewan was challenging for me. It was a big change in my life, but I was lucky to have the ongoing support of my extended family who resides in Winnipeg. I always explain when asked that I am from many places, but I more closely identify with small town Saskatchewan, so moving to the city was definitely a challenge for me.
What is the most interesting thing that happened to you at the U of M?
Throughout my three years at the U of M, all my favorite memories have stemmed from my participation with the Social Work Students' Association. I spent one year as the community and inclusion representative and two years as the senior stick. In this role I was able to meet new people with similar interests and attend interesting and fun events. During all of this I believe that the most meaningful memories I will have of U of M is the time spent getting to know other social work students.
What's next?
For me the next steps are moving back to Saskatchewan to live in Saskatoon and begin my career as a social worker. I look forward to spending more time with my family and gaining further experience in the field before pursuing a Master's of Social Work.
Don't forget to check our student accounts on Instagram and Facebook to learn more about some of the students graduating this week. You can also join the 'Convocation conversation' on social media by following #umanitoba2018.