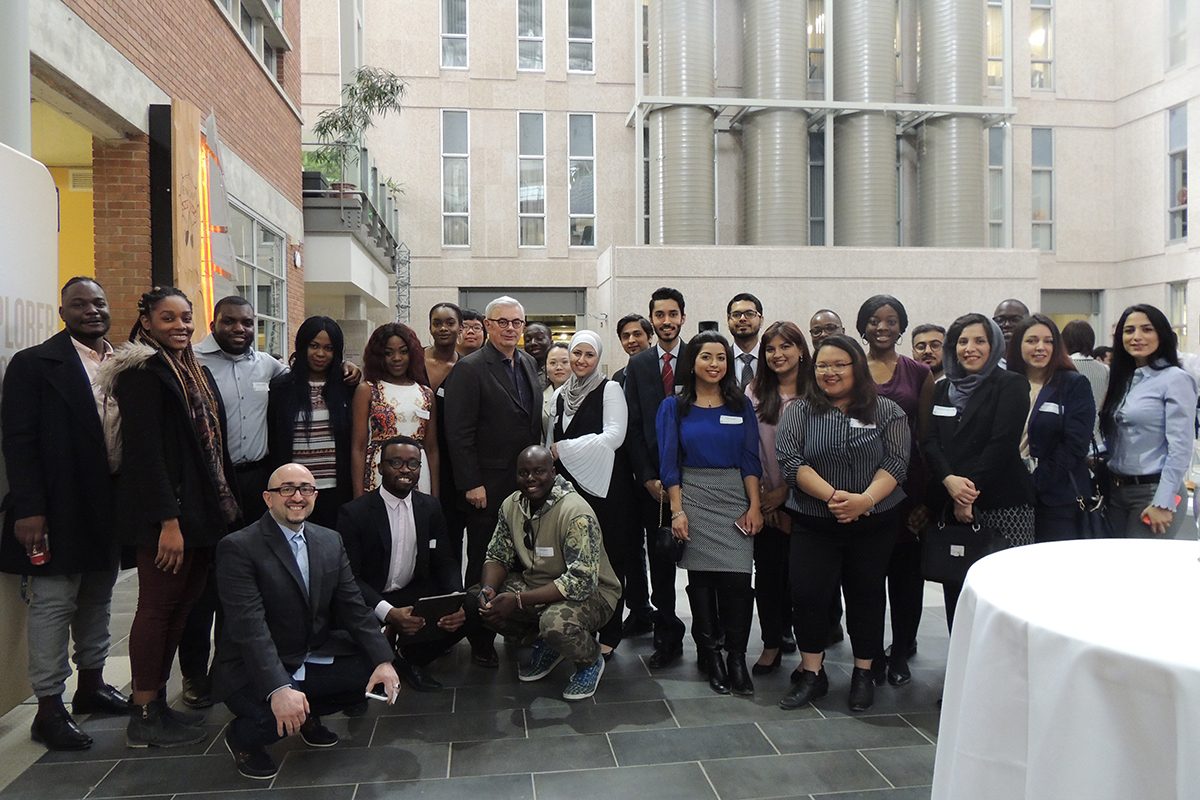 Celebrating international students
April 18, 2018 —
The EITC Atrium was abuzz with celebration on April 11 as a group of more than 70 students, executives and staff were gathered to celebrate the achievements of international students at the University of Manitoba. The annual President's Reception for Graduating International Students, which started as a tradition 14 years ago, is intended to specifically recognize the contributions of international students at the U of M.
"You follow in the footsteps of thousands of students who have come here to further their education and now count themselves among our distinguished alumni," said President and Vice-Chancellor David Barnard in his remarks at the reception. "The countless hours of hard work and dedication that you put into arriving here today is a milestone worth celebrating. You are among nearly 700 international students who are graduating this year from the U of M."
During their time here at the U of M, international students—who make up 17.9 per cent of the U of M student body—do cutting edge research, teach courses, volunteer countless hours for a wide variety of programs, share their culture and language, and bring new perspectives to the way we teach, research, and do service at this institution.
"One of the advantages of having such a diverse group of international students on campus is that it gives us many opportunities to see the world from different perspectives, to learn from each other, and to share cultures, experiences, and academic knowledge," said Susie Taylor, Director of the International Centre, which provides supports and services to U of M international students.
"We benefit tremendously from your presence on campus, in the classroom, and in our community. I speak for the staff of the International Centre as well as myself when I say that we are grateful for the opportunity to have known you."
Research at the University of Manitoba is partially supported by funding from the Government of Canada Research Support Fund.