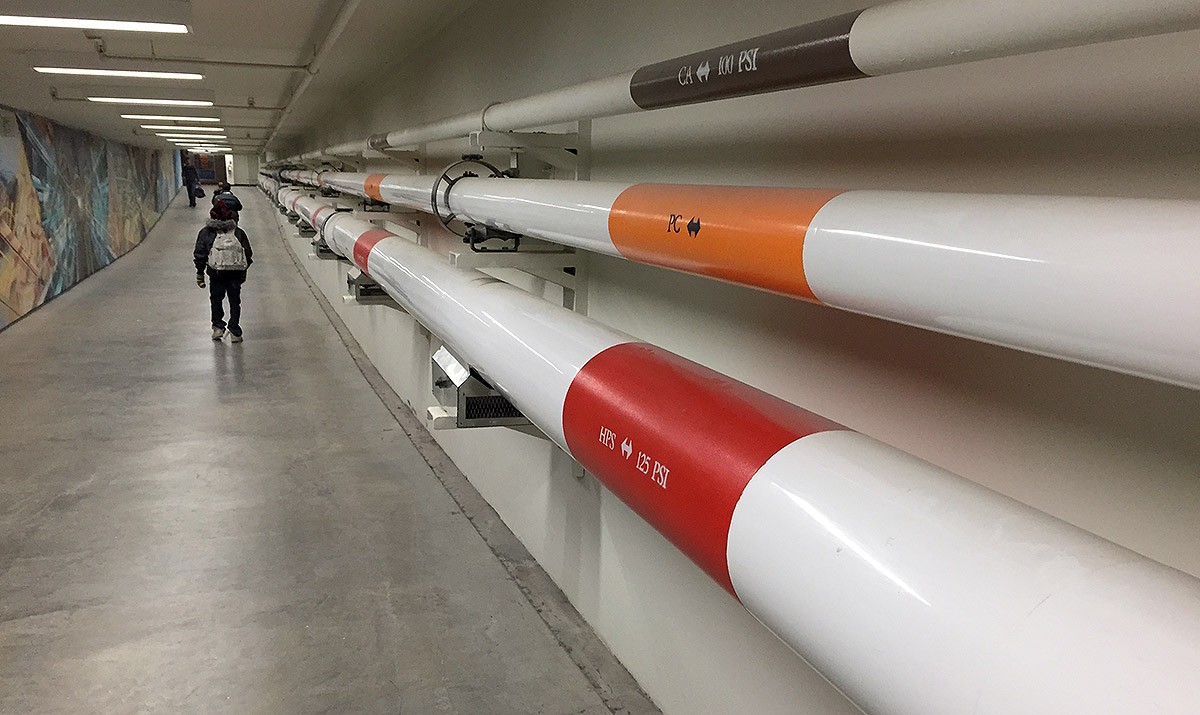 Celebrating green buildings
New project to highlight sustainable features in eight campus buildings
October 30, 2015 —
Every year as the temperature outside drops, the number of people using the University of Manitoba's tunnel system increases. Did you know though, these tunnels weren't originally intended for students, staff and faculty? The tunnel system was first designed to simply house the pipes that transfer hot and cold water to help regulate the temperature in buildings throughout the Fort Garry Campus.
These pipes are part of the campus district energy system and without it, much more energy would be used to heat and cool buildings on campus. It's one of a number of systems that the U of M uses to be energy efficient and keep its sustainable goals. This system recuperates enough heat in the winter to heat over 240 homes. Put differently, this system saves about $2,500 in energy costs every day.
To celebrate the architectural green initiatives, the Office of Sustainability is launching a project that highlights eight remarkable buildings on the Fort Garry Campus and their energy saving measures. What's surprising about this project is that it's not just the new buildings that are being championed for their energy savings. ARTlab, Buller, Machray, Migizii Agamik, Pembina Hall, Russell, Wallace and the Tier buildings will feature green building labels so the university community can learn about the green features and what's happening, not just now, but also in the past.
"The university has always been committed to sustainability principles – that these durable buildings were high performing had a lot of features that still today are saving energy," says Whitney Crooks from the Office of Sustainability. "A lot people aren't aware (of our sustainability efforts) so we're trying to make sure they are aware of what is already happening. If we can reduce our energy footprint then that's something we can educate the campus community about."
For more about the Fort Garry Campus energy system view this article.