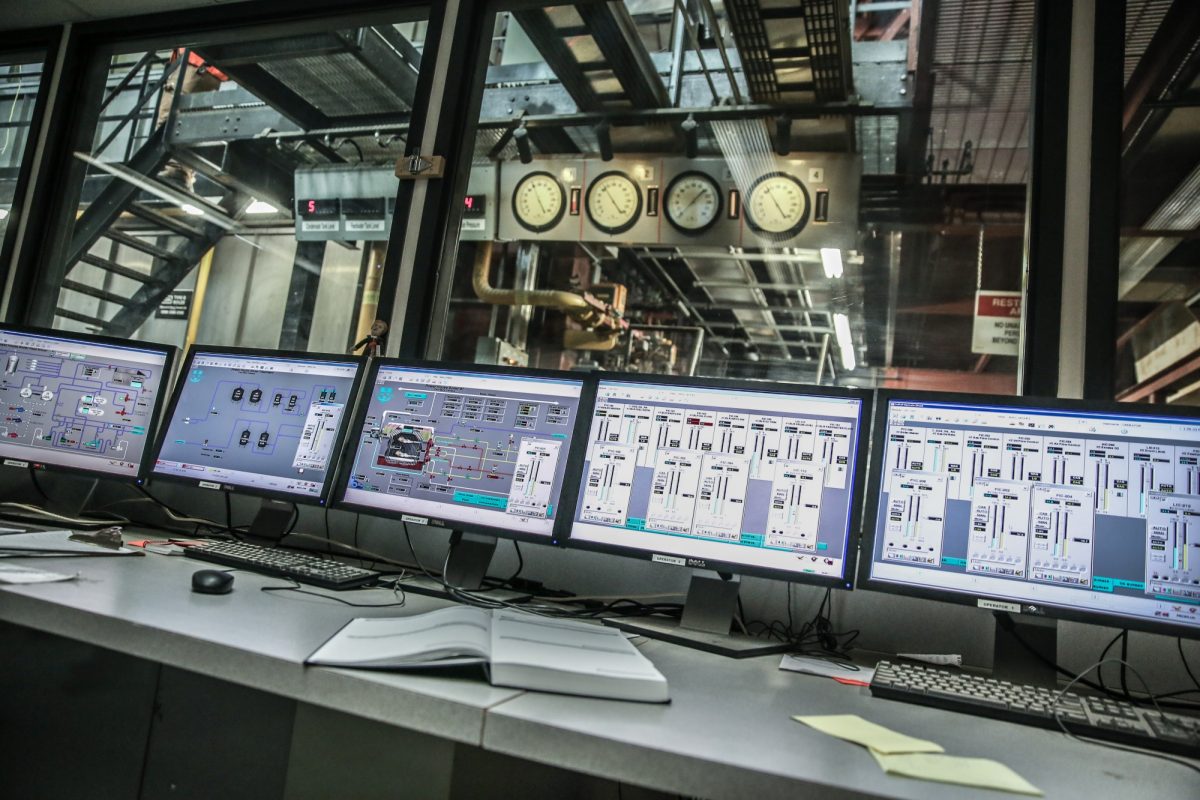 Celebrating energy efficiency at UM and at home
October 6, 2020 —
National Energy Efficiency Day (Oct. 7) celebrates the importance of increasing our energy efficiency to reduce consumption and greenhouse gases. The University of Manitoba (UM) continues to make a difference by advancing sustainable energy initiatives on its campuses as outlined in the UM Sustainability Strategy 2019-2023.
Fifty-seven percent of UM's greenhouse gas emissions are related to heating buildings. Optimizing building and energy performance directly reduces emissions, improves occupant comfort and demonstrates UM's commitment to sustainability.
At UM, energy use continues to decrease thanks to ongoing monitoring, maintenance and upgrades to facilities, as well as proactive energy initiatives. Despite continued infrastructure expansions and a population increase, UM's natural gas and electrical consumptions have decreased significantly in the past three decades.
In celebration of Energy Efficiency Day, the Office of Sustainability has highlighted a few initiatives that have made our campuses more efficient:
The Efficient Campus Model was developed to provide insight into the energy use of UM buildings, which include a variety of different spaces like laboratories, offices, classrooms, recreational facilities and food services, each with a different energy consumption profile. For example, research and undergraduate laboratories account for one third of all energy consumed by UM. Projects like converting fume hoods from Constant Air Volume (CAV) to Variable Air Volume (VAV) have drastically reduced energy use while maintaining and often improving lab safety by providing more controlled airflow when needed.
UM has a district heat recovery loop, in which heat recovery piping encircles the entire Fort Garry campus. Waste heat is collected from areas with too much heat, like the Agriculture growth chambers and the High-Performance Computing Centre, and is transferred into the loop, cooling the buildings and warming the loop. Warmed water flows around the campus to facilities requiring heat, like labs that must constantly warm outside air to replace the air exhausted from fume hoods. The district heat loop continually uses excess heat from buildings, making the system more efficient than having to generate heat in the first place.
Building performance and sustainability of the entire Fort Garry campus is improved by making its Central Energy Plant (CEP) more efficient. A waste heat recuperator was recently installed to convert the CEP low-efficiency boilers into high-efficiency condensing boilers. During the winter, the recuperator recovers enough energy to heat the equivalent of over 200 homes from the chimney exhaust gases! The CEP and district heating system consumes 37 per cent less natural gas per unit area compared to 30 years ago, which continues to improve. A phased upgrade approach continually examines new technologies that could significantly improve UM's overall sustainability.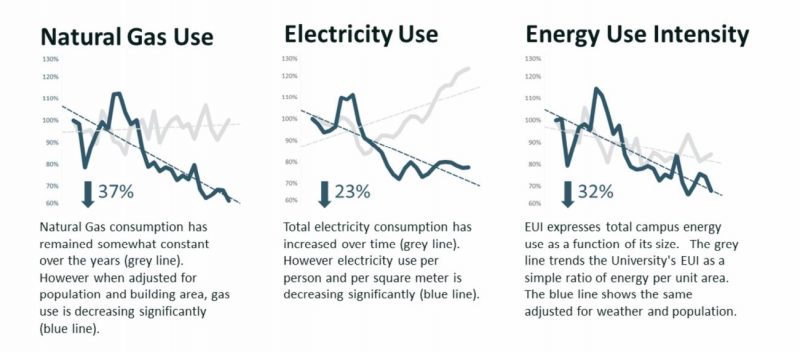 Demand Control Ventilation (DCV) – which matches building ventilation to occupancy – is the most significant upgrade to date. It maintains excellent ventilation and air quality in occupied rooms, including the monitoring of carbon dioxide, temperature and motion detection. Whenever a room is unoccupied, its ventilation system is shut off. Note: During the COVID-19 pandemic, the DCV feature has been disabled to ensure occupied rooms are well-ventilated to reduce any spreading of the virus.
Upgrades to our energy grid at Fort Garry campus are also underway. While these projects are large-scale across UM campuses, everyone has a part to play in taking action toward innovative energy solutions. Learn how you can save energy while working or studying from home.