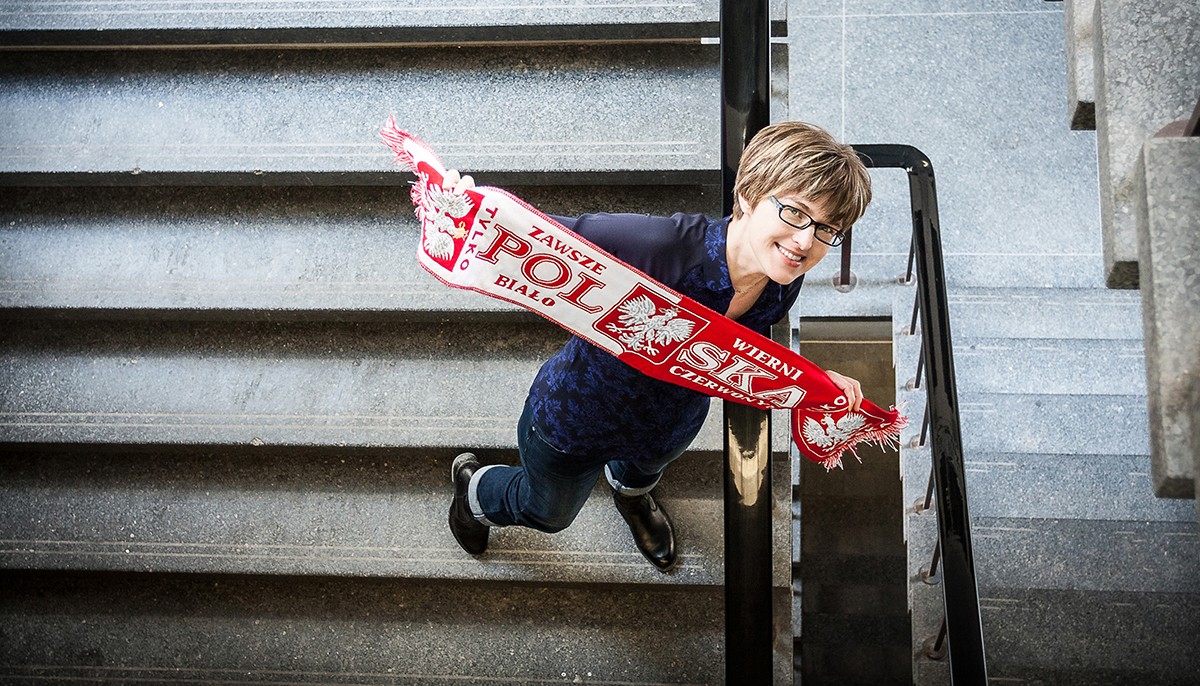 Celebrating culture: A strong voice in the Polish community
September 29, 2014 —
WHO: Magdalena Blackmore, German and Slavic studies professor.
WHAT: Blackmore plays a key role in the Polish Canadian community and champions the university's Polish program. She is the speaker series coordinator for the Central and East European studies program. As such she works in partnership with the Polish Consulate, the Canadian Museum for Human Rights and the Ogniwo polish Museum Society to bring world-class speakers to the U of M. She is also the coordinator for the Polish Language and Culture Travel/Study Course, which gives students the opportunity to study at Jagiellonian University in Krakow, Poland. Students participate in Polish language classes and lectures delivered in Polish and English on Polish culture, history, literature, and contemporary issues. It offers a variety of cultural and social activities such as excursions in Krakow, and day trips to picturesque places in the Krakow region. Students are also given the opportunity to see some of the masterpieces of Polish art and architecture.
HER INSPIRATION: As a history student at the University of Winnipeg, she was encouraged to join a European study group that connected professors and students. They met only a handful of times during the year to learn about multidisciplinary research topics related to Europe but the experience made a lasting impression.
IN HER OWN WORDS: "As a student I felt included in the academic exchange and that inspired me," Blackmore says.
---
FUNDERS: Canadian Polish Congress Manitoba Branch; Ogniwo Polish Museum Society; The Center for the Polish Language and Culture in the World of the Jagiellonian University in Krakow, Poland; School of Polish Language and Culture of the Jagiellonian University, Krakow, Poland; Department of Canadian Studies (Institute of American Studies and Polish Diaspora of the Jagiellonian University, Krakow, Poland); Consulate General of the Republic of Poland in Toronto; Central and East European Studies Program at the University of Manitoba
---
LEARN MORE