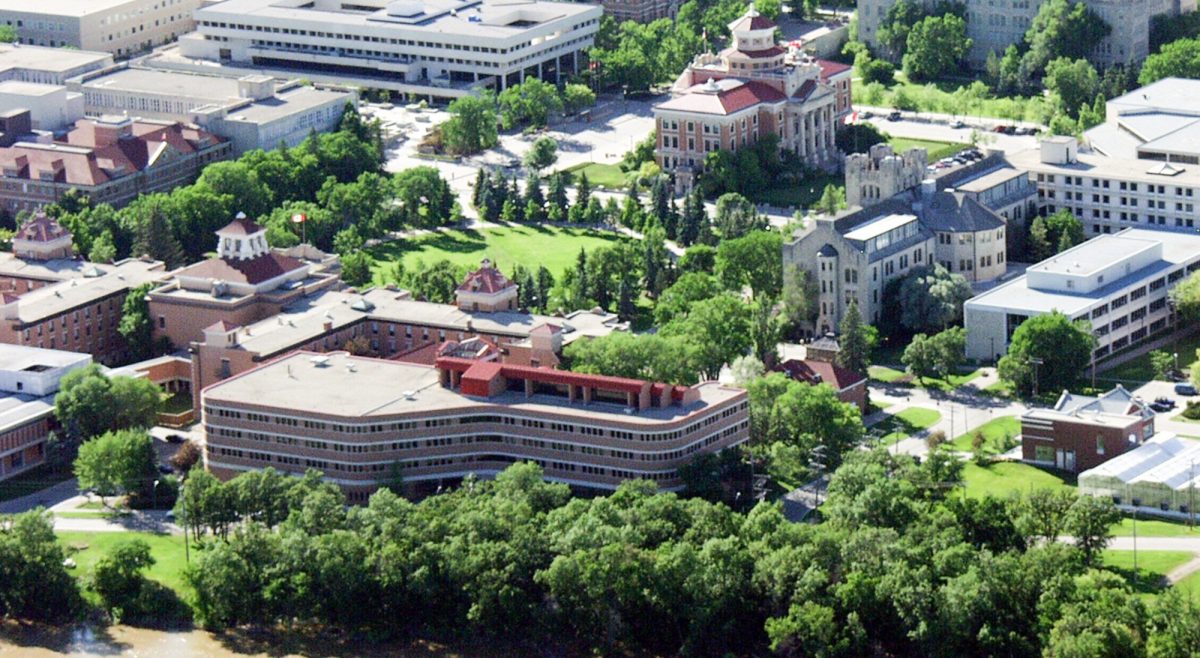 Celebrating Asper Research Success
A look back at the success of Asper School of Business Faculty Research
January 13, 2021 —
In 2020, the Asper School of Business celebrated the success of our faculty members through their receipt of numerous awards, publishing accomplishments and media reports.
Dr. Lei Lu, Bryce Douglas Chair in Finance and Associate Professor in Finance at the Asper School of Business published two research papers in revered international finance journals; the Journal of Financial and Quantitative Analysis and the Journal of Corporate Finance.
Dr. Lu has dedicated more than 15 years to research on heterogeneous beliefs. His paper, Two Trees with Heterogeneous Beliefs co-authored by Bing Han and Yi Zhou, discusses the difference in opinions among investors about how the fundamentals of a large firm or industry leader has a spillover effect on the pricing of other stocks owned by these investors.
Dr. Lu noted that he initiated his reached on the importance of enforceability in 2009 and this was his first research paper about the Chinese financial market. "This paper took more than 10 years to be published, I feel very excited."
Asper School of Business Associate Dean of Research, Dr. Zhenyu Wu received $98,280 from the Social Sciences and Humanities Research Council of Canada (SSHRC) for his research on family involvement in joint ventures.
Dr. Wu, who holds a Canada Research Chair (Tier II) in Entrepreneurship and Innovation was also one of nine UM researchers to receive a Government of Canada Insight Development Grant for his research on Climate Risk and Financial Reporting Quality: International Evidence. The Government of Canada Insight Development grants enable the development of new research questions, experimentation with new methods, and theoretical approaches and/or ideas.
Asper Assistant Professor in Finance, Dr. Shiu-Yik (Yik) Au, and his co-investigator, Andréanne Tremblay from Université Laval were awarded a Social Services and Humanities Council Research Insight Grant (SSHRC) Insight Grant to support their research on the impact discrimination has on firm value.
Dr. Au's research on issues such as the prevalence of workplace discrimination and pro-diversity efforts closely align with SSHRC's mission intended to increase our collective understanding of individuals and societies and inform the search for solutions to societal challenges.
"The #MeToo and BLM movements have shown how common discrimination is in our society—our goal is to investigate how discrimination hurts firms and how to reduce it in the workforce," says Dr. Au, whose research interests include corporate culture, ethics and gender.
Dr. Victor Cui, Asper Associate Professor in Business Strategy, was awarded a Social Services and Humanities Council Research (SSHRC) Insight Development Grant to support his research on the impact that star inventors have on exploratory innovation in technology firms – with this critical innovation leading to long-term competitive advantages for those firms.
Dr. Cui's research aims to unveil star inventors' dual effect in promoting and inhibiting exploratory innovation in a business.
"My previous works have greatly benefited from the generous financial support provided by SSHRC. I would like to thank SSHRC for its continuous support as I explore new and exciting areas of research regarding star employees and technology innovation, which is the source of sustained competitive advantage for both Canadian companies and our knowledge-based economy," says Cui.
Dr. Zhenzhen Fan, an Assistant Professor at the Asper School of Business, published her paper Moment Risk Premia and Stock Return Predictability in the Journal of Financial and Quantitative Analysis (JFQA).
With a reputation as one of the top finance journals on the market. The published piece was the result of a research collaboration with Xiao Xiao from the University of Amsterdam and Hao Zhou from Tsinghua University. Their collective study aims to take a closer look at how derivatives prices can reveal important information about the stock market that can then be used to predict stock return.
To learn more about other research initiatives taking place at the Asper School of Business, please visit our website.