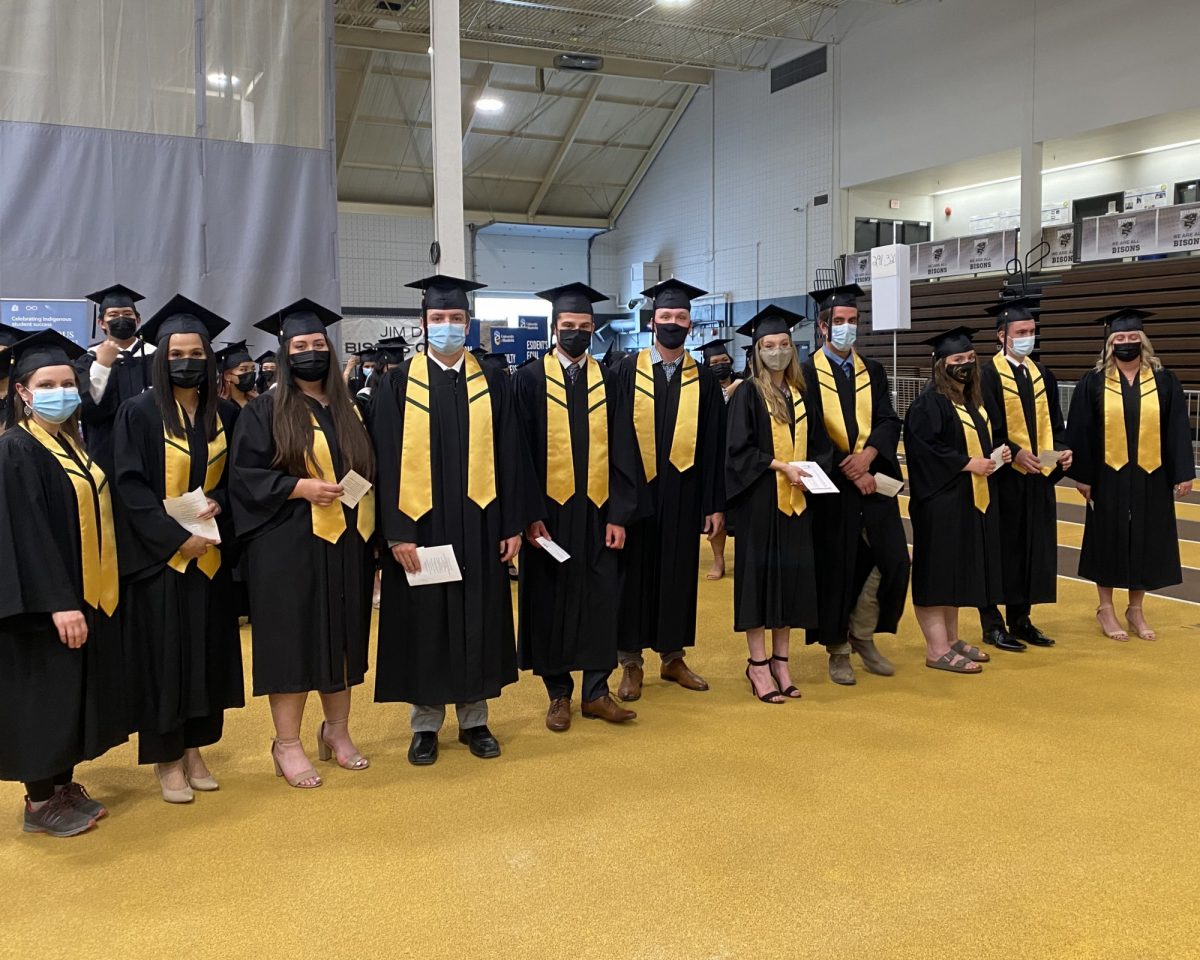 Celebrating Agricultural and Food Sciences grads at Spring Convocation 2022
June 8, 2022 —
The Class of 2022 was able to join together for an in-person ceremony at the Fort Garry Campus on June 9, 2022, after more than two years of virtual learning for diploma, degree and graduate students from the Faculty of Agricultural and Food Sciences
At the University of Manitoba Spring Convocation session in the Investor's Group Gym, parchments were presented to 40 Diploma in Agriculture, 122 Bachelor of Science, 38 MSc/MEng and seven PhD graduates.
AWARD WINNERS
Diploma medal winners include Kevin Jungbluth who received the Governor General's Bronze Medal, an award given to the graduate with the highest academic standing in the two-year Diploma Program in Agriculture. Lacey Calder received the President's Medal, given annually to a student who combines scholarship with outstanding qualities of leadership.
Degree program medals are presented to students with the highest standing in their program. This year's recipients include: Hong Le Tran who received the B.Sc. (Agribusiness) Medal; Josie Meggison who received the B.Sc. (Agriculture) Medal; Angelina Ding who received the B.Sc. (Food Science) Medal; and Caitlynn Danchuk who received the B.Sc. (Human Nutritional Sciences) Medal.
Molly (Kyungbin) Bae who graduated with a B.Sc. (Agriculture), was honoured with the University Gold Medal in Agricultural and Food Sciences given for the highest grade point average.
Josie A. Meggison was awarded the Lieutenant Governor's Gold Medal, given on the basis of scholarship, personal excellence and leadership.
The Teacher of the Year Award was presented to Martin Entz, Department of Plant Science, in recognition of teaching excellence and contribution to the students' program of study. This award is selected by the graduating class of diploma students.
Degree students named Kim Ominski, Department of Animal Science, as Professor of the Year, an honour voted on by the graduating class.