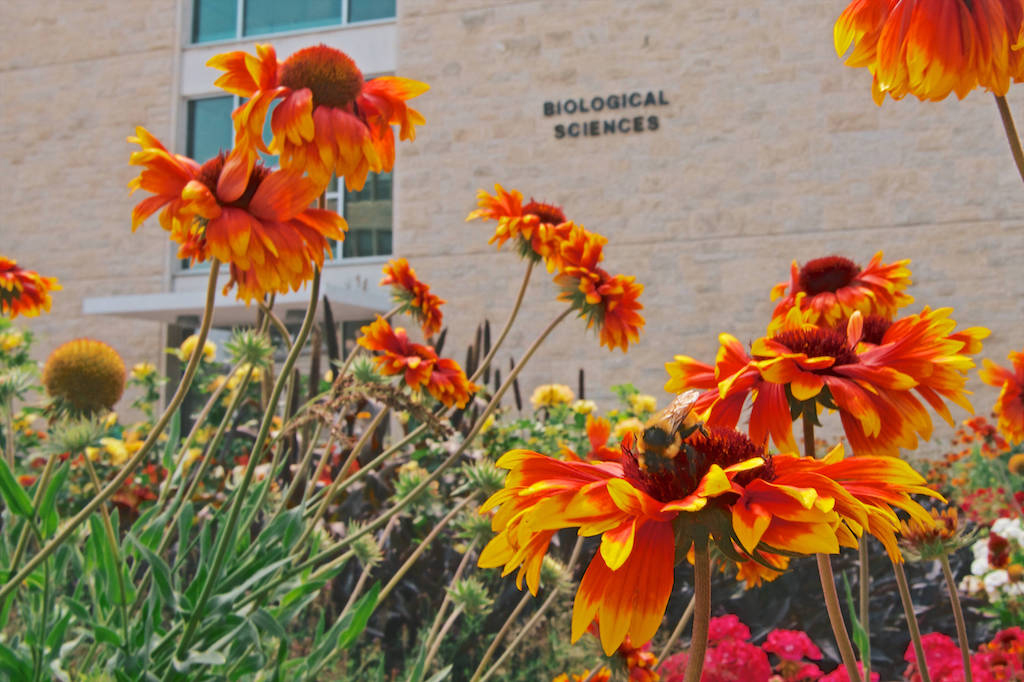 Celebrate Earth Day with the Office of Sustainability
April 18, 2017 —
On Earth Day, more than six million Canadians will participate in the largest environmental celebration in the world. This year, the Office of Sustainability will be hosting events on Fort Garry and Bannatyne campuses to promote healthy campus ecology.
Native seeds support pollinators that have been in decline for some time. The Office of Sustainability, supported with donations from Buller and Glenlea Greenhouses, aims to raise awareness on campus about pollinators and their importance to our ecosystem and food security.
Join the Office of Sustainability on Friday, April 21 between 9 and 11 a.m. in the Brodie Atrium on Bannatyne campus and between noon and 2 p.m. in UMSU University Centre on Fort Garry campus for a special Earth Day celebration. Spin the trivia wheel, test your knowledge on Earth Day facts and win seeds of native perennials, vegetable or herb seedlings.