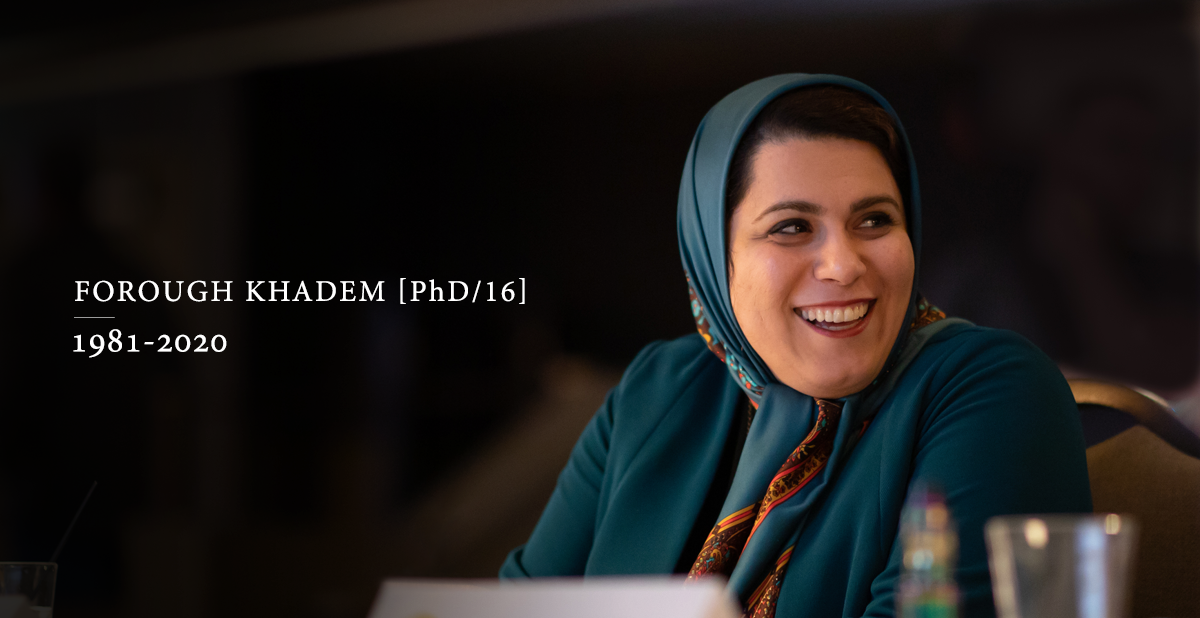 CBC: Scholarship created in name of promising U of Manitoba scientist who died in Iran plane crash
January 20, 2020 —
As people mourned Friday at a memorial service for one of the victims of Ukrainian International Airlines Flight PS752, there was a note of hope with the announcement of a scholarship established in honour of Forough Khadem.
Khadem graduated from the University of Manitoba with a PhD in immunology in 2016, and was a promising scientist who made an important discovery about a deadly parasitic disease called leishmaniasis.
Brent Wennekes, director of business development at the non-profit research organization Mitacs, announced the establishment of the Dr. Forough Khadem scholarship during the Friday service, saying it was created "to honour her life, spirit and work."
Before she died in the Jan. 8 crash, Khadem worked in the Winnipeg offices of Mitacs, a Canada-wide non-profit that works to make connections between industry and researchers.
The two-year, $30,000 scholarship is focused on international female post-secondary graduate students working in the fields of science, technology, engineering or math.
It's intended to help the scholarship recipient "come to Canada and finish her education and to make the world a better place," said Wennekes.
"The recipient will demonstrate leadership, a desire to have an impact on the world through her science, and will embody a pioneering spirit — just like Forough," he said.
Read the full story here.