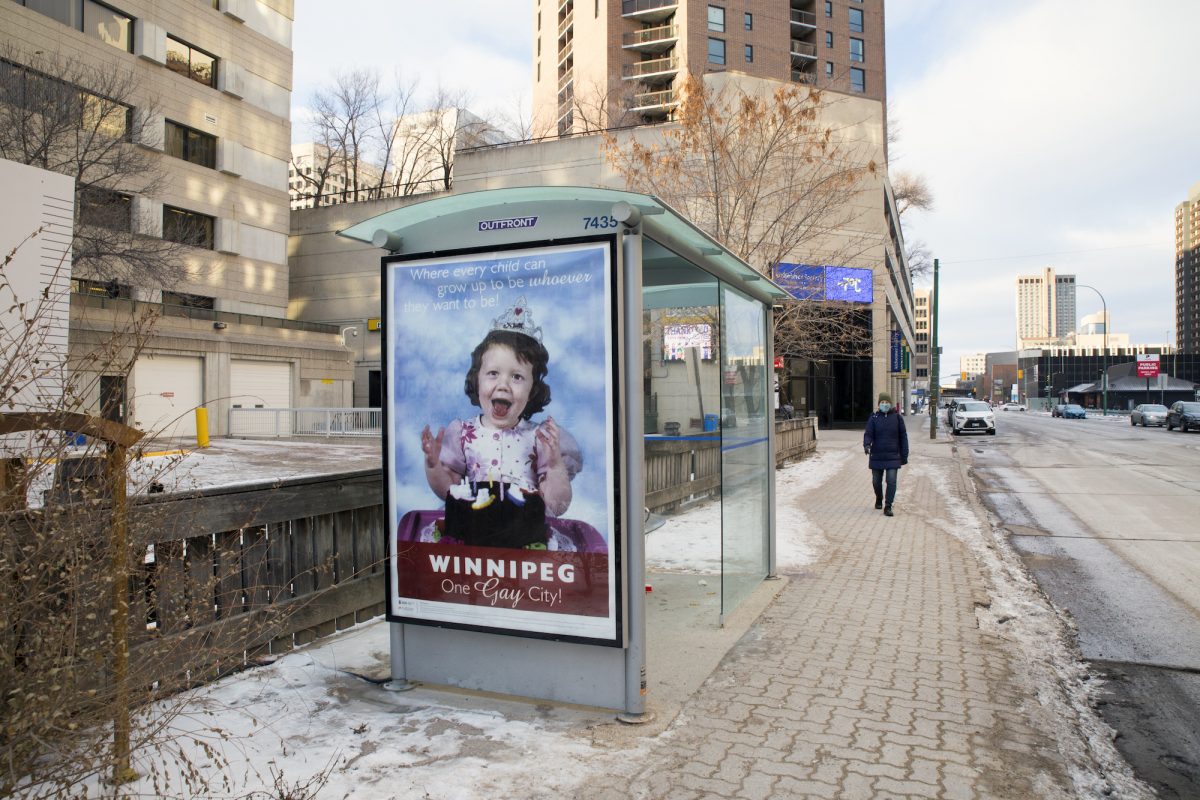 CBC Manitoba: Banned art project depicting Winnipeg as a queer paradise revived 23 years later
January 15, 2021 —
As reported by CBC Manitoba:
Lorri Millan and Shawna Dempsey set out more than two decades ago to depict Winnipeg as a safe haven for the LGBTQ community — a Winnipeg that didn't exist — through a mock advertising campaign.
It never saw the light of day then. But now, after more than 23 years, their art work is finally being displayed where it was always intended.
Posters heralding Winnipeg as "One Gay City" have been plastered on three bus shelters in the downtown, as part of a new art project from the University of Manitoba School of Art Gallery.
"I think it's pretty fantastic," Millan said.
"It's great to see work that, for a whole lot of reasons, has never been seen before in the setting it's meant to be seen in."