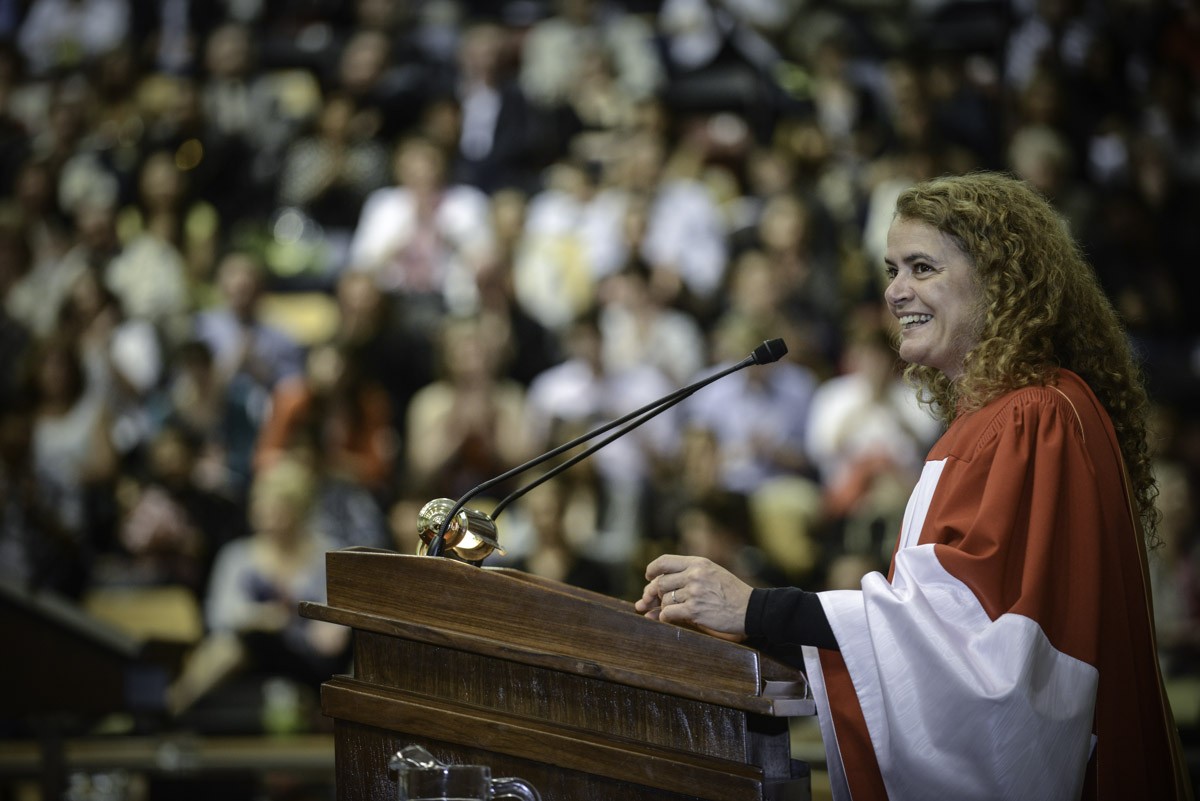 CBC: 'Unquestionably qualified': Ex-astronaut Julie Payette formally introduced as Canada's next GG
July 13, 2017 —
University of Manitoba honorary degree recipient Julie Payette will be Canada's next governor general, as CBC News reports:
Prime Minister Justin Trudeau introduced former astronaut Julie Payette as Canada's next governor general today, calling her "unquestionably qualified" for the role.​

Trudeau said Payette has dedicated her life to discovery and dreaming big.

Payette expressed gratitude for having a second chance to serve her country, and said it will be a pleasure to meet and interact with Canadians from coast to coast to coast.

"What a great day," she said.

The 53-year-old Montrealer, who speaks six languages, will become Canada's 29th governor general.

Payette, who is also an accomplished athlete, pianist and choral singer, will succeed outgoing Gov. Gen. David Johnston.

Trudeau said Payette will make an "extraordinary" governor general who will serve her country with dedication and inclusion and work for the cause of reconciliation with Indigenous people.

As a 12th-generation Canadian, Payette said she embraces the core values of Canada: tolerance, openness and working together. She vowed to serve all Canadians, and as part of that will promote science, technology and the pursuit of knowledge.

As to the required knowledge of constitutional matters, Payette said she will learn on the job with the help of experts.

"I will do it with great humility," she said.

A computer engineer with a commercial pilot licence, Payette was picked from among 5,330 applicants in 1992 to be one of four new astronauts with the Canadian Space Agency (CSA).

She participated in two space flights to the International Space Station and served as the CSA's chief astronaut between 2000 and 2007.
Read the full CBC story.