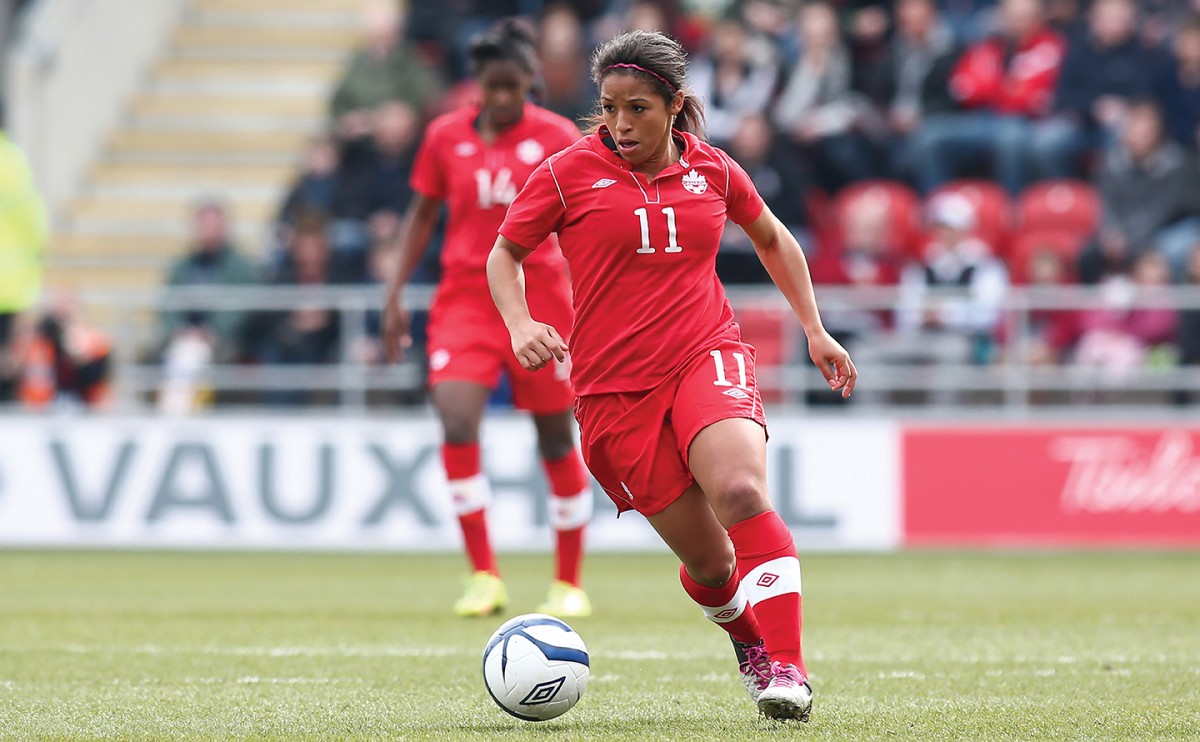 Canadian Press: Canada's Scott still relishes role as a midfielder destroyer
February 3, 2020 —
As The Canadian Press reports on UM Bison women's soccer alumna Desiree Scott [BA/16]:
EDINBURG, Texas — While Canada coach Kenneth Heiner-Moller has looked to build a team able to switch formations and roles, Desiree Scott's position remains largely unchanged.
The 32-year-old from Winnipeg is the team's anchor, living up to her nickname Destroyer as holding midfielder. Crunching tackles are her calling card. Scott looks to win the ball back and trigger Canadian attacks.
"That feels like home," said Scott. "Continuing to be the Destroyer, but then help us be a little more dangerous in the attack is my process now."
Credit former coach John Herdman for coming up with the nickname during the 2012 Olympic qualifiers.
"He did an interview after and he said 'How about that Desi Scott?'" Scott recalled. "He just said "She's destroying them out there.' And it just sort of stuck from there."
On Saturday, Scott earned cap No. 150 and served as captain — with Christine Sinclair given the day off — as eighth-ranked Canada dispatched No. 51 Jamaica 9-0. This month also marks 10 years on the national team for Scott.
"That's pretty wild to see I'm still kicking that old soccer ball around … It's pretty cool to be able to still be here and keeping up with the young guns," she said with a smile. "Well trying to anyways. It's just an honour to be doing this."
Scott becomes the fifth Canadian to earn 150 caps, joining Sinclair, Diana Matheson, Sophie Schmidt and the retired Rhian Wilkinson.
Read the full story here.