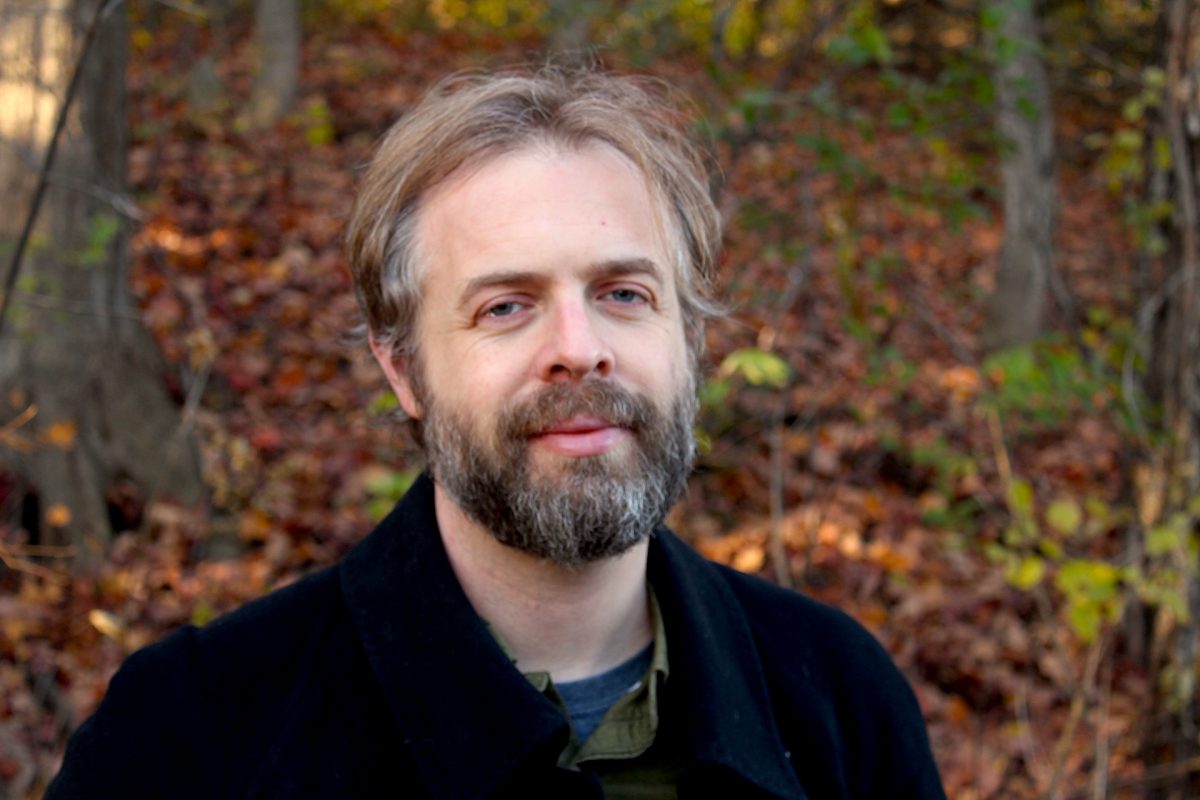 Canadian poet latest Writer-In-Residence
Centre for Creative Writing and Oral Culture welcomes Jacob Scheier
September 7, 2022 —
Jacob Scheier is the newest Writer-In-Residence at The Centre for Creative Writing and Oral Culture (CCWOC) at the University of Manitoba. Scheier will work with students, faculty, staff, alumni and members of the public from September to December 2022.
Jacob Scheier is a Canadian poet, essayist and journalist. He is the author of three full length poetry collections with ECW Press, including the Governor General's Award winning More to Keep Us Warm (2007). His most recent collection Is This Scary? (2021), explores the radical subjectivity of chronic mental and physical illness. His poems have been published in numerous magazines, journals and anthologies, as well as nominated for a National Magazine Award and longlisted for the CBC Poetry Prize. Jacob is also the author of My Never Ending Acid Trip, a hybrid work of literary journalism and memoir, published as an ebook with the Toronto Star, and his personal essays have appeared in a number of publications, including Brick and the Globe and Mail. For well over a decade, Jacob facilitated workshops on writing about grief for a number of organizations and communities, with professionals in the field of bereavement support and with Indigenous communities. More recently, Jacob has begun facilitating workshops on writing about illness and disability. He is currently working on a collection of linked narrative-driven, personal essays about chronic illness and Jewish secular identity.
Scheier is excited to work with the U of M community. "As a writer with disabilities, this residency offers an exciting opportunity for me to share my passion for disability justice, in and through the arts, with the University of Manitoba community," said Scheier.
"Ableism, disability and grief are topics that many people avoid, perhaps finding them too difficult," says Jocelyn Thorpe, CCWOC Director. "Not being willing to go there does not make such topics irrelevant, as they are central to all of our lives, and therefore matter greatly. Jacob Scheier writes about these and other topics with humour and grace, and we are very lucky to have him here from Toronto to share his writing and perspective. Please take advantage of Jacob's residency by attending his welcome event or the workshop open to those who self-identify as having a disability."
WELCOME EVENT
CCWOC will welcome Jacob Scheier to the University of Manitoba at an event to be held both in-person and online. Readings will be delivered by Scheier, Diane Driedger an Assistant Professor of Disability Studies at UM and a student. All are welcome. No registration necessary if you attend in-person.
Welcome Event
Thursday, September 15, 2022
11:30 am – 12:30 pm CT, reception to follow
Cross Common Room, St. John's College. Reception on the Daily Bread Café patio
To attend online, register on Zoom.
WRITING WORKSHOP
Scheier is hosting a free virtual writing workshop throughout the residency on 'Crip-poetics'. Workshop description:
This is an online workshop in reading and writing poems that embody a disability consciousness or "crip-poetry" as it is sometimes referred to. In both content and form, we will explore the potentialities of poetry to express experiences of disability and, in the process, challenge able-bodied assumptions about the artform. This workshop will involve discussion of short weekly readings of texts (such as essay excerpts or manifestos) on "crip poetics" and published crip-poetry. These readings will provide some context, and hopefully inspiration, for writing our own crip-poems. Each week, following the first workshop, two participants will share a poem they have written with the group for constructive feedback from their peers and myself in a safe and welcoming environment. This workshop is applicable for writers of all levels.
Crip-poetics
Thursdays, October 6 – November 17
6:30 pm – 8:30 pm CT
Registration for the online workshop is limited to 12 spots to those who self-identify as having a disability.
Email ccwoc [at] umanitoba [dot] ca to register.
INDIVIDUAL WRITER CONSULTATIONS
As part of Scheier's role, he will be available by virtual appointment to writers of all levels from September 19 to December 16. To consult with Scheier, students, faculty, staff, alumni and members of the public are encouraged to contact him by email to arrange a free Zoom meeting.
For more information about any of these programs and events, please contact the Centre for Creative Writing and Oral Culture at ccwoc [at] umanitoba [dot] ca.