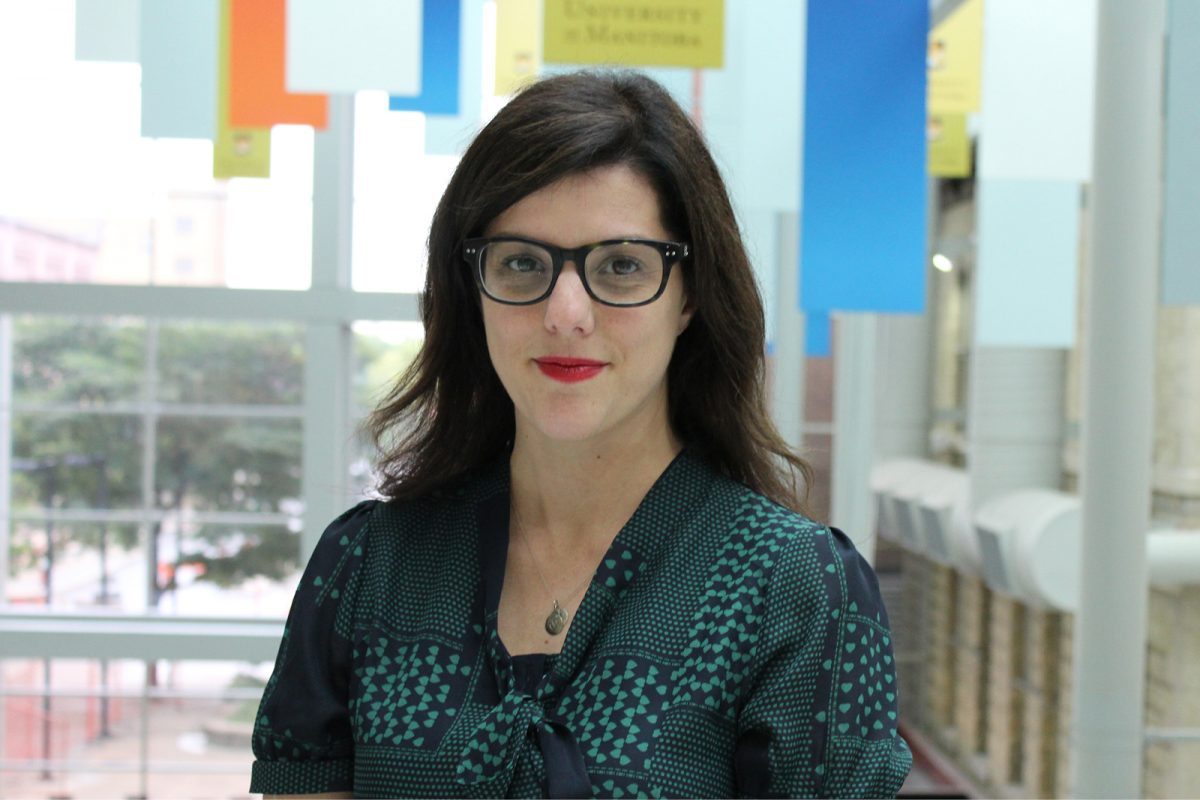 Canada's Top 100 Most Powerful Women: Dr. Tracie Afifi
Expert on the effects of child maltreatment one of seven UM faculty members named among Canada's Top 100 Most Powerful Women
October 25, 2021 —
Dr. Tracie Afifi, Professor of Epidemiology in the Department of Community Health Sciences and Professor in the Department of Psychiatry has been named one of the Top 100 Most Powerful Women in Canada for 2021.
Dr. Afifi studies the long-term physical and mental health effects of child maltreatment. Her goal is to help parents change their behaviour to promote healthy child development and well-being. Over the last 10 years she has created an innovative research program aimed at preventing child abuse and neglect, fostering resilience, and improving mental health.
She founded the Childhood Adversity and Resilience (CARe) Research team at UM, one of the most original and innovative research programs on child maltreatment and health worldwide, and is a Tier 1 Canada Research Chair in Childhood Adversity and Resilience.
"Working in the area of child maltreatment, resilience and mental health can be difficult," Dr. Afifi says. "But it's important to provide better ways to respond when children and families need help. If we can intervene early and effectively, we can change the trajectory of a child's life."
Dr. Afifi's work has informed health policy and legislative changes at the national and international levels, and led to collaborations with a number of prominent organizations. She serves on the Public Health Agency of Canada (PHAC) advisory committee for the Canadian Reported Child Maltreatment Surveillance System and has been an invited external expert at the World Health Organization (WHO) Milestones meetings in a Global Campaign for Violence Prevention since 2015.
In 2019, she was an invited participant to the Finding our Path Toward Childhood Free from Violence in a Global Partnership to End Violence Against Children hosted by UNICEF Canada, and she is also a frequent collaborator with the Centers for Disease Control and Prevention (CDC) in the United States to study adverse childhood experiences. Her work with the CDC resulted in the 2017 Child Abuse & Neglect publication that won article of the year (out of 238 manuscripts) in the International Journal Child Abuse & Neglect.
A prolific author, Dr. Afifi has published 161 peer-reviewed journal publications and presented research at 160 national and international conferences. She also adopts innovative methods of sharing her research findings with a broader audience, including social media, infographics and her own website with easy-to-understand descriptions of her research and links to free open access academic publications.
"I was overwhelmed when I received the news that I had been selected for this award," says Dr. Afifi. "It is so important to recognize the achievements of women in Canada, and for my work to be recognized among them is a true honour."
Dr. Afifi has been recognized with numerous awards and prizes, including the Canadian Coalition for the Rights of Children "Children's Rights Support Award," the 2016 CBC Manitoba Future 40 award, the Royal-Mach-Gaensslen Prize for Mental Health Research, the Alexander Leighton Award and the Canadian Institutes of Health Research (CIHR) Gold Leaf Prize for an Early Investigator, one of the highest honours given to an individual for excellence in health research and its translation into benefits for Canadians.
This year, seven UM community members have been named to the WXN Top 100 Most Powerful Women in Canada.
Research at the University of Manitoba is partially supported by funding from the Government of Canada Research Support Fund.