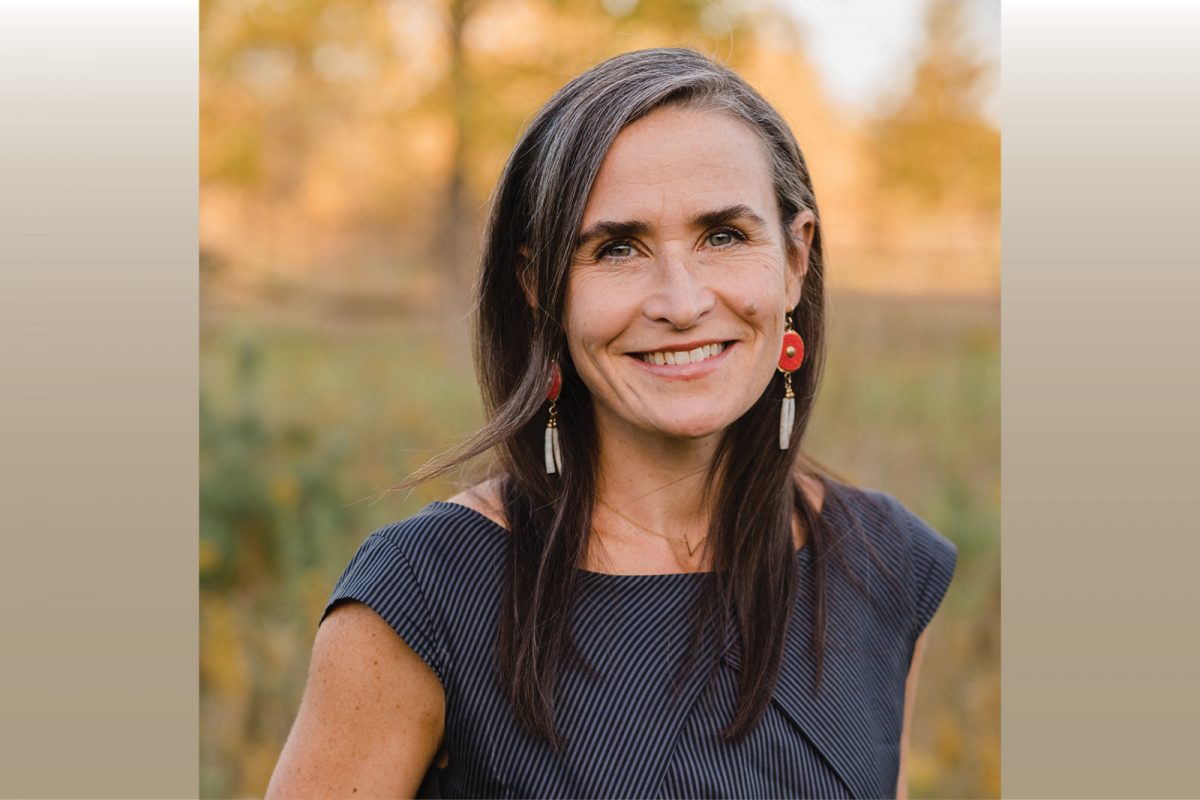 Canada's Top 100 Most Powerful Women: Dr. Melanie Morris
First Indigenous pediatric surgeon in Canada among Canada's top women
October 25, 2021 —
Dr. Melanie Morris, associate professor in the department of surgery and department of pediatrics and child health, has been named one of the Top 100 Most Powerful Women in Canada for 2021.
The first Indigenous pediatric surgeon in Canada, Dr. Morris was appointed to the Indigenous Lead role within in the department of pediatrics and child health at the University of Manitoba in 2019 – the first academic leadership role of its kind in pediatric departments in Canada.
Her medical expertise is already improving patient treatment in Manitoba and beyond. Dr. Morris created a minimally invasive program in pediatric urology that helps avoid having to send children out of province to be treated.
She also collaborated with the Winnipeg Breastfeeding Center to raise awareness of a new way to treat infants with ankyloglossia (commonly known as 'tongue tie') and improve breastfeeding. The group was recently recognized with a community award given by UM for their pioneering work.
Dr. Morris has created outreach clinics in Nunavut in pediatric surgery and was the founder and is currently the medical director of the Winnipeg Global Surgical Office in Winnipeg. She recently became a mentor in the Gender Equity Initiative in Global Surgery to address gender disparities in the surgery, obstetrics, and anesthesia (SAO) workforce worldwide through research, advocacy, and mentorship, with a goal to achieve worldwide gender equity in surgery by 2030.
Dr. Morris, who is Métis, has been instrumental in spearheading the transformation of the Children's Hospital to a culturally safe space for Indigenous children and their families. She helped develop a new Indigenous Community Healing Space – a 1,500 square foot space that will allow families to nurture their whole self, physically, mentally, emotionally and spiritually. She also worked with Indigenous parents, children and Elders to evaluate other spaces within the hospital in order to create an environment where Indigenous children and their families feel safe.
Within UM, Dr. Morris virtually mentors' Indigenous medical students and residents in the Rady Faculty of Health Sciences, including those participating in the "Medallion Project" in which the trainees sign an anti-racism pact commemorated by a medallion worn on their lab coats. She is an active researcher, having published over 20 articles in pediatric surgery, urology, congenital illnesses and Indigenous Health.
Dr. Morris was invited to be an instructor for the Masters in Global Surgery for the section on Surgical Care in Canada's Rural and Remote Indigenous Communities at the University of British Columbia. She received a cross appointment as associate professor at UBC and has been now teaching for several years. Dr. Morris was recently invited and appointed as Region 2 representative on the Surgical Foundations Advisory Committee for the Royal College of Physicians and Surgeons of Canada by the Chair of the committee. She was asked to provide experience, knowledge, and expertise on the health of Indigenous Peoples and gender equity and how best to incorporated this knowledge in surgical education.
Dr. Morris has recently been awarded the Pediatric Chairs of Canada (PCC) 2021 Emerging Academic Leader Award, the Ongomiizwin Health Services Award for Respect and the Manitoba 150 Award. She is an avid runner and was named Manitoba Runners Association Female Road Racer of the year for 2019.
This year seven UM community members have been named to the WXN Top 100 Most Powerful Women in Canada.
Research at the University of Manitoba is partially supported by funding from the Government of Canada Research Support Fund.