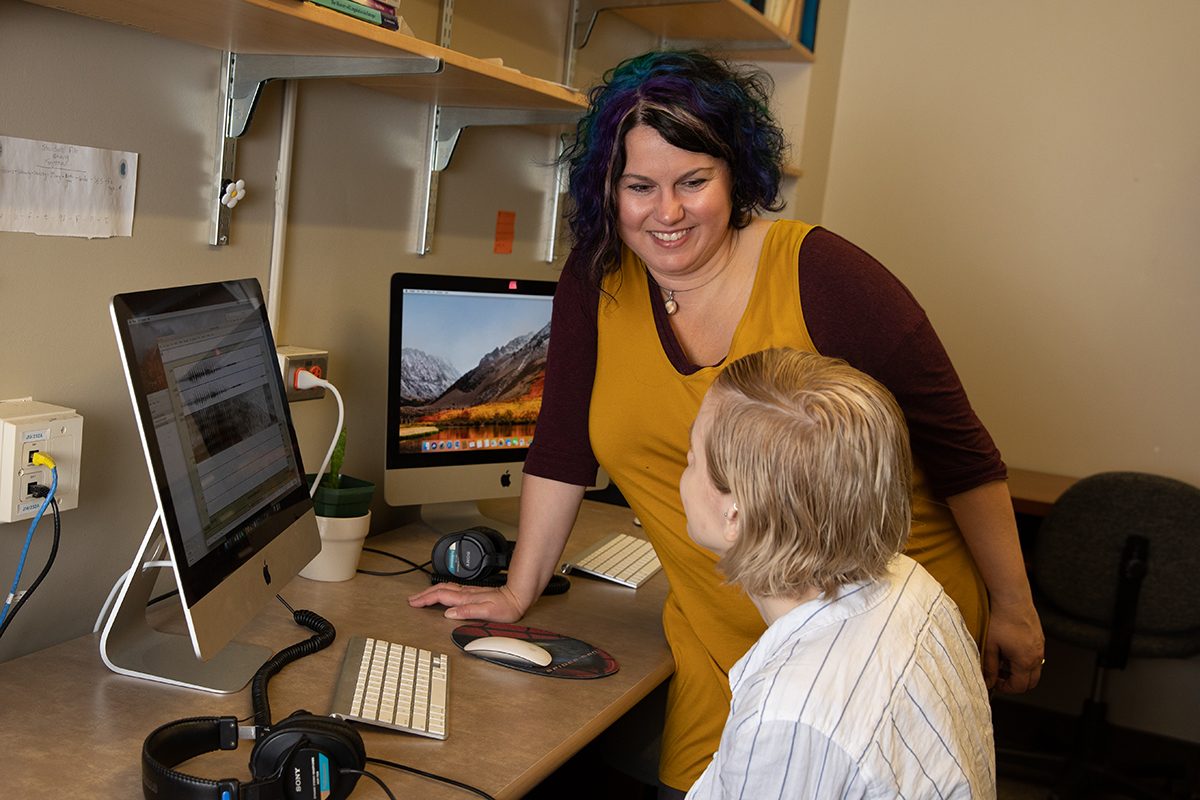 Canada Research Chairs to investigate electricity, linguistics, biodiversity, and stressed cells
June 18, 2019 —
The Honourable Kirsty Duncan, Minister of Science and Sport, announced an investment of over $275 million for 346 new and renewed Canada Research Chairs at 52 institutions across Canada for research excellence, including four at the University of Manitoba.
Two U of M faculty members are being named new Chairs, and two current chair holders have been renewed. They are all Tier 2s Canada Research Chairs and will each receive $500,000 over five years, for a total of $2 million.
"I congratulate our new and renewed chair holders on their success in being appointed Canada Research Chairs – they are among Canada's best researchers in their fields," said Digvir Jayas, vice-president (research and international) and Distinguished Professor at the U of M. "Their expertise adds to the research excellence of our faculty and the learning experiences of our students."
The new chairs are:
Eric Collins (Centre for Earth Observation Science), Chair in Arctic Marine Microbial Ecosystem Services, will answer the driving question of: How will sea ice loss, economic development, and other human impacts affect ecosystem services provided by Arctic marine microbes? Objective one will utilize experimental mesocosm studies at the Churchill Marine Observatory to advance the state of the art for in situ treatment of oil spilled in ice-covered waters in support of environmental sustainability and community resilience. Objective two will quantify Arctic marine microbial ecosystem services with an innovative, interdisciplinary effort to map and visualize them in real time in remote locations, producing the first "biodiversity budget" for the Arctic.
Susan Logue (human anatomy and cell science), Chair in Cell Stress and Inflammation, aims to understand how stressed cells "talk" to neighbouring cells. Using a range of cell biology and biochemical techniques Logue will study cell-to-cell communication during endoplasmic reticulum (ER) stress and determine how the unfolded protein response impacts on the wider cellular environment. Knowledge gained from this research program, while increasing our basic understanding of ER stress, will have applications in the treatment of diseases such as cancer.
The renewed chairs are:
Carl Ho (electrical and computer engineering), Chair in Efficient Utilization of Electric Power, studies low voltage micro-grid technologies, power electronics grid-connected converters, and their controls. He is developing new technologies to support increased harvesting of renewable and clean energy, lower energy losses, higher power quality, and a more reliable platform for simulating power apparatuses in a grid. Over the next 5 years, he and his team will extend this research by focusing on medium voltage grid-level technologies that interconnect micro-grids and minimizes the energy fluctuations caused by renewable energy integration. This work is based on the outcomes of his pilot research and his expanding industrial collaborations.
Nicole Rosen (linguistics), Chair in Language Interactions, conducts advanced linguistic research on language interactions on the Canadian Prairies, including the influence of heritage and immigrant languages on official languages, and on the Michif language. Rosen will develop new methods for the visualization and dissemination of language variation and change, and will work with Métis youth and elders to co-create Michif resources to be used in documentation and revitalization efforts. Rosen's research links language contact and quantitative and qualitative sociolinguistics, and is uniquely situated to inform language policy and praxis in a complex and urgent global context of multiculturalism and decolonization.
Research at the University of Manitoba is partially supported by funding from the Government of Canada Research Support Fund.