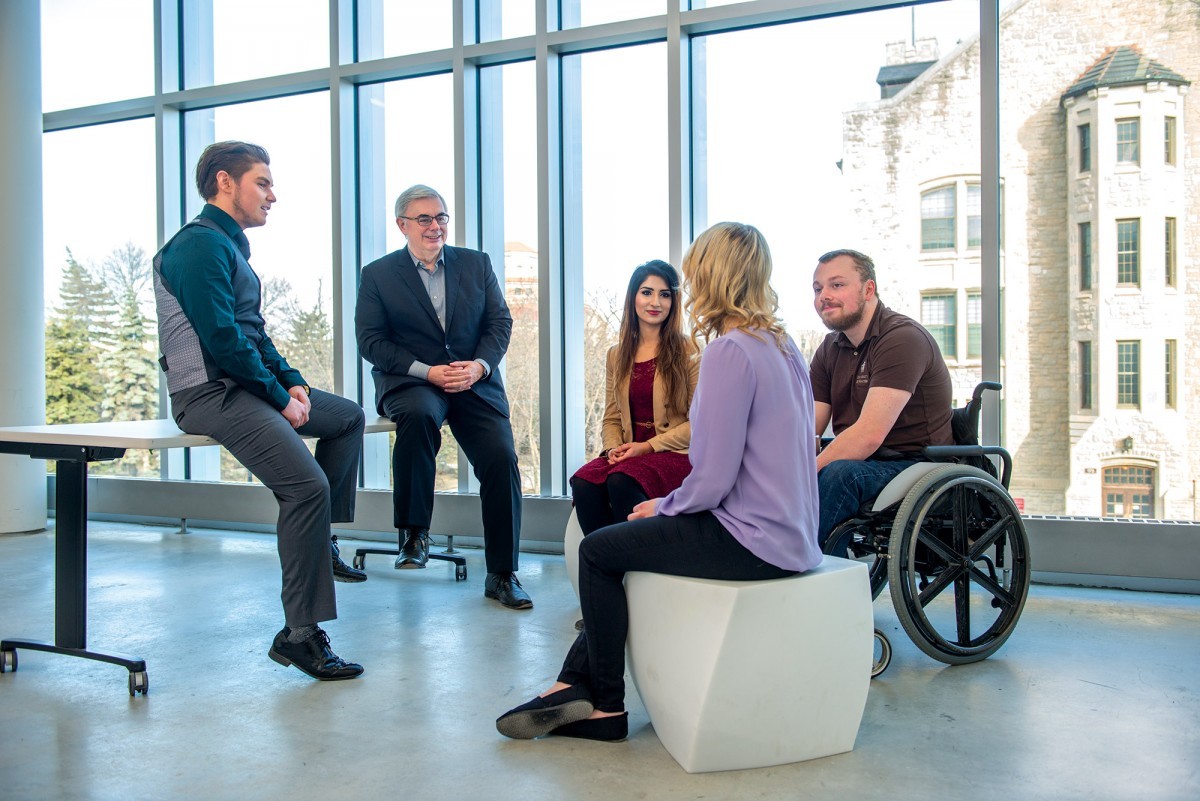 Canada 150: This is a time for conversation as much as it is for celebration
President David Barnard reflects on Canada's 150th, and our own 140th
June 29, 2017 —
Students, colleagues, friends,
When the University of Manitoba community first contemplated recognizing this year's anniversaries – Canada's 150th, our own 140th – none of us was entirely certain what that might end up looking like.
There was agreement, however, that if we were to mark the milestones, we would do so thoughtfully: honest in our appraisal of the past, respectful of those for whom celebration, given the harsh realities of history, might come with mixed feelings.
This was to be as much a conversation as a celebration.
That is why, for the University's birthday, we selected as a theme the issue of identity, inspired by the four questions posed by former Chair of the Truth and Reconciliation Commission, and University of Manitoba alumnus, Senator Murray Sinclair:
Where do I come from?

Where am I going?

Why am I here?

Who am I?
Through these questions, we endeavour to spur, over the course of the anniversary year, the kind of meaningful discussion that could lead to a deeper understanding of who we are and where we need to be.
With Canada Day upon us this weekend, I invite everyone to explore these questions as they pertain specifically to our nation.
The answers, I suspect, will encompass a wide variety of thoughts and emotions, because Canada means different things to different people.
For me, who has the opportunity and privilege to meet with young people throughout my daily work, Canada speaks to hope. The students I talk with, no matter what their background or what their interests, fill me with confidence that the future of this nation will improve on the past. They are committed and principled, bright and bold. They expect more from Canada.
This Canada Day, with National Aboriginal Day (now National Indigenous Peoples Day) still alive in our hearts and minds, let us commit to a journey of reflection, reconciliation, and, ultimately, renewal.
Together we can achieve much worth celebrating.