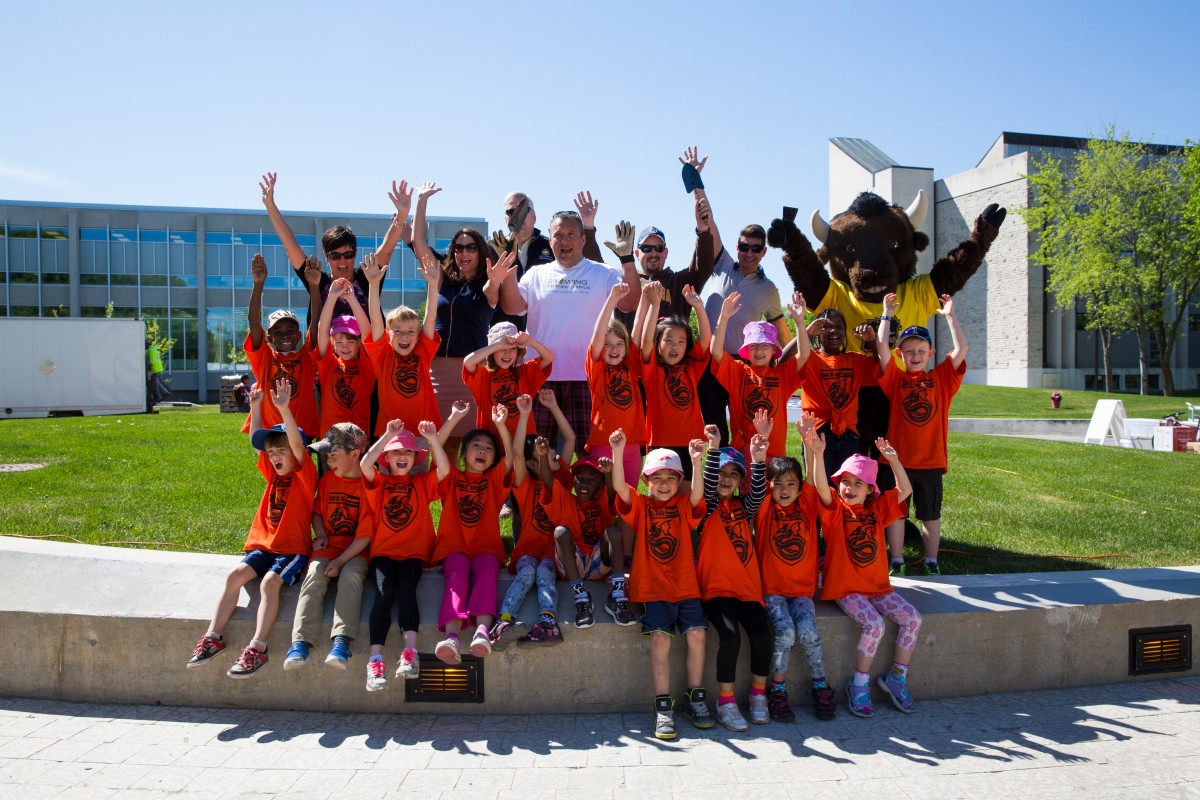 Campus Beautification Days 2015 & Grand Prize Winner
June 8, 2015 —
Thanks to bright sunshine and warm temperatures, Campus Beautification Days enjoyed a successful turnout at the Fort Garry (June 4th) and Bannatyne Campuses (June 5th).
This year's events focused on planting, clean-up and sustainability initiatives and was put on by Physical Plant, with contributions from the Office of Sustainability and the Waste Prevention Office.
[rev_slider campusbeautification2015]
On Thursday, the crew was joined by some pint-sized student gardeners thanks to teachers and volunteers from St. Avila. Billy the Bison helped build up their excitement for the day.
City Councillor Janice Lukes (St. Norbert Ward) was also on hand to help tend to the UMSU herb & salsa garden, to be used in delicious meals at Degrees Diner. Participants were then treated to a zero-waste BBQ lunch on Curry Place Pedway.
Staff and students at the Bannatyne Campus had another beautiful day of gardening, cleaning up and team lunch on Friday.
There were great prizes to be won for taking part in the days' activities, including a grand prize of tickets on WestJet Airlines. A big congratulations to winner Andrea Labossiere from the Psychological Service Centre (Arts), who took part in weeding, raking and flower planting. Enjoy your trip!
As always, Campus Beautification is successful thanks to the help of the many faculty, staff and students who volunteer their time to make our campuses look amazing!