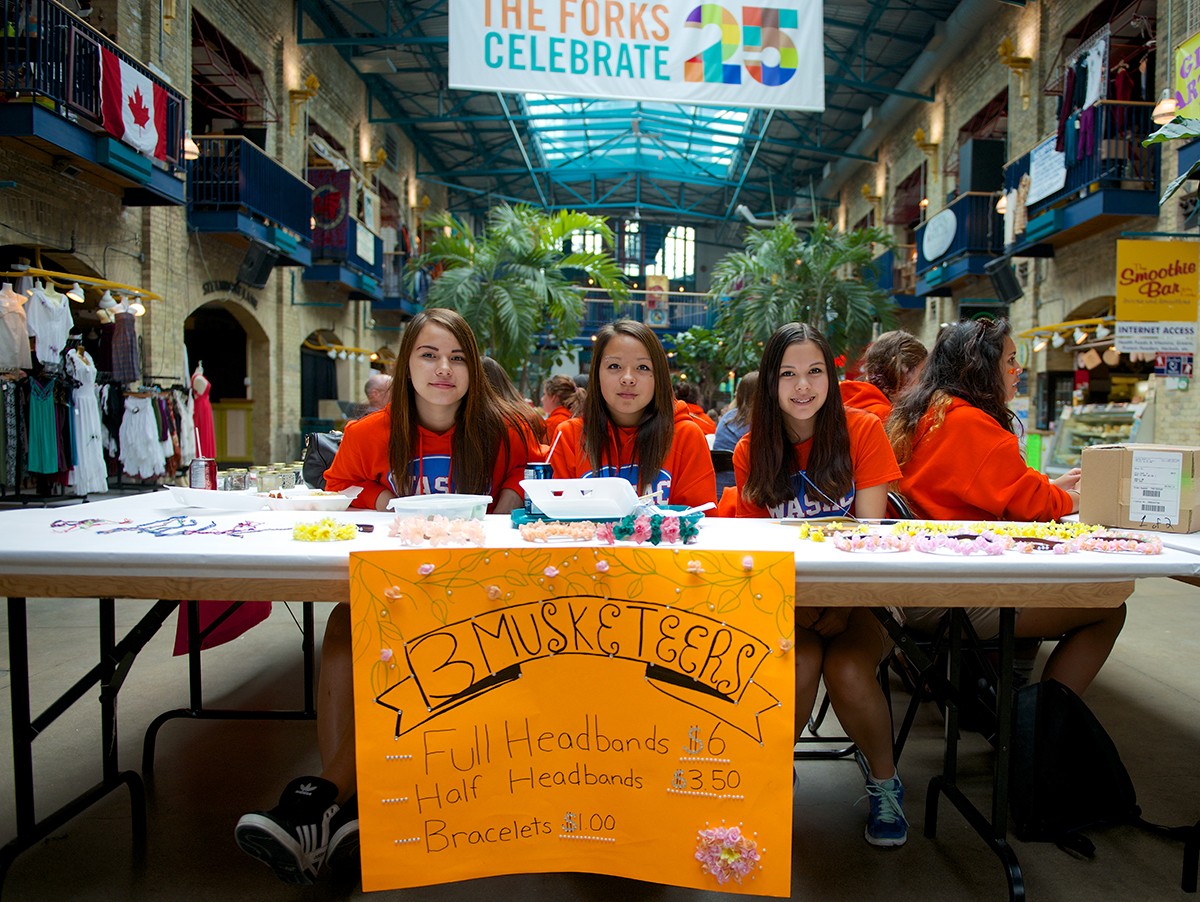 Business 'boot camp' for Aboriginal youth: Developing tomorrow's entrepreneurs
August 21, 2014 —
WHAT: The New Venture Adventure Camp is a one-week business simulation camp for 20 female Aboriginal students, offered by the U of M's Stu Clark Centre for Entrepreneurship. The girls, age 14 to 16, are selected among participants of WASAC (Winnipeg Aboriginal Sport Achievement Centre), an organization that develops leadership and mentorship skills for Aboriginal youth through sport and recreational programs.
HOW IT WORKS: Students learn about various business topics, such as marketing and break-even analysis, and in groups come up with a product they would like to sell. The camp includes a field trip to a wholesaler where they purchase the supplies to make their product and the week wraps up with students selling their product at the Forks Market. They keep all of their profits after they pay their expenses (just like a real business!). Participants gain experience developing a business plan and pitching it to a panel of judges. And their parents are invited to attend the presentations, as well as the graduation ceremony.
THE IMPACT: The emphasis placed on teamwork makes each individual think about how their contribution plays a role in the collective decision-making process. "The students gain life skills they can use in their day to day lives—from how to calculate taxes, to learning how to work well with others, or even that working hard does pay off," says program coordinator Amy Briscoe.
THE INSPIRATION: "This program is a way for our entrepreneurship centre to give back to the community," says Briscoe. "The participants learn business and entrepreneurship theory in the classroom and then they have a chance to apply what they have learnt in the real world. It's exciting to see their progress over the course of the week."
---
FUNDERS: The Stu Clark Centre for Entrepreneurship and WASAC
---
LEARN MORE