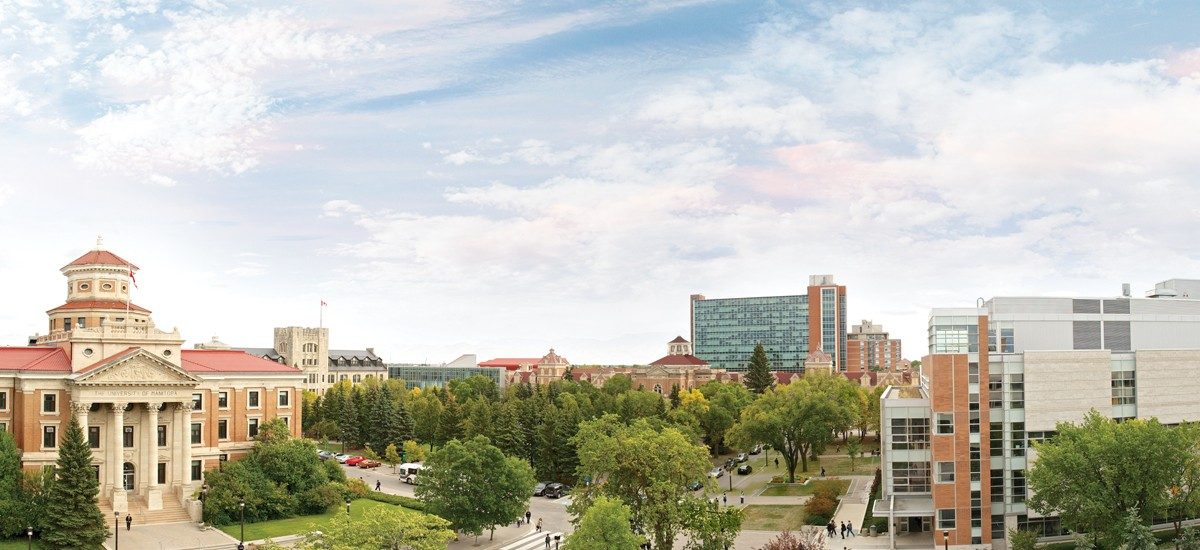 Celebrating our collective accessibility commitment as a community
December 4, 2017 —
The following is a message from University of Manitoba President and Vice-Chancellor David Barnard:
In the past year, we have taken action to make the University of Manitoba a more inclusive and accessible community for all faculty, students and staff in support of the Accessibility for Manitobans Act (AMA).
Today, in recognition of International Day of Persons with Disabilities on December 3, we acknowledge our collective accessibility commitment as a community and the benefits it brings to so many in our learning and working environment. Whether you live with a disability or have experienced barriers due to illness, injury or age, or know someone who has — accessibility affects us all.
A significant amount of accessibility work and enhancements have been completed over the past year. Many of these enhancements were based on suggestions from you about how we can improve our university.
One major achievement is in Accessibility Training (Customer Service) — to date, over 6,000 of our faculty and staff have completed the training. Thank you to all for taking the initiative and time to complete it, moving us closer to our goal of becoming fully compliant with the province's customer service standard as required under the AMA by November 1, 2017. For those of you who have not yet had the opportunity to complete this mandatory training, I encourage you to do so by the end of the year.
In-person training is still being offered through Learning and Organizational Development at LODReg and online training is always available via UMLearn. I also hope that you will visit the new Accessibility Hub, a centralized informational and resource website created to help promote accessibility at the U of M.
One of the newest initiatives created to advance accessibility as part of our University of Manitoba Accessibility Plan is a Service Disruption webpage, where construction, building, road and transit disruptions are listed and updated on an ongoing basis.
As we strengthen our commitment to accessibility, let's continue to build upon our goal of making our campuses more accessible by removing barriers and offering reasonable accommodation. Together, we can work to promote dignity, integration and equality of opportunity in all aspects of university life and ensure that everyone can enjoy our campuses and all our university has to offer.
Sincerely,
David