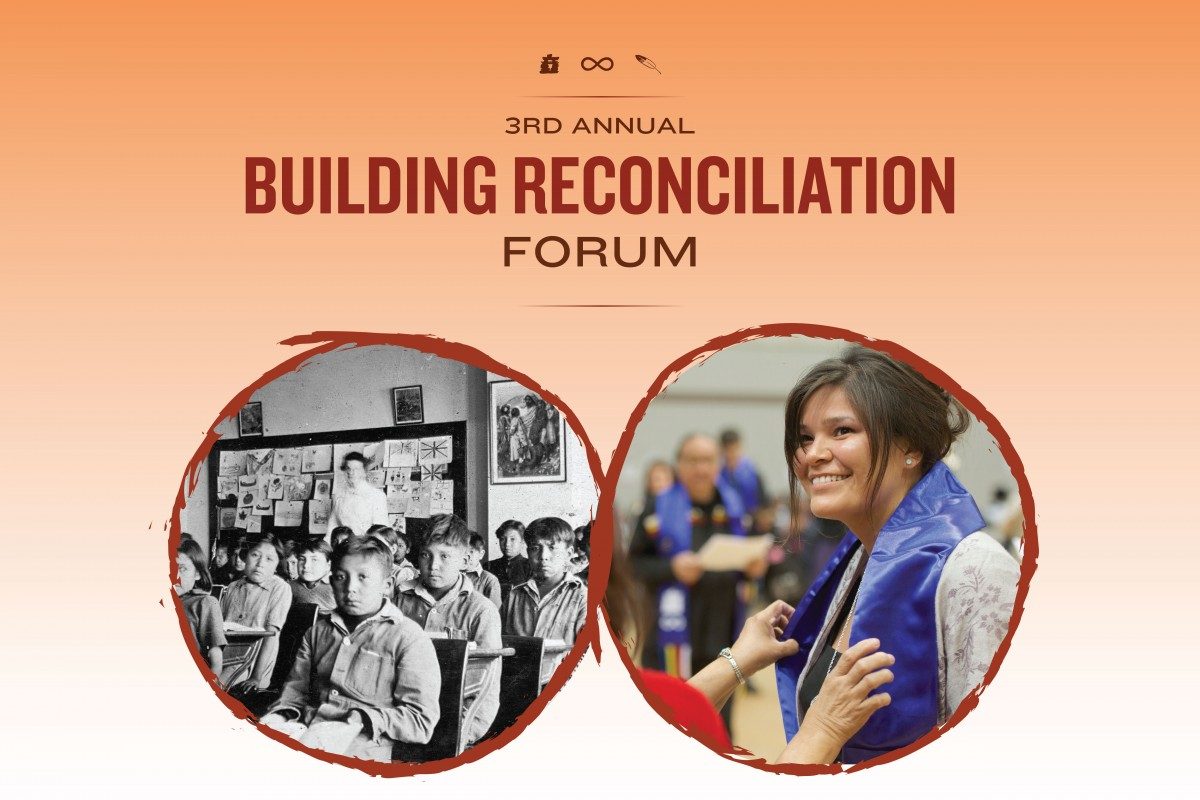 Building reconciliation through education
November 7, 2017 —
The University of Manitoba is proud to host the 3rd Annual Building Reconciliation Forum Nov. 8-9, 2017. The Building Reconciliation Forum was started in response to the 94 calls to action by the Truth and Reconciliation Commission of Canada.
More than 350 leaders from post-secondary institutions across Canada will be reflecting on how changes can be made within the core of their institutions to engage more effectively with Indigenous communities and become leaders and partners in building reconciliation.
"As Manitoba's research university and the home of the National Centre for Truth and Reconciliation, the University of Manitoba is dedicated to advancing Indigenous research and scholarship and becoming a centre of excellence for this work," said University of Manitoba President and Vice-Chancellor Dr. David Barnard. "Our strategic plan commits to creating pathways to Indigenous achievement and to foster the next generation of Indigenous leaders. Moving forward on these commitments, in partnership with Indigenous students, Elders, Survivors, and communities, is central to the kind of future the university seeks to create."
This year's forum is titled The Journey Toward a Reconciled Education System. Keynote speaker Dr. Cynthia Wesley-Esquimaux, a member of the Governing Circle of the National Research Centre for Truth and Reconciliation (NCTR) at the U of M, will discuss what a reconciled education system will look like and the institutional changes that must occur in post-secondary institutions in order to realize reconciliation in education.
Among the speakers will be members of the NCTR's Survivors Circle, who will provide insight on the ongoing dialogue on reconciliation. The goal is that meaningful and lasting change can be accomplished within the education system by listening to and taking guidance from Indigenous peoples.
The forum includes a number of institution-based discussions, highlighted by panels that will explore the successes and challenges of initiatives aiming to increase the number of Indigenous faculty members and Indigenous leadership roles at post-secondary institutions.
"The U of M was the first university in Canada to advertise a position of Vice-Provost (Indigenous Engagement)," said Dr. Lynn Lavallée, who started in the role on Sept. 1, 2017. "People are looking to the U of M to see how this senior level administrative academic position will contribute to change in the direction toward reconciliation."
Topics of other sessions include:
Survivors' perspectives on reconciliation;
Current and prospective impacts of research on the journey toward reconciliation with researchers from across Canada;
Indigenous students and what a reconciled education system means to them;
Centering our communities in our physical spaces;
Our commitments to Indigenous Achievement; and
United Nations Declaration on the Rights of Indigenous Peoples.
More information about the 3rd Annual Building Reconciliation Forum: The Journey Toward a Reconciled Education System can be found at umanitoba.ca/BuildingReconciliation.
Follow the conversation at #UMBRF2017