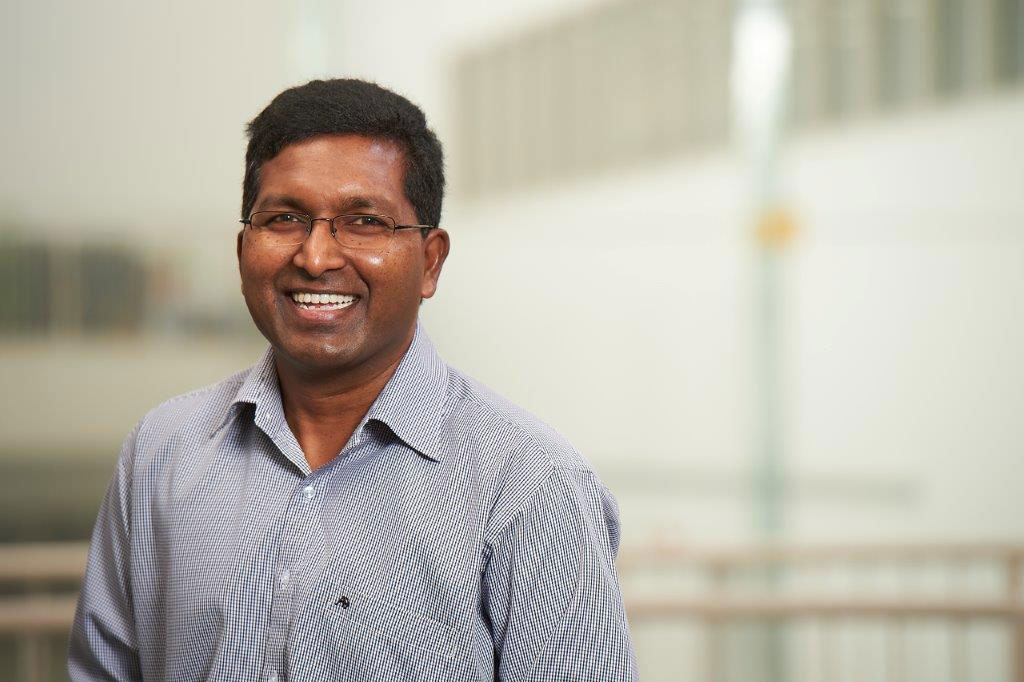 Building prosperous corporations and better societies
May 12, 2014 —
Hari Bapuji believes his research will help businesses and organizations become corporate citizens who make the world a better place.
"Getting business to work for a better society is not just a nice thing, but a necessary thing," he says.
And he's not alone in his conviction. The University of Manitoba recently honoured Bapuji, an Associate Professor of Business Administration at the Asper School of Business, with an Rh Award in the Social Sciences category to support his work. The award goes to academic researchers in the early stages of their careers who display exceptional innovation, leadership and promise.
"I firmly believe that my role as an academic is to help society understand the complex challenges organizations and societies face," he says. "I naturally gravitate towards problems that organizations struggle with everyday, such as learning, innovation and change, and those issues that capture the imagination of society, such as global product safety and economic inequality."
Bapuji uses a range of research techniques to answer difficult questions about how organizations can contribute more positively to society – techniques that include archival research, field experiments, surveys, interviews and case studies. He uses websites and social media to engage the public with his research findings.
"Hari is exceptional at translating and sharing his academic findings for audiences that can most benefit from his research," says Michael Benarroch, Dean of the Asper School and CA Manitoba Chair in Business Leadership.
For example, Bapuji has published in journals aimed not only at academics but business leaders, policy makers and students. Regulators, managers and key stakeholders of global product safety often cite his findings.
And his work is already making an impact on industry. His findings have influenced international opinion about China's role in global product safety by demonstrating that design flaws, not manufacturing flaws, were responsible for many product recalls. In 2007, he received worldwide media attention for his research on toy recalls that prompted one of the world's largest toy companies to apologize to China.
Benarroch says Bapuji "truly epitomizes the spirit of what we strive for at the Asper School of Business and the University of Manitoba: trailblazing, innovating, and pioneering."
Bapuji says the Rh Award will support his research into how societal income inequalities undermine innovation in the long run. "I aim to contribute my findings to develop strategies that create prosperous corporations as well as better societies."