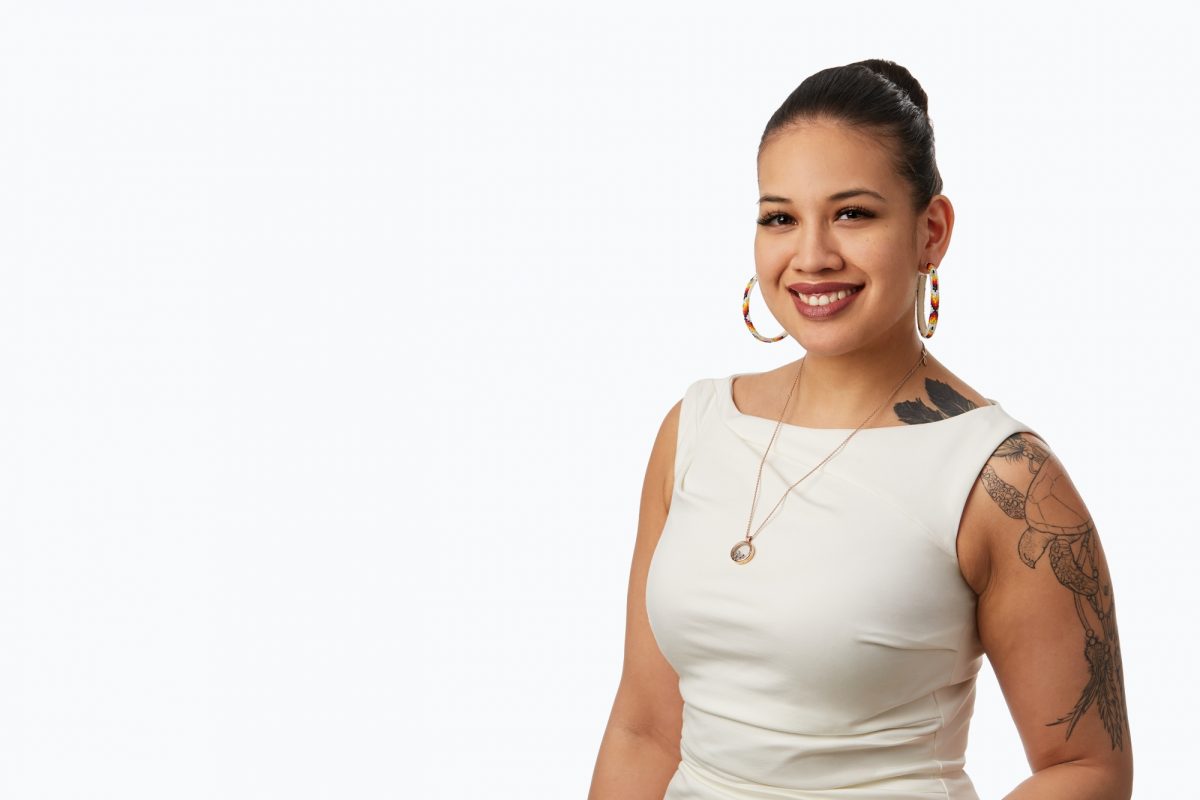 Bringing the Indigenous Women's Ecosystem in Canada to Life
Asper Alumnus, Ashley Richard [BComm. (Hons.)/ 17] thrives in the role as national lead of Indigenous women's entrepreneurship
June 22, 2020 —
As the Manitoba regional hub of the Women Entrepreneurship Knowledge Hub (WEKH), the Asper School of Business is a part national network of ten regional hubs designed to increase women entrepreneurs' access to financing, talent, networks, and expertise.
Earlier this year WEKH created a national lead of Indigenous women's entrepreneurship, and Asper Alumna Ashley Richard accepted the position.
While Richard's role encompasses all of Canada, Asper is proud to hold the Indigenous lead role, as it supports existing Asper initiatives taking place within the Indigenous Business Education Partners, the Stu Clark Centre for Entrepreneurship and the Asper regional hub itself.
"Ashley Richard has truly done amazing work developing roundtables for Indigenous women entrepreneurs and organizations in every region and province, and is developing a needs analysis that focuses on Indigenous women entrepreneurs, which has never been done before," said Suzanne Gagnon, Associate Professor and Director for the James W. Burns Leadership Institute, who co-leads the Asper regional hub with Debra Jonasson-Young, Director of the Stu Clark Centre for Entrepreneurship.
Richard is well-known within the University of Manitoba community based on her numerous awards and academic achievements including the Manitoba Aboriginal Youth Achievement Award, the Helen Betty Osborne Memorial Scholarship, and an Indspire Scholarship Award. Along with her academic honours, Richard brings a range of employment-related experience to the position from her time working with the Manitoba Treaty Commission, Rising Youth, and executive search firm, Leaders International. She is also currently working on her Master of Management, Innovation and Entrepreneurship from Queen's University.
We connected with Richard to discuss her role as National Indigenous Outreach & Partnership Development Lead for the Women Entrepreneurship Knowledge Hub.
What does your role entail?
I am working with the Women Entrepreneurship Knowledge Hub on their national Indigenous outreach and partnerships strategy. My aim is to work with existing ecosystem partners across Canada to create an inclusive innovation ecosystem for Indigenous women entrepreneurs. I am working on making connections with other organizations who support Indigenous women entrepreneurs and creating opportunities to share recommended practices, reduce fragmentation and repetition, and create an ecosystem where Indigenous women entrepreneurs can thrive. WEKH has 10 regional hubs across Canada, and while I am based out of the University of Manitoba hub at the Asper School of Business, I work with all of the regional hubs across Canada.
What are some projects or initiatives you are working on right now?
I developed a 3 phase plan for the Indigenous Outreach and partnerships strategy. Phase 1 was the Indigenous ecosystem mapping, Phase 2 is the development of a comprehensive needs analysis on Indigenous women entrepreneurs, and Phase 3 will be the development and implementation of a long term strategy based on findings from Phase 1 and 2. Phase 1 and 2 are largely centred on identifying who is doing what and where and identifying gaps. Phase 2 is set to be completed over the summer and I will be working closely with our regional hub in Ontario, PARO Centre for Women's Enterprise, to complete the analysis.
Tell us more about the Indigenous women's ecosystem.
The Indigenous women's ecosystem is a mapping of all organizations across Canada who are supporting Indigenous women entrepreneurs, and highlighting those organizations that have programs specific to Indigenous women. My preliminary Indigenous ecosystem mapping report consisted of approximately 150 organizations, and a large portion of these organizations were Aboriginal Financial Institutions (AFI) affiliated with the National Aboriginal Capital Corporations Association. Of all the organizations profiled, less than 20 had programs specifically geared towards Indigenous women.
You've been holding virtual round-tables, what can you tell us about these?
The virtual round-tables are part of Phase 2. These round-tables happen over Zoom and are an opportunity for ecosystem organizations to share opportunities they have for Indigenous women entrepreneurs. Most importantly, they are a space where Indigenous women can share some of the unique challenges and barriers they face as entrepreneurs. We have national and regional ecosystem representation at these meetings – some of which include NACCA, Native Women's Association of Canada, the National Indigenous Economic Development Board, Women's Enterprise Organizations of Canada, not-for-profits, and other WEKH regional hubs. In some regions, such as MB and AB, participants enjoyed the first round-table so much that we decided to hold a second one so more could attend. Aside from the regionally based round-tables, I am also hosting two special round-tables that are national in scope – one for Creative Indigenous women entrepreneurs, and the other for Inuit women entrepreneurs. Altogether, there will be between 17-20 round-table discussions reaching over 250 participants across the country.
You are hosting the Inuit Women's Entrepreneurship round-table event next week, tell us about this event and what you would like people to know about it?
This round-table event will be open to all Inuit Women Entrepreneurs across Canada. This round-table is an opportunity for Inuit women entrepreneurs to network, share their stories, and connect with one another. WEKH will be joined by NACCA, NWAC, and EntrepreNorth. The event is open to all Inuit women entrepreneurs and supporting ecosystem organizations.
If you are interested in joining Ashley at one of her round-tables, registration is open on Eventbrite: https://www.eventbrite.ca/e/inuit-womens-entrepreneurship-tickets-107594592322