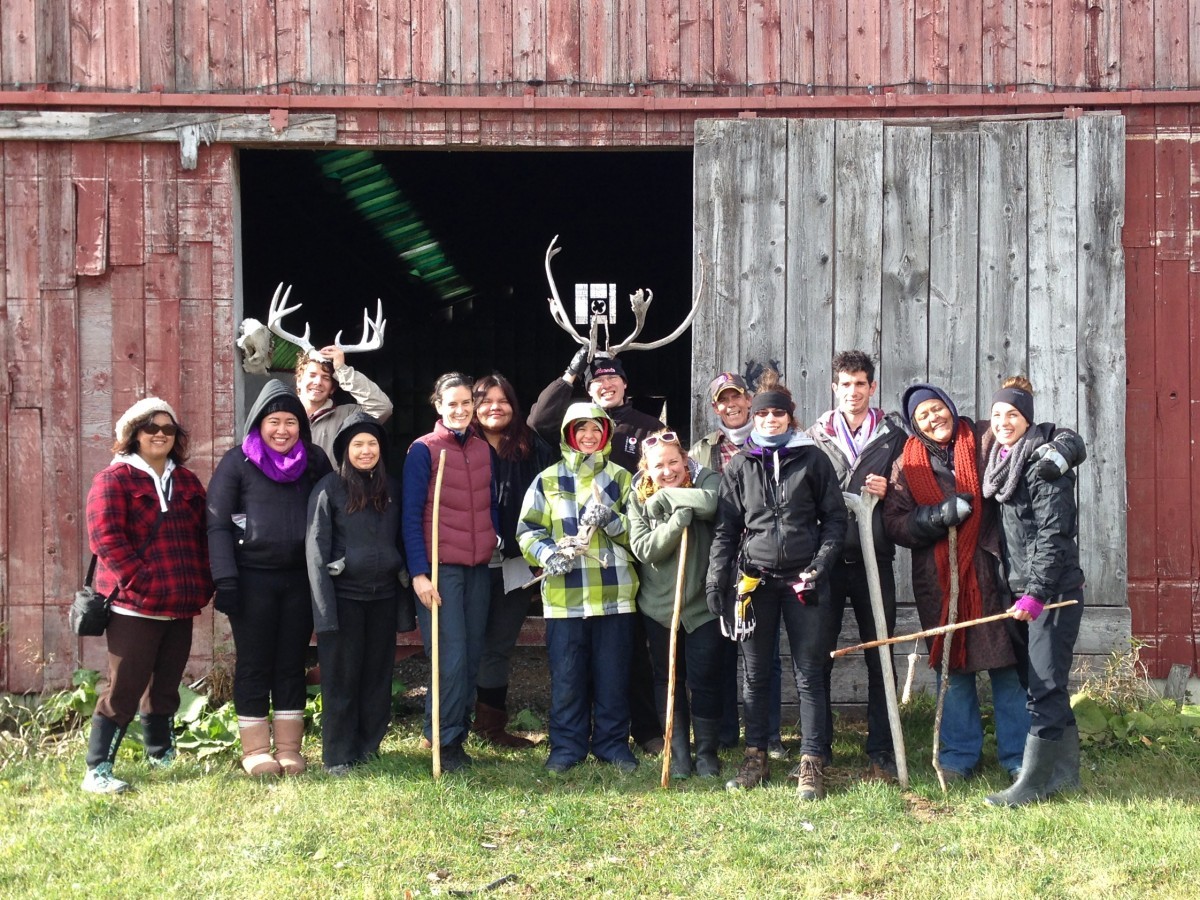 A better future: Connecting mentors with Indigenous youth
April 2, 2015 —
WHAT: Rec and Read is a safe and culturally affirming recreation program designed by, and for, Aboriginal youth and other young people from diverse populations. Founded by Kinesiology and Recreation Management Prof. Joannie Halas, the program connects university staff and students with local schools, community agencies and government partners.
The trailblazing Rec and Read Mentorship Program won first place in the 2014 MacJannet Prize, awarded by the MacJannet Foundation. The annual prizes celebrate university programs that act as models of excellent global citizenship and civic engagement: programs that raise awareness and encourage community engagement within higher education.
HOW IT WORKS: University and community mentors work with high school mentors to plan and deliver weekly after-school physical activity, nutrition, and education activities for early-years students. The program also acts as an intercultural service-learning site for U of M students.
ITS REACH: More than 1,400 high school and elementary students, and 220 university students and community mentors, have participated in 12 Winnipeg schools and four northern communities. Since 2001, the number of participants has jumped by more than 250 per cent.
THE GOAL: To provide pathways of opportunity by tapping into and building on the skills and abilities of young people, strengthening connections to school, community, and cultural organizations. Their vision states: "All youth have a desire to belong, grow and give of themselves."
WHY IT'S IMPORTANT: "Without question, oppression and discrimination wound the human spirit but they also generate profound resilience, creativity, courage and strength," says Halas, who recalls a stand-out moment when she knew the program was striking a chord. "One evening, while walking in their community, a high school mentor saw an early-years mentee walking across the street with their parents. The young child also noticed them and excitedly exclaimed to his parents: 'Look, there's my teacher!'"
April 6, is also the International Day of Sport for Development and Peace. The United Nations believes sport can be used as a tool for education, development and peace. It can also promote cooperation, solidarity, tolerance, understanding, social inclusion and health at the local, national and international levels.
---
FUNDERS: The City of Winnipeg, the Public Health Agency of Canada, Manitoba Health and Healthy Living, Sport Manitoba, the Executive Lead for Indigenous Achievement, an anonymous donor and in-kind donations from the Faculty of Kinesiology and Recreation Management
---
LEARN MORE
MORE ABOUT THE INTERNATIONAL DAY OF SPORT FOR DEVELOPMENT AND PEACE
---
To see the impact the University of Manitoba has on the global community take a look at this map. If you have a community-minded story to tell, please do so by submitting your story here.