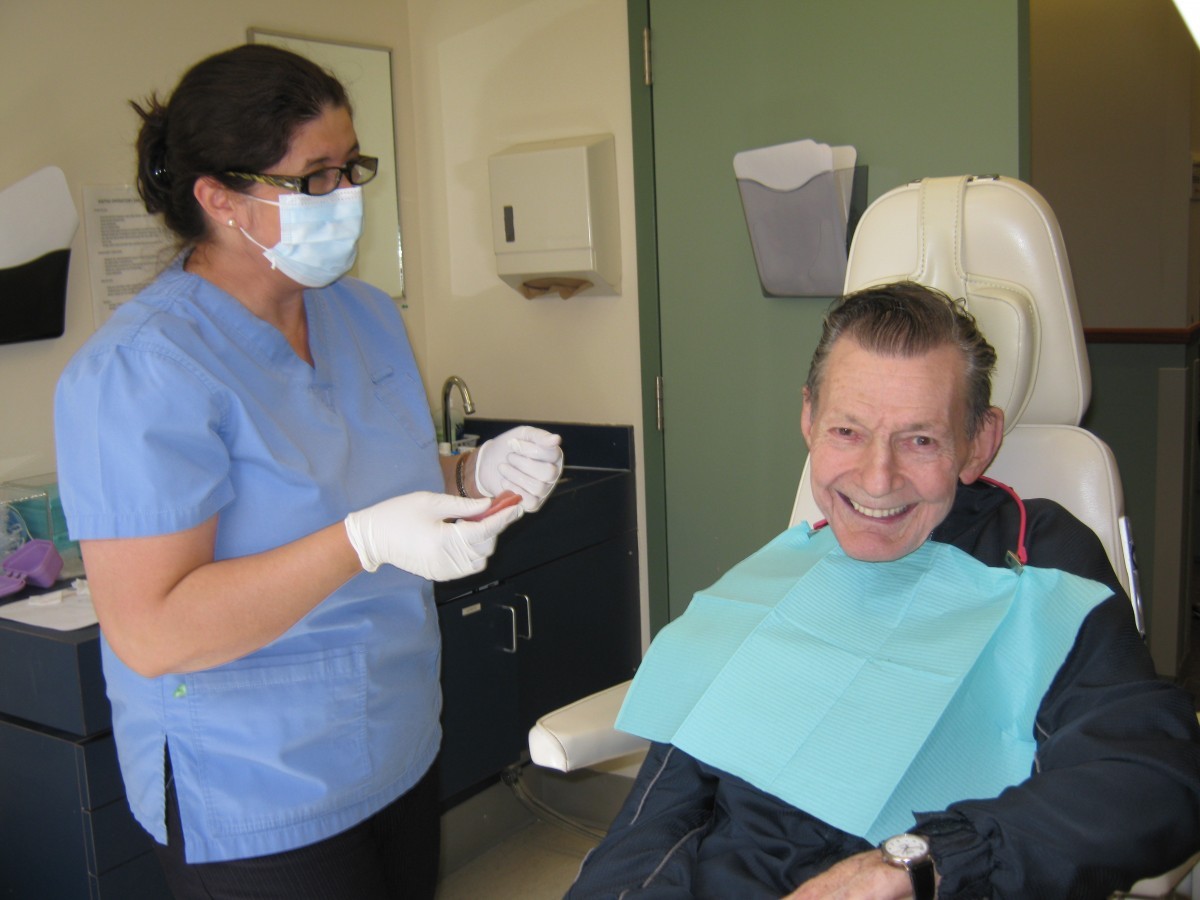 Bright smiles: Dental health for seniors
July 4, 2014 —
WHAT: The Deer Lodge Dental Clinic is operated by the U of M's Centre for Community Oral Health in partnership with PRIME (a Winnipeg Regional Health Authority program that supports independent older adults living on their own).
WHERE: The clinic is located within Deer Lodge Centre, a long-term care and rehabilitation facility that provides in-patient, out-patient and outreach programs to the community (next door to the PRIME program).
HOW IT WORKS: Two dental hygienists provide free oral screenings, education and health promotion to older adults. A variety of reasons—including transportation challenges—keeps the seniors from visiting a dental clinic. For some, it has been years since they've sought the dental care they need. PRIME staff also assist in arranging for follow-up dental care.
WHY IT MATTERS: "To many, the oral health of older adults is not seen as being very important. This is unequivocally incorrect," says Pamela Dahl, director of the Centre for Community Oral Health. "With the latest research we know what an important role the health of the mouth plays in their overall health … We have so many bright smiles on clinic days! The clients are so happy to have someone assess them and take the time to answer their questions."
---
FUNDERS: Winnipeg Regional Health Authority, members of the International College of Dentists, and through fees for service
---

LEARN MORE