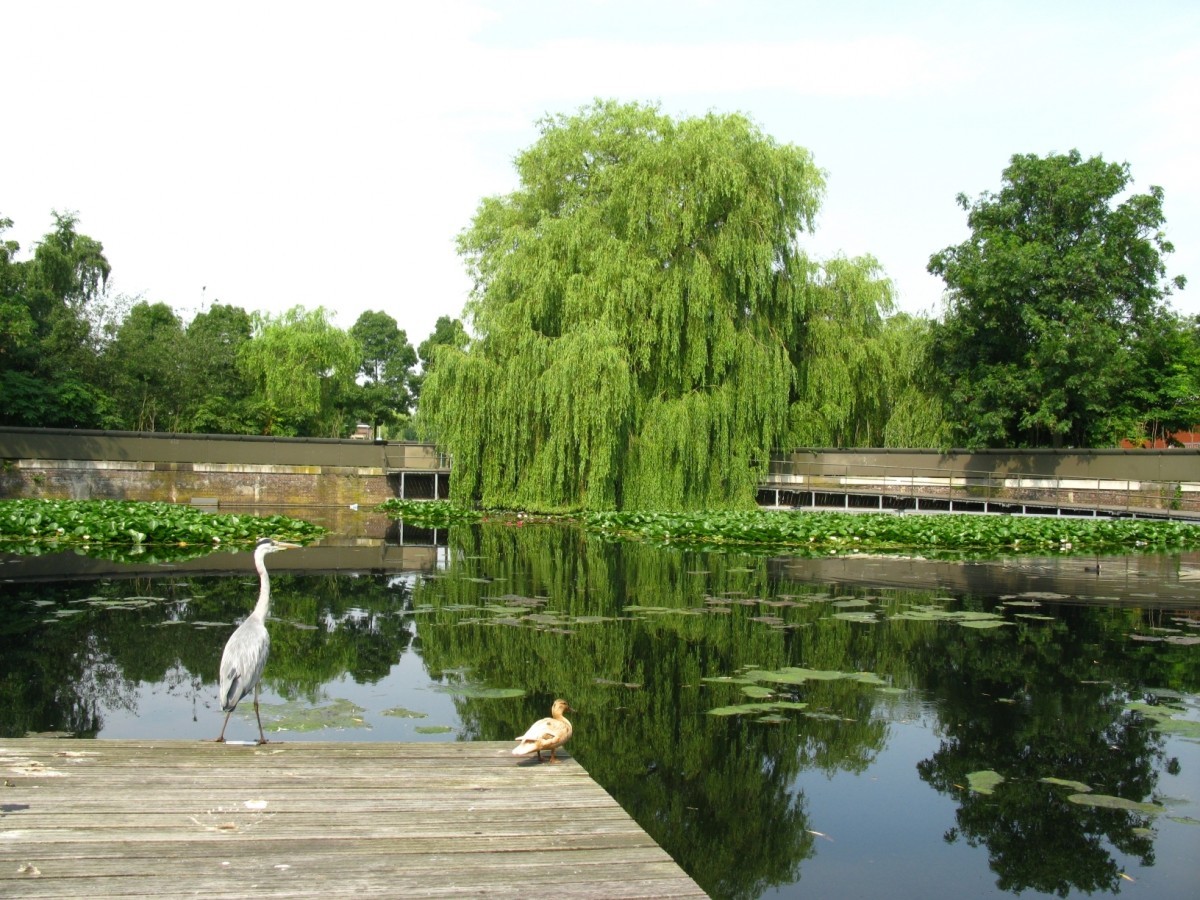 Book on city parks wins award
December 2, 2015 —
Faculty of Architecture professors Alan Tate, and Marcella Eaton won the 2015 Landscape Institute (LI) award in the Landscape Policy and Research category for their book Great City Parks, second edition.
Of the book, the jury said:
Great City Parks documents and celebrates urban parks – one of the most important types of project undertaken, and most often led by landscape architects. It presents insights to the planning, design, management, funding and future plans for a human-made landscape type that will continue to provide opportunities for landscape architects to make significant contributions to increasingly urban-based populations.

Great City Parks is a clearly written and highly accessible publication that presents:
– in-depth evidence-based research illustrated with consistent purpose drawn plans and subject specific photography;
– an up to date account of issues confronting designers and managers of one of the most important types of urban public space;
– a clear picture of how parks can and do contribute to areas of concern to members of the Landscape Institute, including the commercial value of landscape investment, green infrastructure, public health, and liveable cities.
The new edition, published in March 2015 completely updates and expands the First Edition published in 2001. The First Edition examined 20 urban parks in North American and Western Europe. The Second Edition covers and updates the original list of parks plus ten additional parks, including a number that were designed and built during the intervening 14 years.
The project team included:
Project Lead: Professor Alan Tate / Marcella Eaton – responsible for research, content and photography
Routledge – publisher
Peter Siry and Shawn Stankewich (MLA graduates) – plans
Belinda Chan and Martin Jones – photography
Congratulations to the team on their achievement and recognition.
About the award
The Landscape Institute is the Royal Chartered Institute for Landscape Architects and Landscape professionals, incorporating designers, managers, planners, scientists/ecologists and urban designers. Annually, the Awards are presented to encourage and recognise outstanding examples of work by the landscape profession. The LI Awards aim to promote the art and science of landscape architecture, advance the knowledge and understanding of the discipline, celebrate professional expertise and reward schemes that demonstrate a high level of commitment to sustainability.