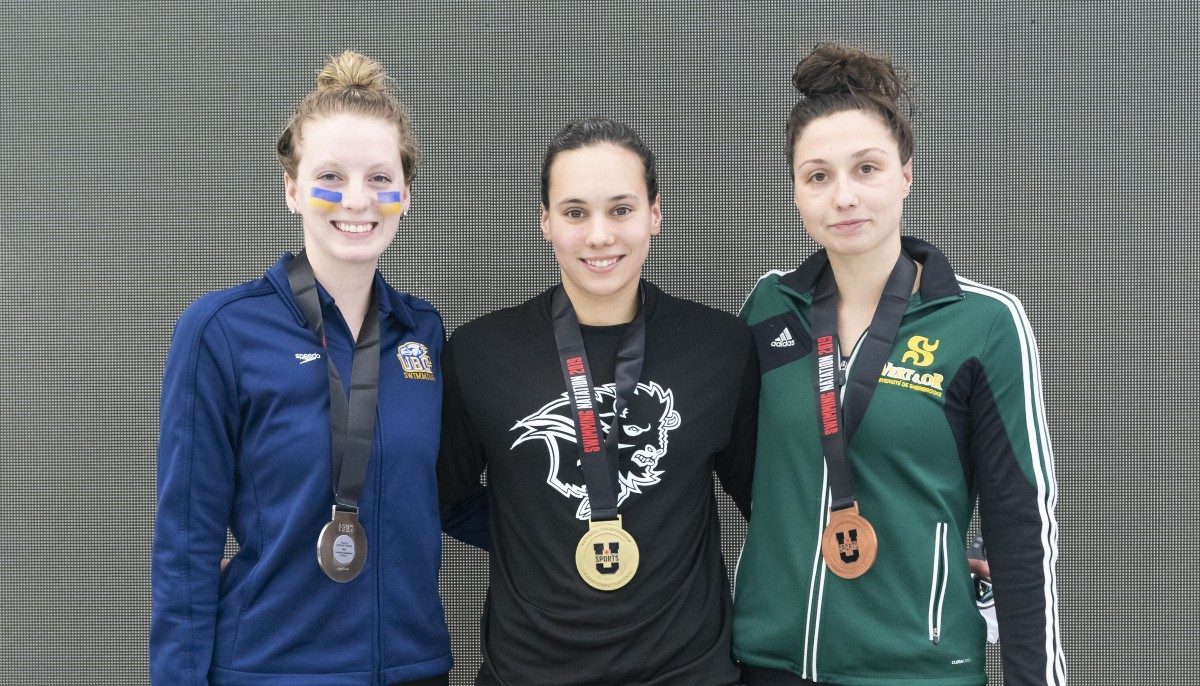 Bisons recognized for success and leadership at annual Brown and Gold banquet
Kelsey Wog and Simon Berubé selected as the 2018-19 Bison Sports Athletes of the Year
April 1, 2019 —
As reported at gobisons.ca – the University of Manitoba Bisons handed out end-of-year hardware on Saturday at the annual Brown and Gold Banquet held at the Fort Garry campus and hosted by Trevor Alexander of 101.5 UMFM.
Kelsey Wog and Simon Berubé were named as Bison Sports Female and Male Athletes of the Year for the 2018-19 season. Track and field and cross-country head coach Claude Berubé was selected as the 2018-19 Coach of the Year, while Markus Rurangirwa (track and field) and Nicole Davis (women's soccer) picked up the Bison Sports Rookies of the Year award.
In addition, the seventh annual Pat Gill Legacy Award was presented to track and field speed and power coach Alex Gardiner. Track and field assistant coach Mingpu Wu was named the Assistant Coach of the Year.
The Leadership and Community Development Awards went to football's Jayden McKoy on the men's side, while Naomi Kirshenblatt from swimming and Amanda Wong from soccer shared the honours on the women's side.
---