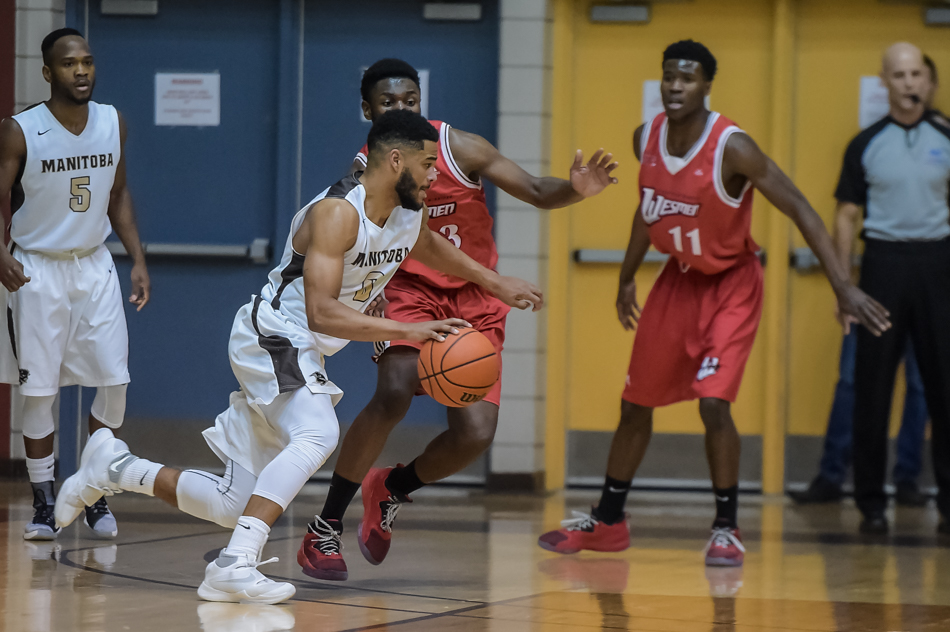 Bisons looking for 5th consecutive title against crosstown rivals
Both Bison basketball teams are charging toward post-season play and Jan. 19 will be their last home games for the 2017-18 campaign
January 16, 2018 —
Rome wasn't built in a day nor was the rivalry between the Bisons and the Wesmen.
Twenty-seven years ago a challenge was introduced by the late Henry Duckworth, former University of Winnipeg President and University of Manitoba Chancellor, to encourage intense but friendly competition between the two universities. For the past four years the Bisons have dominated competition and have taken home the trophy and honour of winning the challenge.
This year's battle kicked off earlier in the school year between the Bison and Wesmen women's soccer programs which ended with a 0 – 0 draw putting pressure on the volleyball and basketball teams to win at least 3 of the 4 upcoming match ups. If the result is a 2 – 2 match score it pushes the decision to a tie-break which is decided through point differential.
Historic competition format gives each school an opportunity to host and alternates each year. The contest will continue on Thursday evening with volleyball at the Duckworth Centre at the University of Winnipeg and conclude on Friday, Jan. 19 evening with basketball at Investors Group Athletic Centre at the University of Manitoba. It's Alumni Night on January 19. This means tickets for University of Manitoba alumni are just $5.
Both Bison basketball teams are charging toward post-season play and Friday will be their last home games for the 2017-18 campaign. Come out and cheer on the herd. Fans are being encouraged to join Student Residences and wear white for a Spirit Cup White Out. Tickets are $10 while U of M students and fans 17 and under get in for free.
Women play at 6 p.m. Men play at 8 p.m.
For more information, visit gobisons.ca.