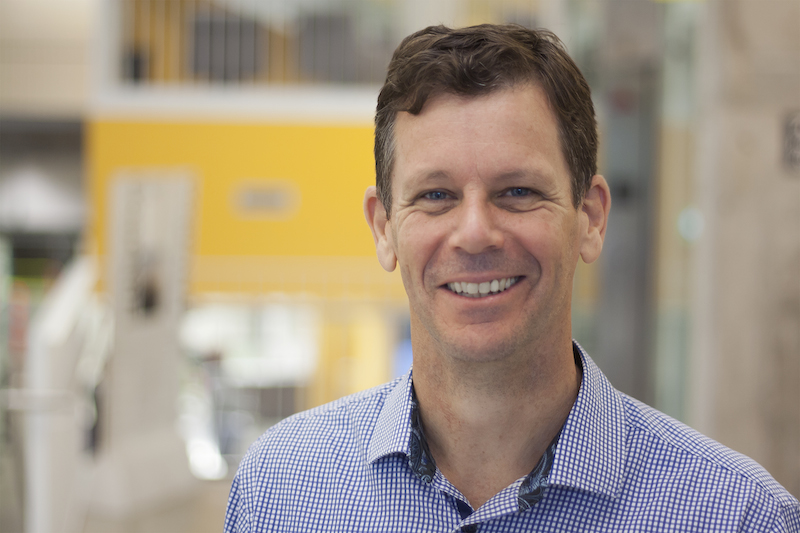 Bison Sports names new Director of Athletics and Recreation
June 1, 2016 —
Gene Muller is the new Director of Athletics and Recreation in the Faculty of Kinesiology and Recreation Management and will provide leadership to Bison Sports, Recreation Services and Mini U Programs.
Muller, who coached South Africa's field hockey team at the 2000 Sydney Olympic Games and consulted with the Australian field hockey team at the 2008 Beijing Olympic Games, assumes his new role at the University of Manitoba on September 1, 2016.
Muller has coached over 300 international matches as the head coach for the South African, Canadian, and Irish national teams.
Muller currently serves as the director of Active Living at the U of M and in 2001 he was named Canadian Interuniversity Sport (CIS) field hockey coach of the year as head bench boss of the Bison field hockey squad.
Prior to coaching, he was a psychologist in the South African National Defense Force. He retired from the South African National Defense Force in 1998 with the rank of Captain.
Muller has a Master's degree in Clinical Psychology from the University of South Africa and a MBA from the U of M's Asper School of Business.
"Gene's résumé speaks for itself. We are tremendously fortunate and honoured to have someone with such comprehensive international experience and tangible success leading our sports and recreation services programs," says Douglas Brown, Dean of the Faculty of Kinesiology and Recreation Management.
Muller replaces current Bison Athletic Director, Coleen Dufresne. Dufresne is retiring following a successful 32-year career with Bison Sports. As athletic director for the last 15 seasons, Dufresne oversaw the addition of Bison women's soccer program to the list of CIS varsity sports offered at the U of M. She was also at the helm while four Bison teams won CIS championships and nine conference championships.