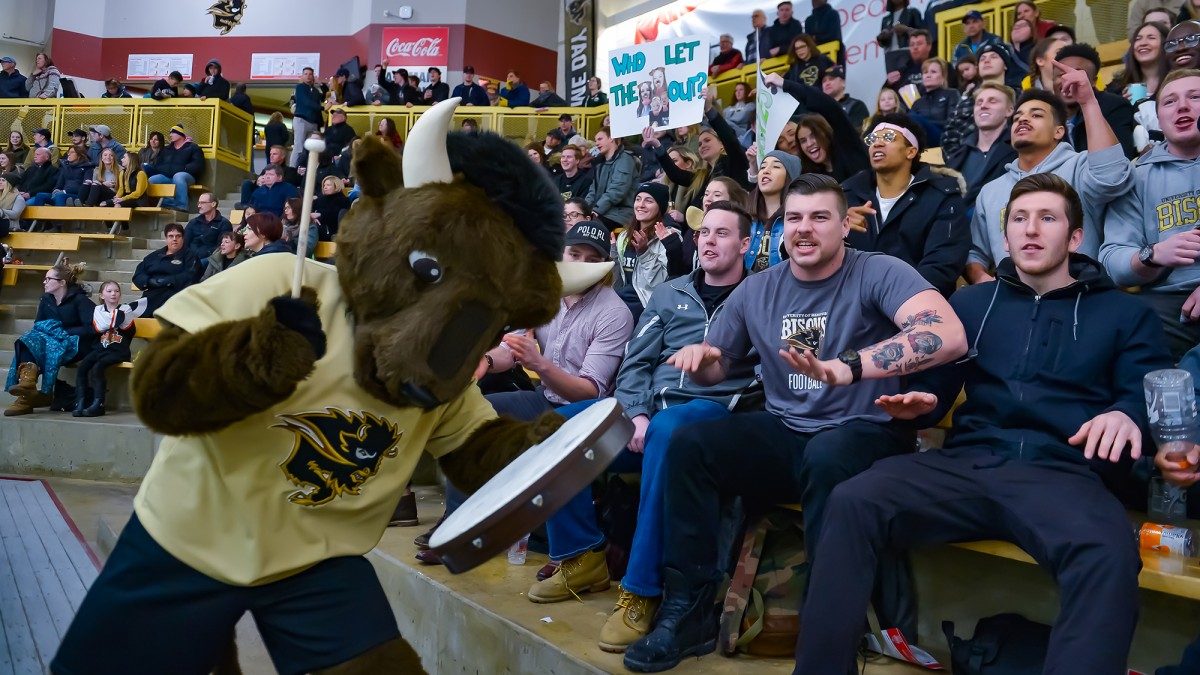 Bison Sports hosting a Game Day Job Fair on June 7
Want to be a part of the Bison Sports team during game days? Drop off a resume at our job fair!
May 15, 2018 —
Be a part of the Herd! Bison Sports is looking for outgoing, creative individuals to be a part of our game day experience in 2018-19. We're hiring for a number of paid, part-time positions and invite all those interested to visit our Game Day Job Fair on June 7 at the University of Manitoba.
Details:
Game Day Job Fair
June 7, 10 a.m. to 2 p.m.
Fireside Lounge (UMSU University Centre, University of Manitoba)
Bring a resume and references, where available
Positions we're hiring for include:
• Admissions Staff
• Game Day A/V (Video Board Operations, DJ at Bison football games)
• General Promotions
• Mascot
• Photography
• Game Recap Writers
• P.A. Announcers (football, volleyball, basketball)
• Scoresheet/Shot Clock Operator, Basketball
• Statistician (football, basketball, volleyball, women's soccer)
• Events Assistant, Football
• Game Day Manager, Soccer
We encourage all those visiting the Job Fair to bring a resume and references, along with an indication of which positions you'd be most interested in. If you are applying for one of the writing or photography positions, we encourage bringing work samples.
For more information, visit gobisons.ca or if you have questions, email bisonsports [at] umanitoba [dot] ca.