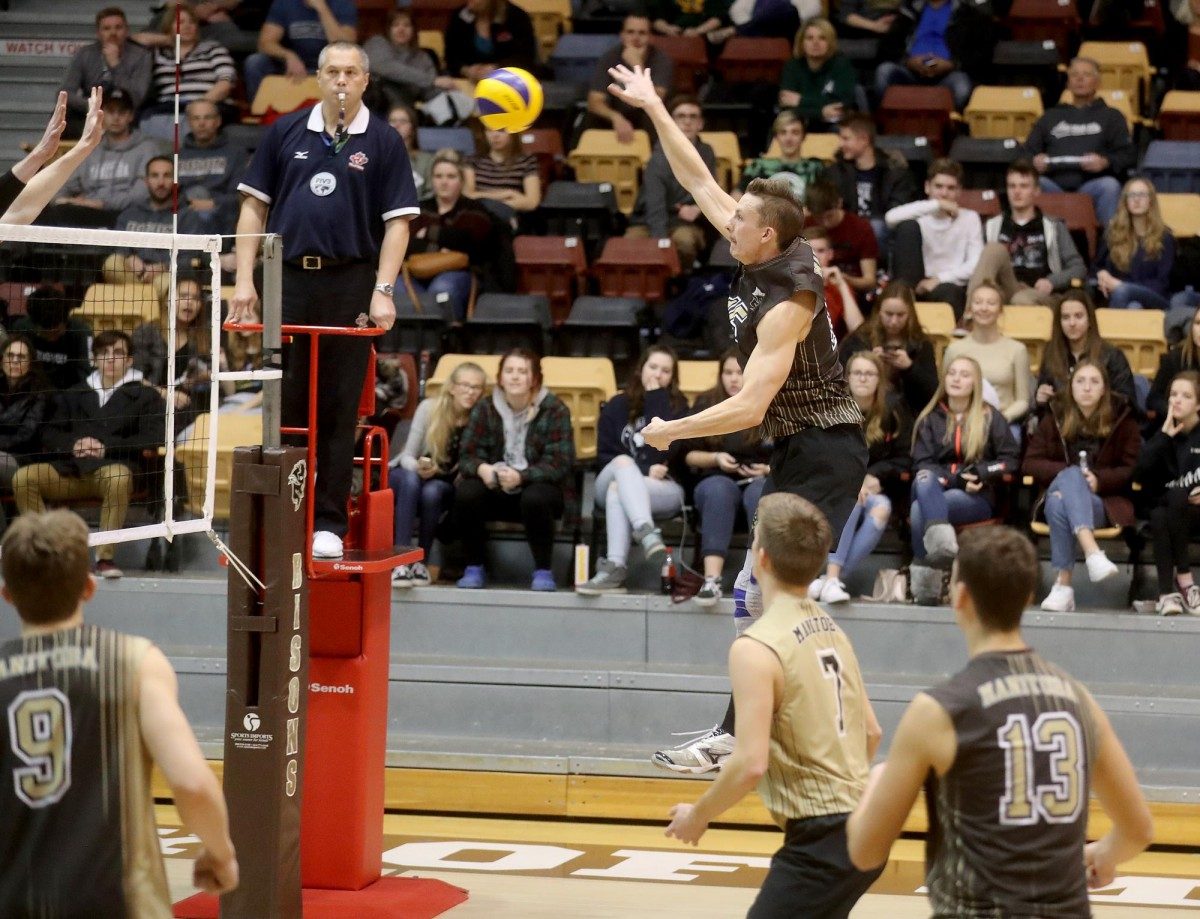 Bison men's volleyball to host 2020 U SPORTS National Championship
December 12, 2018 —
As gobisons.ca reports:
For the second time in program history, the U SPORTS Men's Volleyball Championship will be hosted by the University of Manitoba Bisons at the Fort Garry campus.
The 2020 U SPORTS Men's Volleyball Championship, hosted at the Investors Group Athletic Centre, will take place from Friday, March 13, 2020 to Sunday, March 15, 2020.
"I'm really excited to have this opportunity in my career, as I've never hosted a national championship," said Bison men's volleyball coach Garth Pischke. "It's been a missing piece of the puzzle all the way along, and now we get that chance. It's very exciting, as I know there'll be a great response from the Manitoba volleyball community and from Bison alumni to participate in the event.
For our team, we're excited to build for next year. We have a young team but we will continue to improve and hope to put on a good show at the U SPORTS National Championship in 2020."
The eight-team tournament in 2020 will be the first men's volleyball championship hosted by the Bisons since 1976 and follows up national championships hosted in women's soccer (2017) and track and field (2019).
"In the storied career of Garth Pischke as men's volleyball coach for the Bisons — which has spanned 36 seasons and over 1,150 wins — Manitoba has never hosted the National Championship. As Garth gets close to the end of his coaching career, we are thrilled to bring the 2019-20 U SPORTS National Championship to our campus," said Gene Muller, Director of Athletics & Recreation at Bison Sports.
"We have a young, talented, and motivated team and Bison Sports is looking forward to working with the local volleyball community to put on a great event."
Bison men's volleyball have won ten U SPORTS championships in their program history (1978, 1980, 1984, 1985, 1991, 1995, 1996, 2000, 2001, 2003).
More details on ticket prices for this national event will be announced in the future.