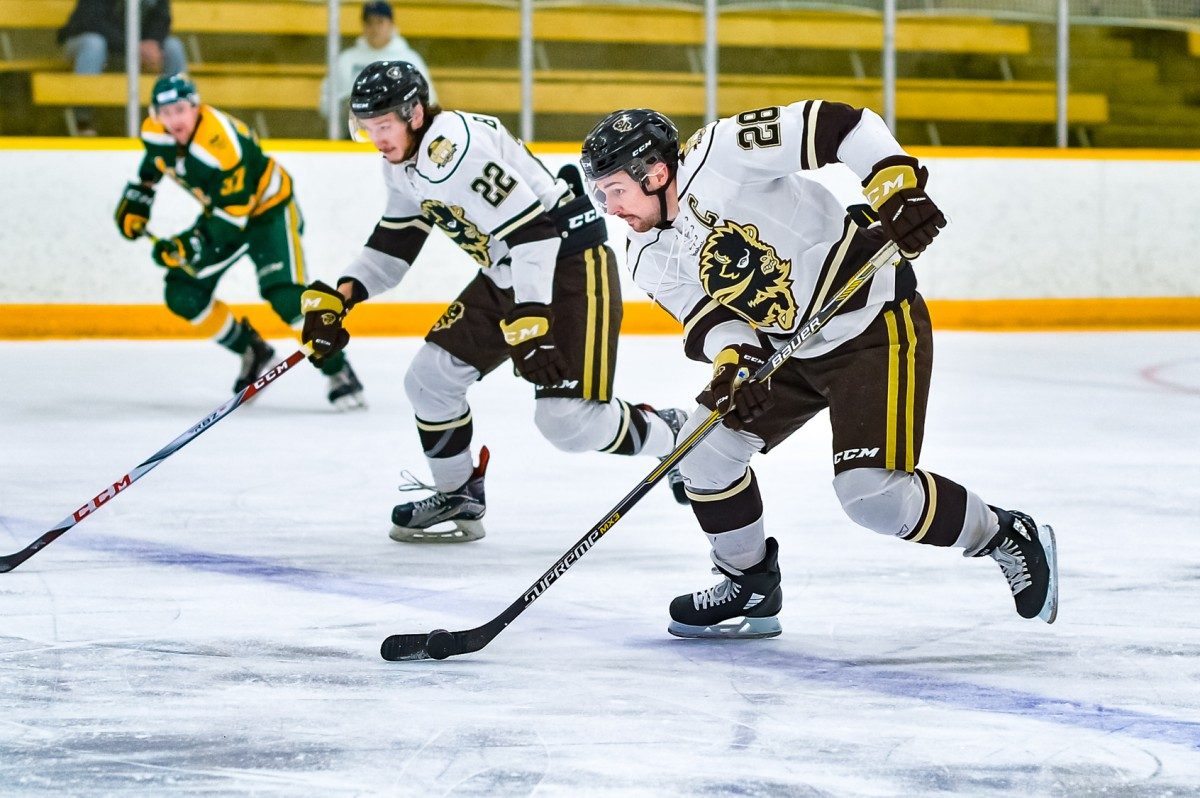 Bison Men's Hockey Team flies across the pond
Looking for support to win in Europe
July 25, 2018 —
Show your pride and support the Bison men's hockey team as they head to the United Kingdom to play four pre-season games in six days against members of the British Elite Hockey League.
Taking on the English and Northern Irelands teams in some friendly matches brings many benefits, including team building, expansion of world-views, and providing leadership opportunities for students who will act as ambassadors for our school, province, and national sport.
"We're a young team this year after a lot of our guys graduated last season," says veteran team captain Brett Stovin. "This trip will be an important block in our foundation as we get ready for the season ahead."
With a 17-14 record last season, the Bisons had a good campaign, battling their way to the Canada West quarterfinals only to be eliminated by the Mount Royal Cougars. The young Bisons hope to make a deeper push into the playoffs this season, and this trip serves as a launching pad.
To offset costs, Stovin and his teammates began fundraising efforts this past June when they organized and hosted the "Bison Hockey Alumni Golf Tournament" and now with only a few weeks before their departure they hope to build on that support even more to reach their fundraising goal through a unique online opportunity for supporters to give.
"On behalf of the Bisons, I'd like to thank everyone for their support. We're looking forward to the season ahead and hope to see as many people as possible coming out to cheer on all Bison teams, all season," Stovin says. "We're proud to be Bisons and to represent the University of Manitoba, you can say we bleed brown and gold."
The Bison men's hockey team will open their 2018-19 regular season on the road against the Calgary Dinos on October 5 then will be back at the Wayne Fleming Arena for their Home Opener on October 12 against the Albert Golden Bears. Visit gobisons.ca for full schedule details.
To support the Bison men's hockey pre-season trip, visit give.umanitoba.ca/ag/bisonhockey18.