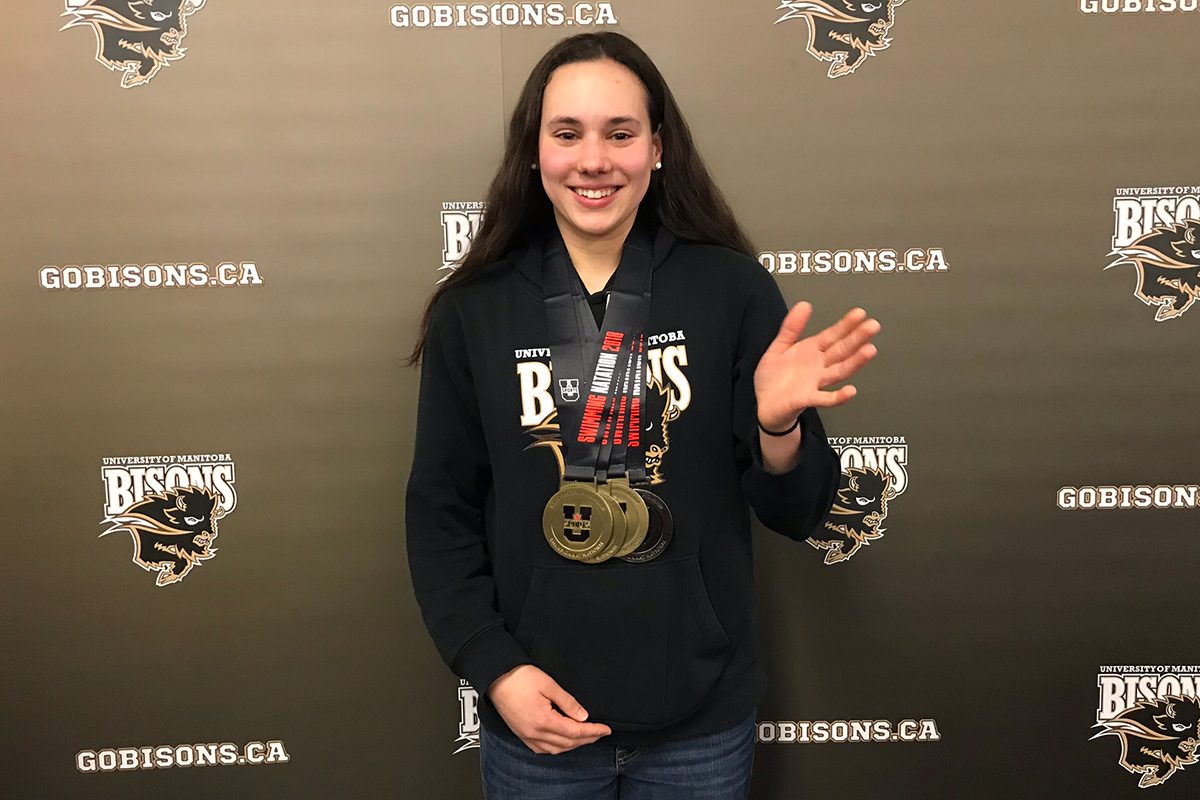 Bison Kelsey Wog scores multiple medals at U SPORTS Swimming Championships
February 27, 2018 —
During the U SPORTS Swimming Championships at University of Toronto, Bison women's swimmer Kelsey Wog earned four individual medals with gold in 50m, 100m and 200m breaststroke and silver in 200m individual medley (IM).
The competition ran Feb. 22-24.
On Saturday, Wog, 19, put an exclamation point to her amazing championships performance with her first place in the 50m breaststroke in a time of 30.71 (only .01 back of U SPORTS record), plus second in 200m IM with a time of 2:10.38.
Wog previously won gold in the 100m breaststroke on day one and a gold medal in the 200m breaststroke on day two.
Wog earned the U SPORTS First Team All-Canadian recognition after her three gold medals and one sliver medal finishes at her second U SPORTS championships.
In final team standing, the Bison women's team ended up in 12th spot with 216 (an improvement of 147 points from last season's U SPORTS Championships), while the Bison men's team finished 13th overall with 102 points (an improvement of nine places and 98 points from last season's U SPORTS Championships).
---
RELATED STORY