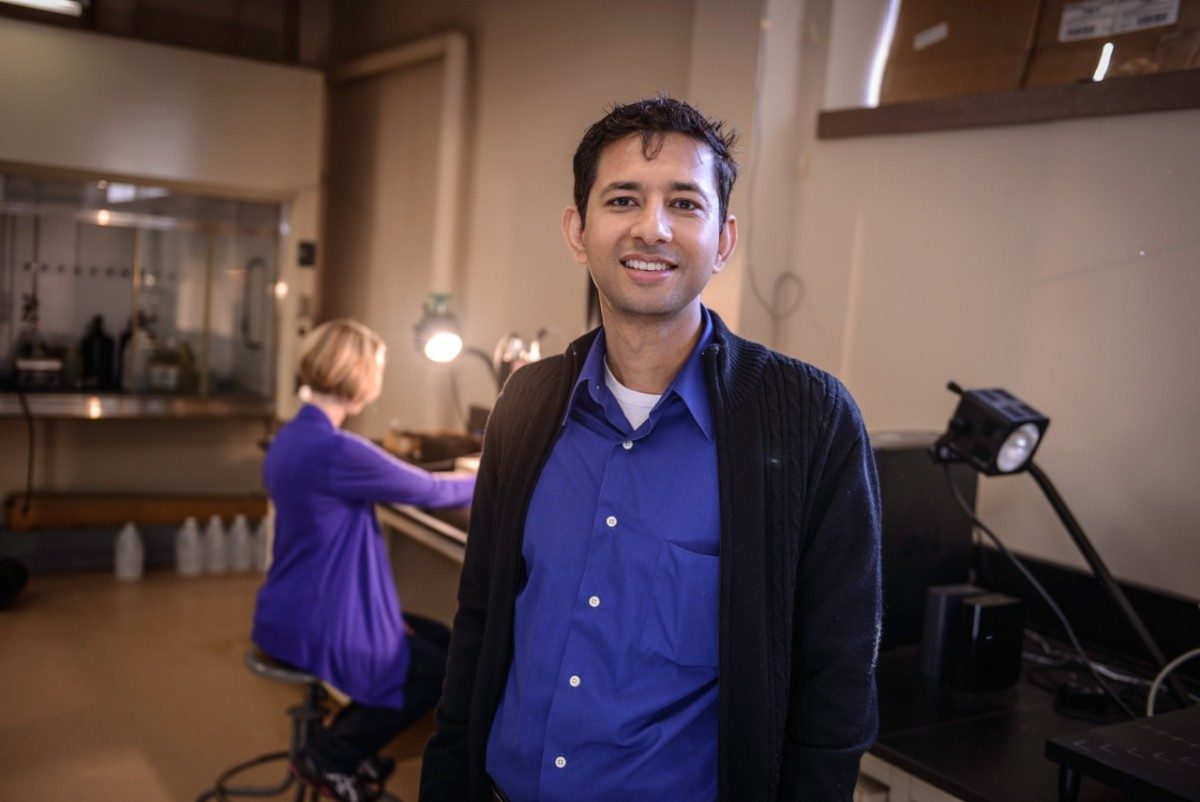 Biosystems engineer honoured for professional service
December 9, 2016 —
Dr. Jitendra Paliwal from the Department of Biosystems Engineering was recently recognized with a Fellowship from Engineers Canada. The fellowships honour individuals who have given noteworthy service to the engineering profession through their work with either Engineers Canada or its provincial and territorial engineering regulators.
A Professor and Graduate Chair in Biosystems Engineering, Jitendra has made outstanding contributions to the profession of agricultural, food and biological engineering through his teaching, research and outreach, as well as by providing service to various professional and scientific bodies.
His research in the area of grain quality assessment, monitoring and preservation using state-of-the-art imaging and spectroscopy modalities has resulted in numerous peer-reviewed papers in technical journals and invited presentations as well as several new industrial collaborations.
He has served Engineers Geoscientists Manitoba, the provincial regulatory body for the profession of engineering and geoscience, as Chair of its Experience Review Committee, with a focus on bringing process efficiencies to the review of member-in-training files. In addition, he is also deeply involved in recruitment of high school students into the profession of engineering. Jitendra has also become a professional development speaker at conferences and events where he talks about the importance of cultural sensitivity, professional behavior and cross-cultural communication.
Engineers Canada is the national organization of the provincial and territorial associations that regulate the practice of engineering in Canada and license the country's 290,000 members of the engineering profession