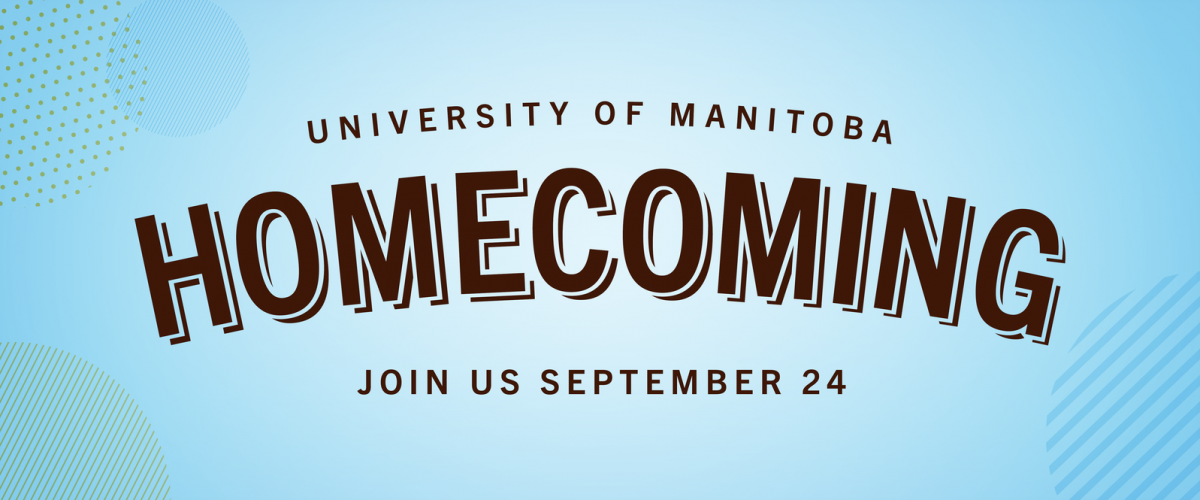 Biosystems alumni celebrate golden anniversary
September 1, 2021 —
Alumni and friends are invited to attend Homecoming celebrations to recognize the 50th anniversary of the Biosystems Engineering Program at the Price Faculty of Engineering and the Faculty of Agricultural and Food Sciences on Friday, September 24, 2021, and to help celebrate the inaugural recipients of a new alumni award.
This year marks the 50th anniversary of the presentation of the first Bachelor's degree in Agricultural Engineering (now called Biosystems Engineering), and the Department is commemorating this milestone with the presentation of the Alumni of Influence Awards.
The inaugural recipients – there are five for 2021 – have been selected on criteria that considered their engineering achievements, including exceptional leadership, which have positively impacted the engineering profession at a local, national or international level, as well as their service contributions to their communities.
Separate awards will be presented for those alumni who graduated prior to 1995 (Agricultural Engineering) and those who graduated after 1995 (Biosystems Engineering).
The Homecoming event will also feature a Fireside Chat that will bring together many notable alumni who have had significant impacts on the lives of others here at home and across the world. Alumni from all years and programs are invited to attend.
Event details 
Date: Friday, September 24, 2021 
Time: 2:00 PM (CST)
Where: Virtually (we will send you the link to join 24 hours before the event starts)
Registration: https://umanitoba.ca/community/alumni/homecoming/homecoming-2021-registration  
Please be sure to register so you do not miss this exciting event. We look forward to seeing you at Homecoming on September 24th!