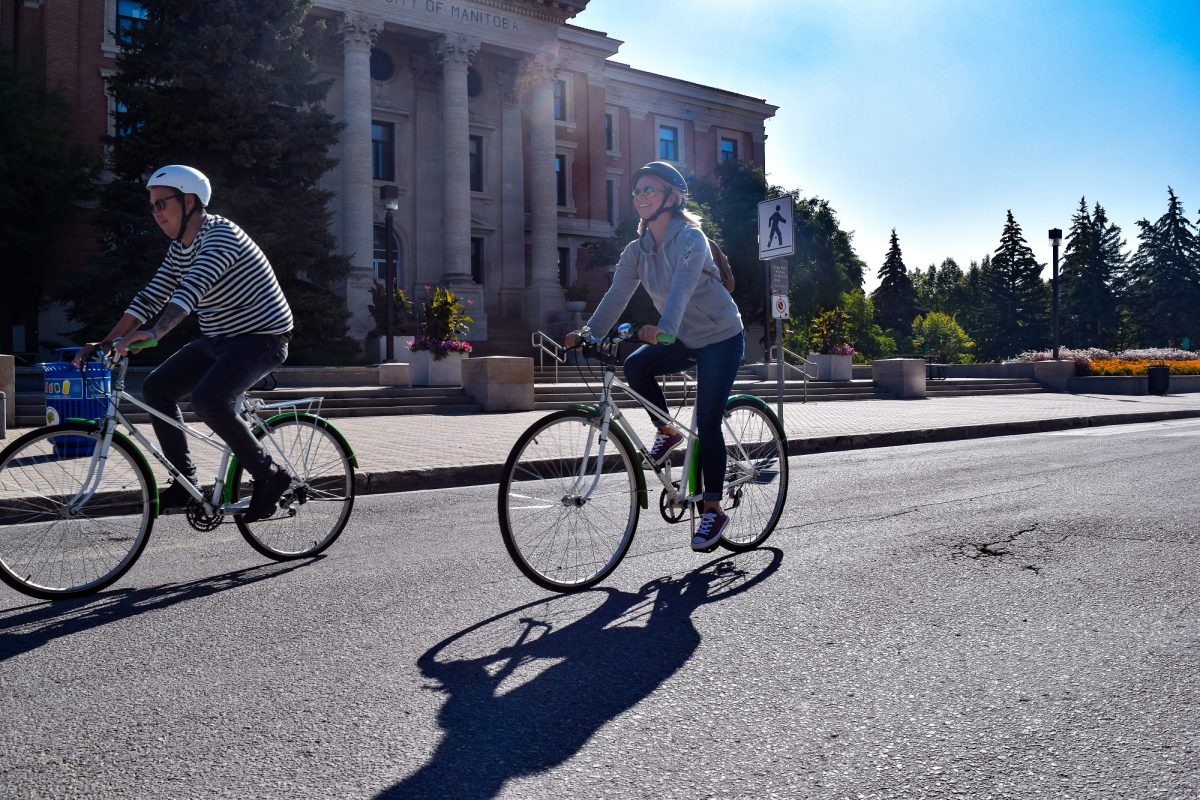 Bike to Work Day and Commuter Challenge are back and better than ever!
This year, Bike to Work Day makes a triumphant return on Monday, June 6. Stop by UM pit stops for fun, snacks and prizes.
What: UM Bike to Work Day pit stops
When: Monday, June 6, 6:30 – 9 AM
Where: Fort Garry campus: Curry Place @ Sidney Smith
Bannatyne campus: Pearl St @ McDermot Ave
With new city bike routes leading to both Fort Garry and Bannatyne campuses, UM is accessible almost entirely by bike trails from many parts of Winnipeg. Play "ride and go seek" by visiting eight pit stops to be entered to win additional prizes. Find a map of all Bike to Work Day pit stops on the Bike to Work Day website.
Ready to save even more money on gas? Register for the Commuter Challenge, June 5-11 to put more money back in your pocket. During the Challenge, try your best to carpool, bus, walk, wheel, bike, rollerblade or work from home for a healthier commute and a chance to win great local prizes coordinated by Green Action Centre.
What: Commuter Challenge
When: June 5 – 11
Where: Register online today
Need help finding a bike route to campus? Contact the Office of Sustainability to get personalized route tips and bike maps.
Looking for a carpooling or cycling partner? Match with a commuter in your area through GoManitoba.